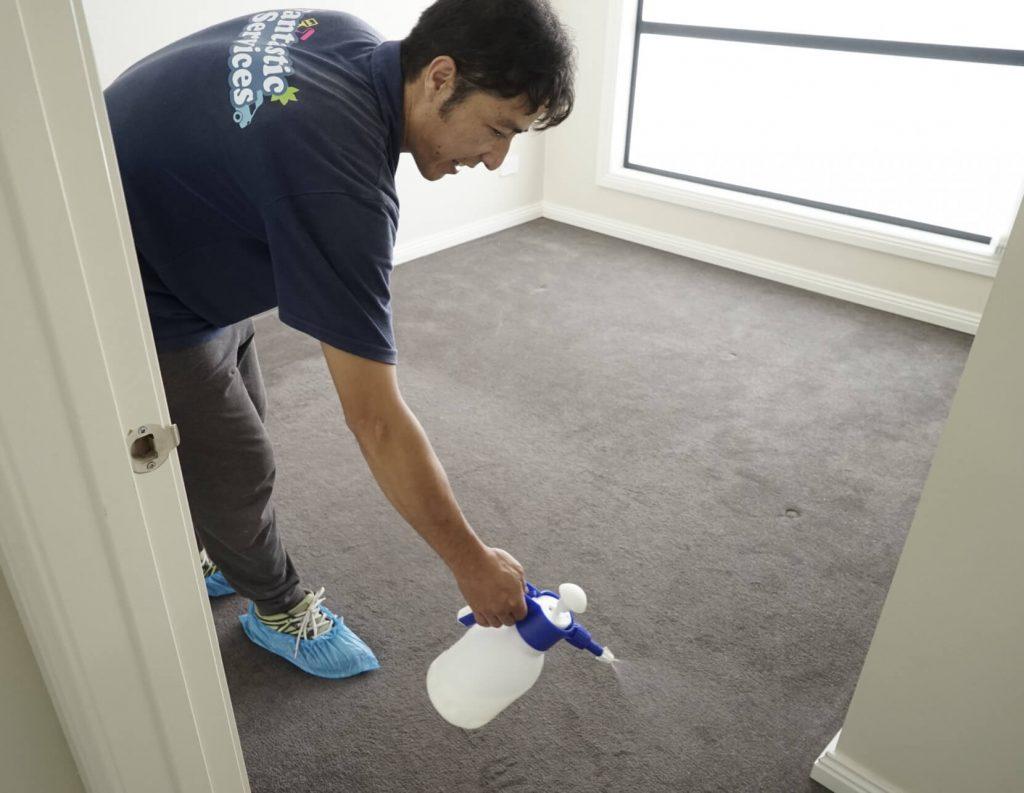 Premium pest control services in Melbourne
Our end of lease flea treatment service ensures that your rented property is free of any uninvited guests. The service is completely guaranteed and is performed by local certified experts. They work according to a special end of lease checklist to make sure all the requirements by the agency or the landowner are met and you won't have to worry about getting your bond back.
There is no need for experiments when you're moving out of a rented property. We help you get through the process in an easy, pain-free way. So join the many happy Fantastic customers and get your bond back with Fantastic Cleaners!
Get an instant quote
Why you need end of lease pest control services in Melbourne
Depending on some special terms in your Tenancy Agreement, you may be required to have a flea treatment service if you have pets such as a dog or cat. Another option is to have a general Pest Control inspection, to make sure the property is free of pests for the next tenants.
There are many dangers associated with unwanted pests, especially at the end of your lease contract. Most of those dangers include the spread of different diseases as some pests scavenge for food in unsanitary areas and then transfer everything to your home. Fleas are one of those dangerous pests that can make it difficult to get your bond back. Avoid costly tribunals with our guaranteed service so that you can leave for your new property with an eased mind.
Get an instant quote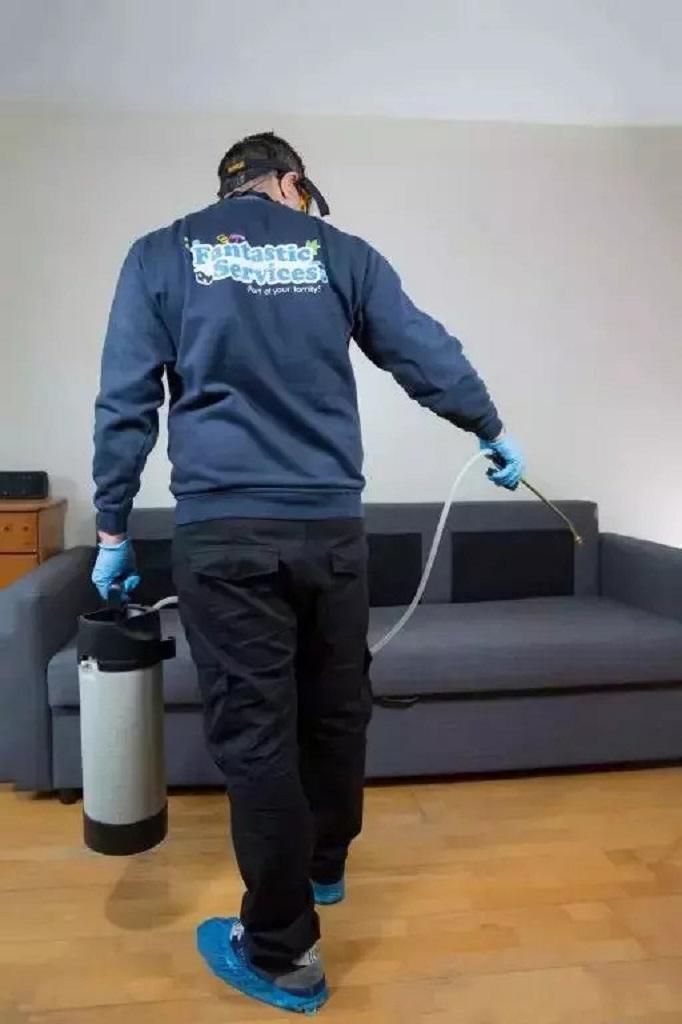 How the end of lease pest control service is done
The Fantastic Services professional will arrive at your home and begin with an inspection of the property. If there is an infestation present at the moment, they will determine the levels, type of pest and the best course of action.
Depending on the situation, you will either get a certificate of a successful inspection that you can show to the agency or landlord, or we will propose treatment in order to get rid of any pests.
The methods used include but are not limited to applying a special gel to get rid of the pests on your property, or a fine, insecticidal powder to your roof void, subfloor and in your wall cavities.
Another method of getting rid of pests includes applying a special surface spray, which is approved for Australian conditions. This is applied to the perimeter of your home or building.
Get an instant quote
Frequently Asked Questions
Q: What will the exterminator do for you?

A: Our exterminators will do everything in their power to deal with the infestation. This includes a detailed inspection and an effective pest removal technique. They will also give you tips on how to avoid future infestations.

Q: What kind of pest issues do you treat?

A: We can deal with all manner of rodents, creepy crawlies and other pests. You can see the full list on the Services menu. The most popular demand is for bed bugs, mice, rats, wasps, fleas, moths, cockroaches, ants, spiders, possums, silverfish, flies, woodworm, pigeons, bees and dust mites. We treat them all.

Q: How long does an average visit take?

A: Pest control is not a time-limited service. This means you're paying for the results, not the time spent. Hence our exterminators will take as long as they need in order to help rid you of the pesky vermin. This will depend on the type of pest and the size of the infestation.

Q: Is there something I should do prior to the service?

A: It is important for the pest technician to have unobstructed access to the affected areas so he can treat them properly. You can also vacuum-clean the room(s) meticulously in order to remove some of the adult fleas that are hiding around.
Meet our Fantastic Family