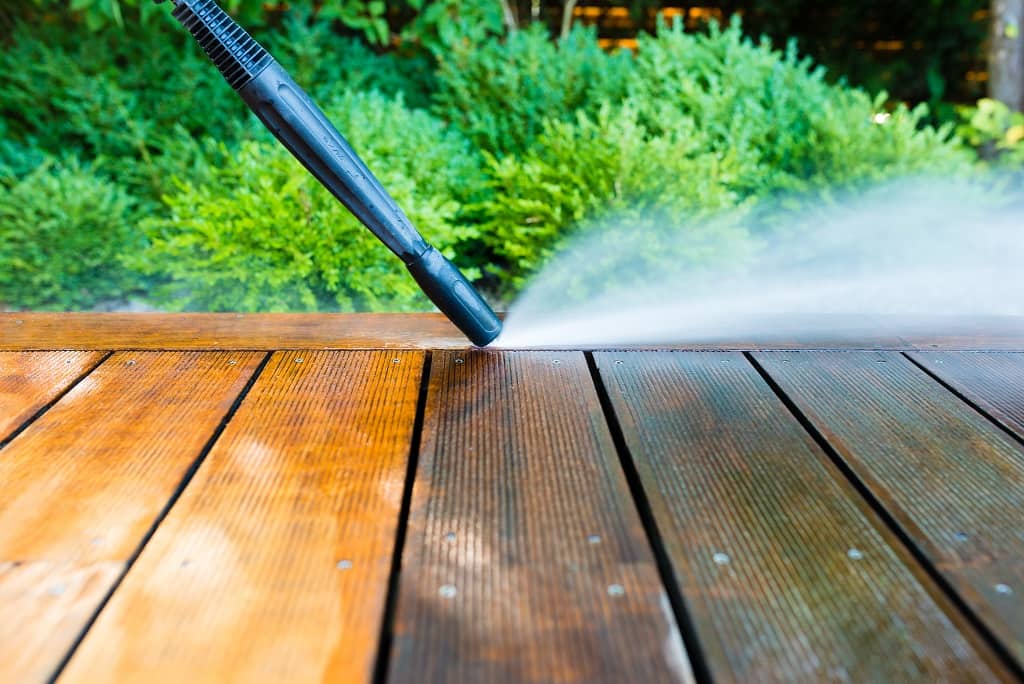 Why you need deck cleaning in Melbourne
Without regular care, decked areas quickly start to look old and tired. Strong sunlight can fade the finish, and, if you use the area for barbeques, oil or cooking fats get splashed on the surface. Worse yet, moss, mildew, moulds and algae will grow on wooden or paved decks and erode the surface of the decking causing it to deteriorate. Oils, moss and algae can also make decks slippery and hazardous underfoot, especially when wet. And as with anywhere else in your home, you'll want to be sure your decks are clean and germ-free. To enhance the appearance of your home, maintain hygiene, maximise the lifespan of the deck, and to ensure that the surface is safe to walk on, regular deck cleaning in Melbourne is vital.
Get an instant quote
The simple way to get your deck cleaning done
You could spend your own time scrubbing the deck, you could even hire a pressure washer and do the job yourself. But frankly, what's the point when you can call on experts who'll do the job much more quickly than you can, and probably achieve a better result too. Choose Fantastic Cleaners in Melbourne and you'll pay a very reasonable price for a service that is inclusive of labour, and equipment usage. Setting up your appointment is quick and easy, sessions are bookable for any day of the week, and you'll receive your service from friendly professionals who work hard to make sure you're delighted with the results of their efforts.
Get an instant quote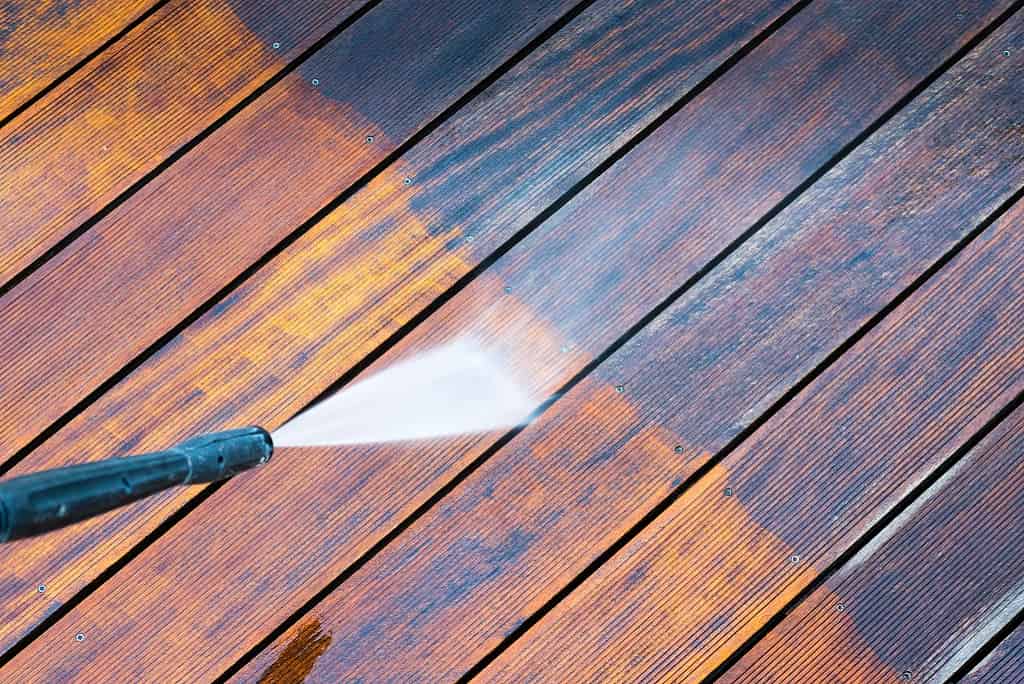 An environmentally friendly approach to deck cleaning
Your deck cleaner will arrive with a powerful pressure washer. The great thing about pressure wash deck cleaning is that all the work is done by the power of the water itself, which is sufficient to lift mould, stains, moss, mildew and any chemicals adhering to the surface. Detergents are generally unnecessary and there's no risk of scratching the surface of the deck. This method is suitable for wooden, paved or stone decks, modern composite materials and a whole range of different surfaces.
Before starting work your professional will remove any light furnishings so they won't get wet and examine the deck itself, just to confirm that it's suitable for this cleaning method. They'll then attach the pressure washer to a suitable water supply and work quickly, efficiently and without leaving a mess behind for you to deal with.
Get an instant quote
Frequently asked questions about deck cleaning in Melbourne
Q: How is the price for deck cleaning services calculated?

A: The price is based on the size of the deck in square metres. That's width x length. You'll need to measure the deck before you contact us for a quote so that the price you're given will be accurate.

Q: Is there anything I need to supply?

A: Just a suitable outside water supply and access to electricity to run the pressure washer. The deck cleaner brings all the equipment they need. The deck itself needs to have suitable drainage for the run-off water.

Q: Is there any risk of pressure washing damaging the deck?

A: As long as the deck is basically sound, no. There's no scrubbing involved so no risk of scratching.

Q: Is the run-off water harmful to plants or pets?

A: No chemicals are used for deck cleaning so the water that runs away won't harm plants or animals.
Q: Can the deck cleaner clean other surfaces.

A: Yes. Pressure cleaning is suitable for a range of external cleaning, including fences, patios, walls and even awnings and waterproof outside furniture. The only thing to be aware of is that the water jet is powerful, so this method isn't suitable for surfaces that are crumbling or fragile. You can combine several outside cleaning jobs into one appointment, just calculate the area of each surface before you request your quote.
Meet our Fantastic Family