Professional Blind Cleaning & Maintenance in Sydney
All types of blinds cleaned
Domestic and commercial
Efficient and effective cleaning method
Same day service available
Get a quote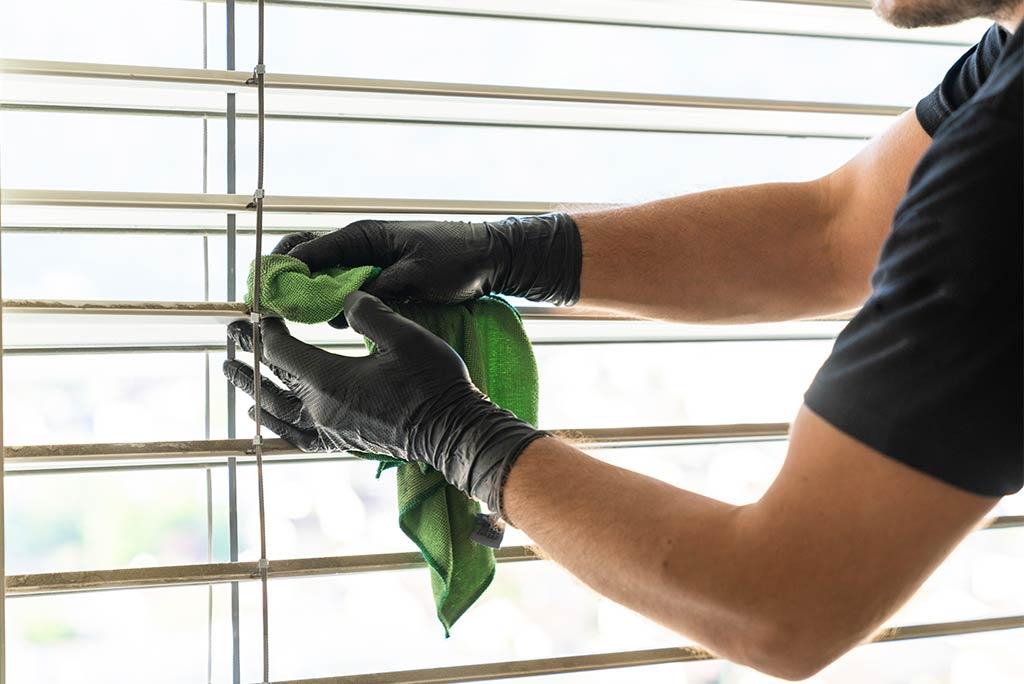 Premium blinds cleaning service in Sydney
Over time your blinds can become very dirty and extremely hard to clean if left unmaintained. Without a regular blind cleaning service, you won't get the best out of your blinds and even consider replacing them, which in most cases is unnecessary. This is where our blinds cleaning service in Sydney comes to make your blinds not only look brand new but also refreshed to perfection.
The insured and trained blinds cleaning technicians we work with within the Sydney area will provide you with a brilliant service and make sure that your property looks fresh and attractive once again. The Fantastic Cleaners' technicians know the best way to clean all types of blinds be it Venetian blinds, roller blinds or roman blinds. Even if you think your blinds are not that dirty, get in touch with us today and you'll be surprised by how much difference the service will make.
Get an instant quote
Why opt for a professional blind cleaning service in Sydney?
There are many advantages of professional blinds cleaning service and the first and foremost one is that we understand that different types of blinds require different cleaning techniques. The Fantastic Cleaners' team has enough experience and expertise to handle the job and concentrate on even the most neglected blinds areas. They'll come with all the necessary equipment for the blind cleaning service in Sydney, so you don't need to pay for equipment hire.
The Fantastic Cleaners' pros will clean your blinds on-site and without removing them from the windows. Your blinds will be thoroughly dusted, wiped and cleaned with an appropriate solution that is very effective against grime, insect marks, stains and mould.
You can book our blinds cleaning service along with your end of tenancy, spring cleaning or windows cleaning service. The service is not hourly based, which means that the price is fixed and we charge per piece.
Also, no matter how hard you try to clean your blinds on your own, you can't get rid of stubborn dirt, dust and especially smoke stains. Regular blinds cleaning service is cost-saving and will reduce the need for replacement.
Types of blinds Fantastic Cleaners are able to clean:
Venetian blinds
Roller blinds
Roman blinds
Timber blinds
Slimline blinds
Roller blinds
Holland blinds
Austrian blinds
SunScreen blinds
Get an instant quote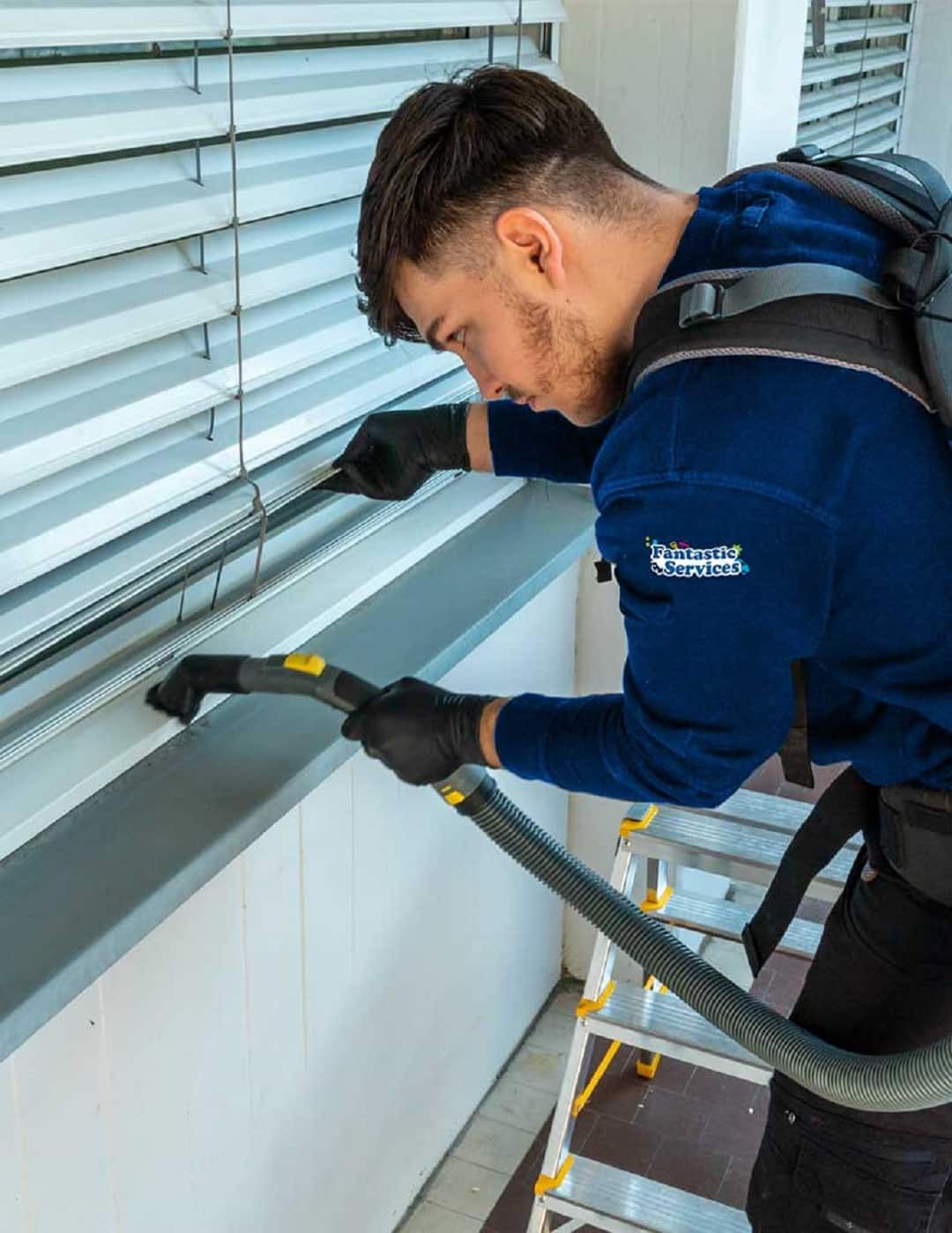 Frequently Asked Questions
Q: Will my blinds get damaged during the process?

A: No, we guarantee that your blinds are in safe hands with us! The Fantastic Cleaners' team of experts will restore your blinds without any damage.

Q: How often should I clean my blinds?

A: It depends on the property if it's domestic or commercial but anyway we recommend you to get your blinds professionally cleaned at least twice a year.

Q: How can I know if my blinds need a thorough cleaning?

A: When was the last time you cleaned your blinds? You can't remember? Well, then it's time for a professional blinds cleaning service, especially if you notice dust and dirt build-ups.