Rapid response service for carpet water damage in Melbourne
Service available seven days a week
Fast action after flooding incidents
Prevent secondary damage to your property
Industrial strength water extraction and dehumidifying equipment
Get a quote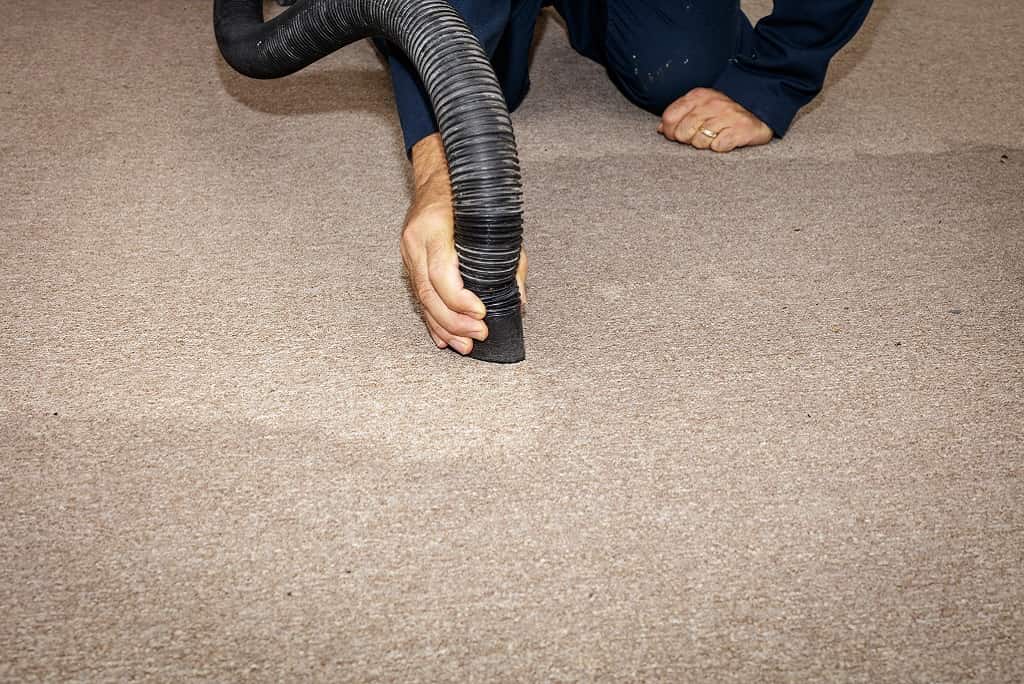 Why water damage carpet cleaning in Melbourne matters
If your carpet gets soaked you need to act quickly. The longer the rugs are wet, the more likely it becomes that mould spores will settle and breed. Your home or business will start to smell damp, and since wet carpets increase humidity levels throughout your property, secondary damage will occur to walls, paintwork, wood and your personal possessions.
Whether the problem has been caused by burst pipes, dishwasher or washing machine problems or local flooding, the first priority is to dry out the carpet and get the humidity levels down. Once you've done what is necessary to stop a bad situation from getting worse you can move on to water damage carpet cleaning in Melbourne and any other measures necessary to remedy the damage.
Get an instant quote
Professionals will minimise carpet water damage
When speed matters, access to the best tools for the job and a fast response time are vital. The tools needed to deal with water damage efficiently certainly aren't things that most householders or business owners possess, and while it's possible to hire equipment knowing how to use it to its maximum advantage is a skill that comes with training and experience.
Call on a professional company, such as Fantastic Cleaners in Melbourne and you can be certain of an immediate response to your call, even if the problem occurs on a public holiday. Your water extraction team will arrive equipped with specialised equipment which combines vacuum extraction with pressure application to maximise the amount of standing water that can be removed.
To further speed the drying process, your team will also bring industrial-strength air blowers and large capacity dehumidifiers to speed drying in fabrics and within the structure of the property and to get the air humidity levels down.
Get an instant quote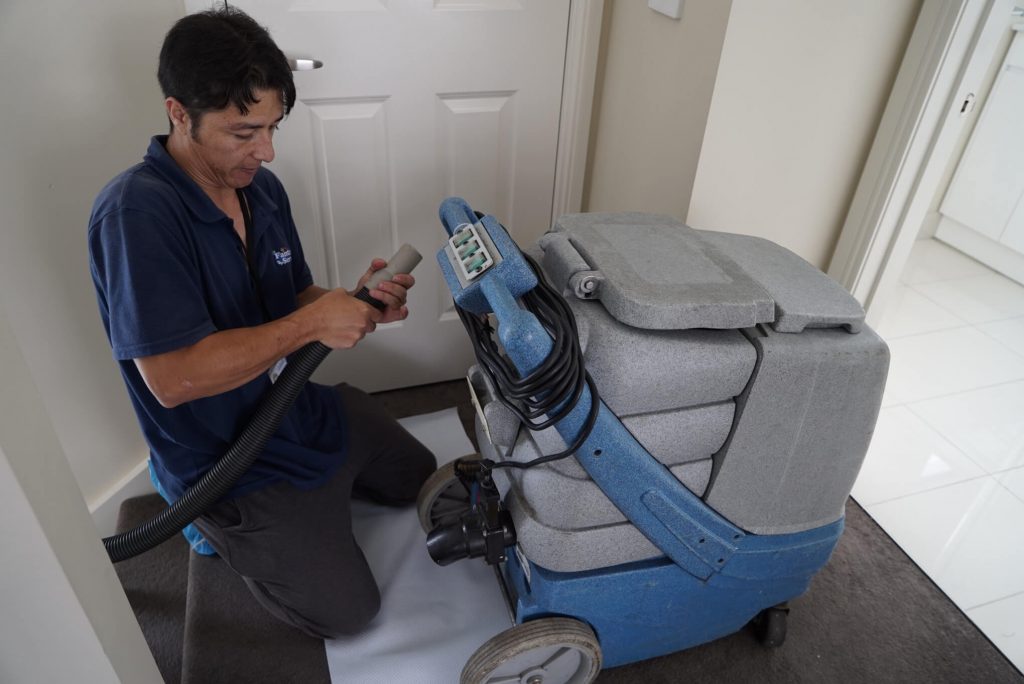 Getting your water damage carpet cleaning done
The first step is always assessing the extent of the problem. Alongside visual inspection, your team will use water detection and measuring monitors to determine the extent of the damage to carpets, underlay, and subfloors and to find out if water has started to wick up the walls.
Carpets and underlay are lifted if necessary to speed the drying of them and the subfloor structure. The team will make full use of the equipment they have to do everything possible to remove the maximum amount of water in the minimum amount of time.
At the end of the carpet water damage treatment any floor coverings lifted will be replaced and carpets are given a cleaning treatment to remove any lingering odours or mould spores that could cause problems in the coming months.
You'll be given a full report on the damage identified, the remedial measures taken and, if relevant, advice on actions you should take or things to watch out for in the coming weeks and months.
Get an instant quote
Frequently Asked Questions
Q: What's the quickest way to get a service?

A: Call the 24/7 telephone number for Fantastic Cleaners in Melbourne or use our app or online contact form. The customer service team monitors all our contact options constantly so you'll get a rapid reply however you get in touch. If you choose to use the online form you can upload pictures or videos if this will help you to show what you need.

Q: How much will water damage carpet cleaning cost?

A: This will depend on the area that is affected and the time involved in providing your treatment. Request a personalised estimate when you get in touch, the price will be confirmed after a professional assessment of the situation.

Q: How many professionals will you send?

A: This also depends on the size of the affected property. Some of the equipment is bulky and heavy so it's likely that at least two people will attend. Since speed is of the essence, in a large property where there is an extensive amount of water more workers may be recommended to remedy the problem more efficiently.

Q: How long will the treatment take?

A: The initial work should be done in a matter of hours. However, if water has seeped into the subfloor or wicked up walls it may be necessary to leave the floor exposed until it's fully dry or to run dehumidifiers for some days. We appreciate that this may be frustrating or inconvenient but in the long run, the most important thing is to get the property fully dry to avoid problems in the future.