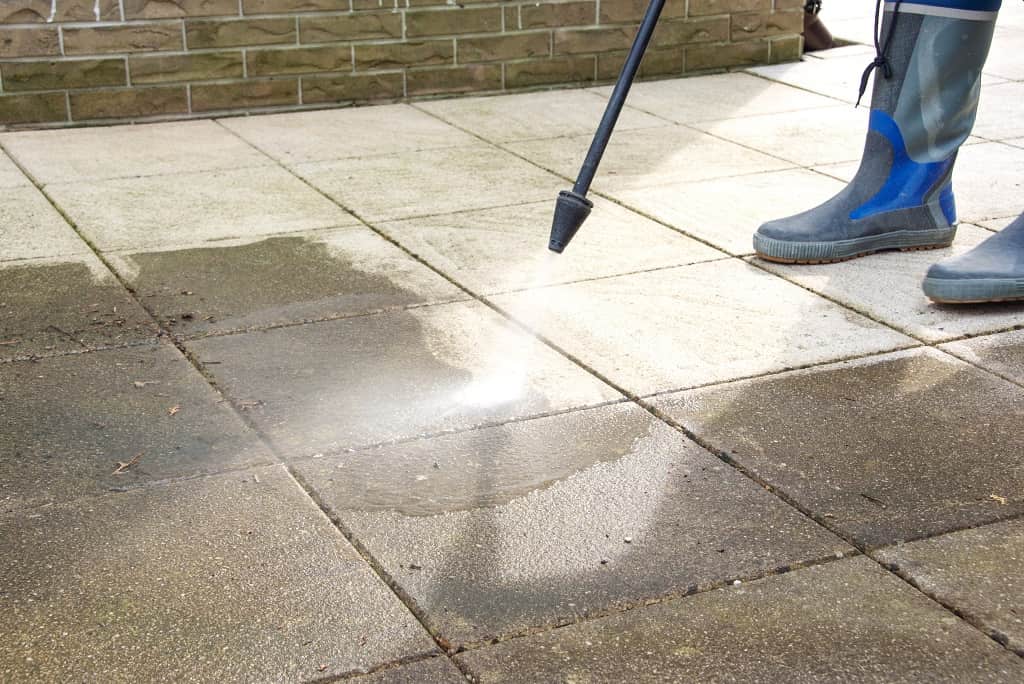 Five-star exterior tile cleaning for every property
Being constantly exposed to the elements and pollutants, the outdoor areas are vulnerable to staining and further damage if not provided with good care. While regular tile cleaners may not be able to tackle stubborn mould or similar problems, our high-standard pressure washing machines and cleaning equipment can.
Loosening up dirt, removing algae and treating dirty patches is what the Fantastic Cleaners in Melbourne can do extremely well. Entrusting them to revive the outdoor marble, porcelain, granite, limestone, sandstone or some other type of tile will bring you satisfactory results. The professionals can service both residential and business properties in Melbourne and the surroundings.
Get an instant quote
Quality cleaning for the outdoor tiles by seasoned professional cleaners
Rain, dust and other elements can significantly weaken the structure of your exterior hard floor over time. Worry not, though, as the Fantastic cleaners can quickly take care of:
Dust and heavy grime formations - Using high-standard equipment, the specialists will lift the layers of accumulated dust and dirt, revealing the nice and clean surface of your exterior tiles.
Any form of staining - Driveways can suffer from an occasional oil spill, which can seem impossible to remove entirely. There are also food marks from BBQs and various other stains that could be lifted only with specialised methods.
Algae, mould, mildew and moss - All of these thrive in proximity to water. They can make the surface of your tiles slippery and dangerous.
Bacteria hiding in crevices - The specialists will get the dirt and germs out from areas that are normally difficult to reach and, therefore, are often missed in a DIY cleaning.
Get an instant quote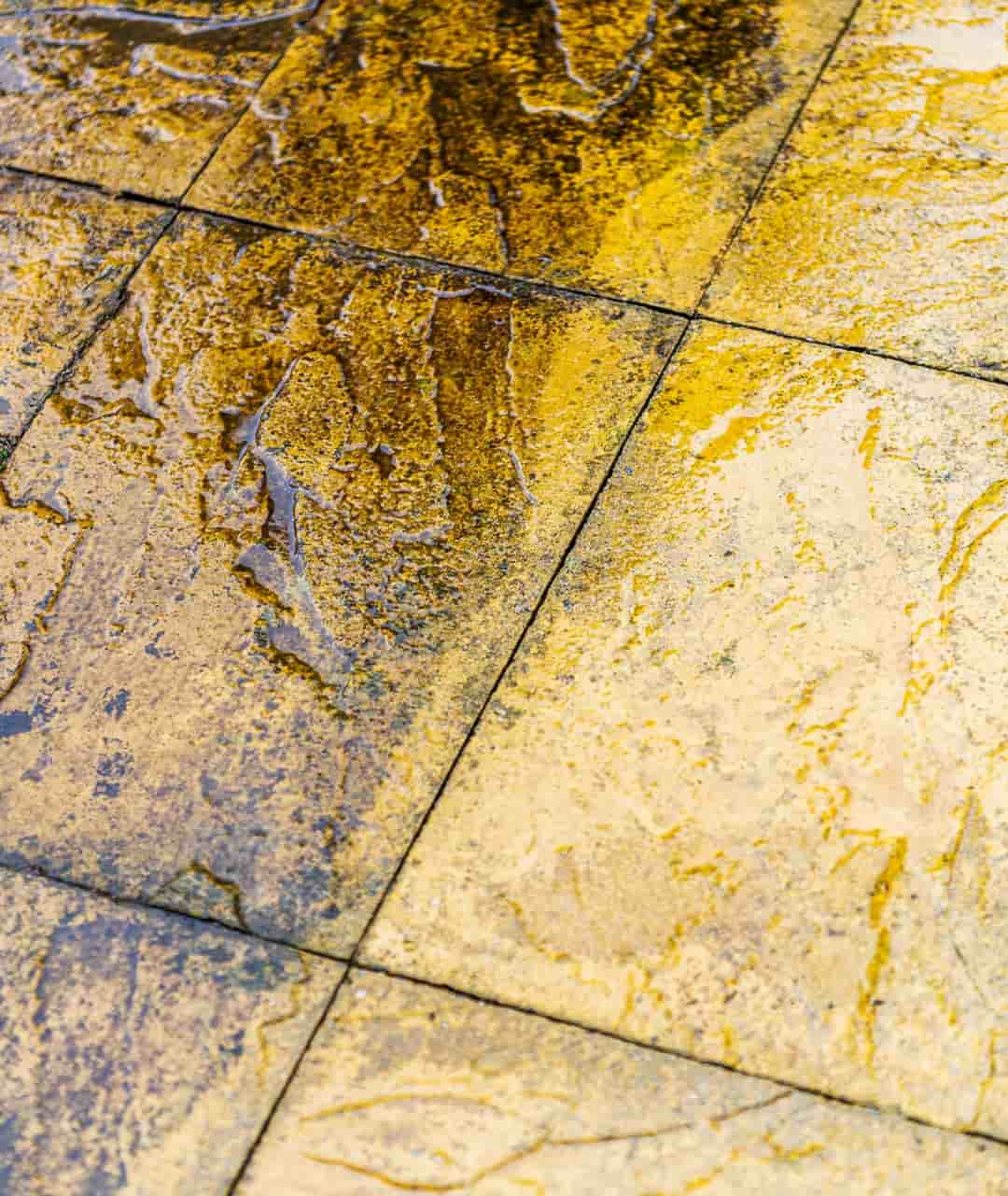 What's the Fantastic tile cleaning process for the outside?
We guarantee that the work will be carried out with the utmost care and in accordance with your personal or business schedule.
Starting with an inspection, the tiles' material will be accurately identified.
A following fitting approach will be taken to remove abrasive particles like sand, along with dust layers and all other grime without scratching or damaging the tiles' surface.
In case there are oil-based or other types of spots that cannot be removed through pressure cleaning with water alone, we might need to use specialized floor cleaners. Don't worry, they are safe, too!
The clean tiled areas are left to dry naturally and upon request, the tiles can be also sealed with professional products.
Get an instant quote
Frequently Asked Questions
Q: How much does it cost to have my exterior tiles cleaned?

A: The price is usually calculated per square meter. For getting you a proper quote we will need you to provide some information, including the type of area and floor that has to be cleaned, their size in sqm, etc. You can measure the width and the length of the area in meters, multiply the numbers and you will get the size of the place in square meters. You can give this information to our customer service agents over the phone. Still, do not worry if the quote turns out to be wrong, as the cleaners will also see for themselves the area and confirm the price prior to the service.

Q: Can you protect my outdoor tiles from mould or another fungus?

A: Yes, we can. This requires sealing the surface, which basically involves adding a layer of protection. It is especially effective for porous materials that tend to detain grime and absorb liquids more easily. Make sure to ask about sealing when scheduling your exterior tile cleaning appointment.

Q: How often should I get my exterior tiles professionally cleaned?

A: Once a year on average, however, if there is constant high-foot traffic, heavy dust in the area or exposure to other harmful elements you can do it two or three times a year.

Q: What are your working hours?

A: Usually, the teams work from 08:00 - 18:00 from Monday until Sunday.