Professional house exterior cleaning in Melbourne
Remove harmful pollutants from your house exterior
Maintain high levels of hygiene
Improve kerb appeal and property value
Use a professional service to avoid the risk of damage to walls
The perfect way to prepare a property for new exterior finishes
Get a quote

Getting your external house cleaning in Melbourne done
Moulds or mildew on walls can damage finishes and pose a risk to human health. Stains and grime make a house look neglected and who wants to return to a home that looks unloved? Keeping the outside of your house clean is an essential job but probably not one that you want to do yourself.
The area to be cleaned is considerable and scrubbing it down by hand will get tedious. When it's time for house exterior cleaning in Melbourne, pressure cleaning is certainly the way to go, but incorrect use of a pressure cleaner could damage the facade of your property.
Get an instant quote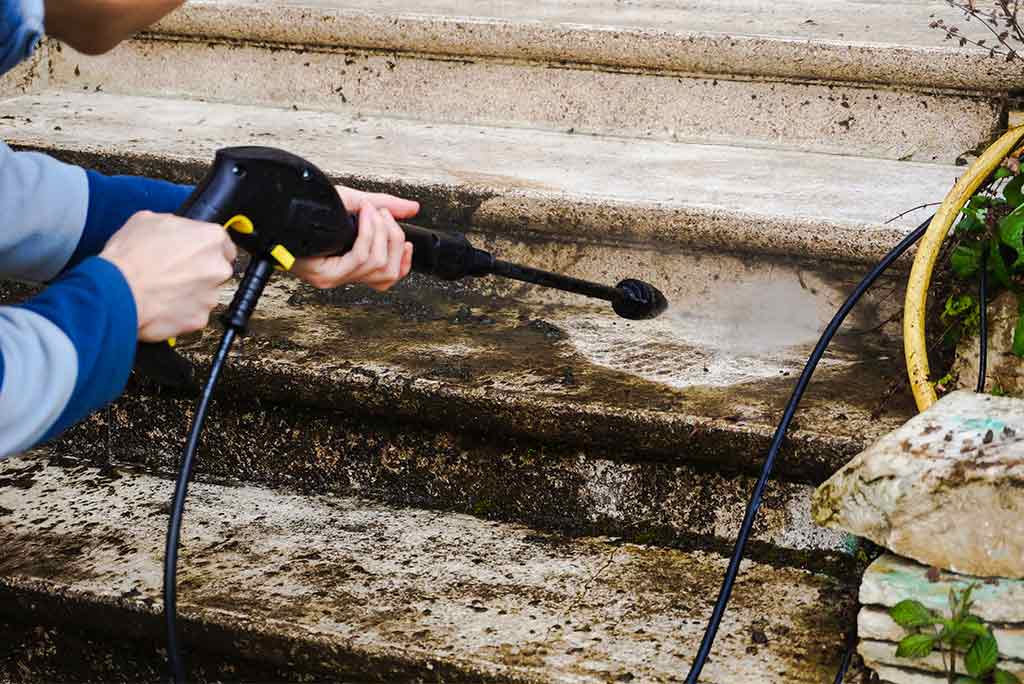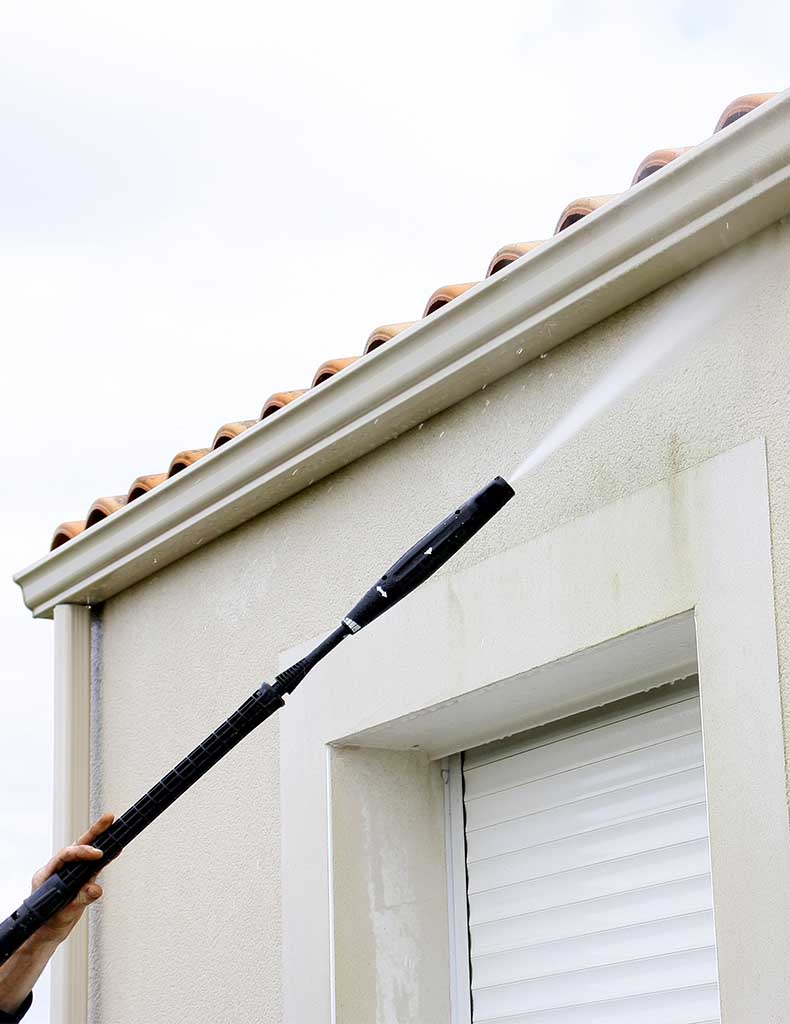 Why you need professionals for house exterior cleaning
Pressure cleaners are extremely powerful, using them at full blast on house walls won't always give the best results. High-pressure water jets can damage paint finishes or render and it's essential that pressure washers are correctly used around window seals, roof lines or anywhere else that's potentially vulnerable to water ingress.
The best way to make sure that your external house cleaning in Melbourne is done safely and correctly is to get the work done by certified professionals. Trust Fantastic Cleaners with the job and you can be confident that the outside of your home will be cleaned by specialists who're trained to use pressure cleaning equipment without damaging the integrity of the house exterior.
Arranging property maintenance around your own schedule can sometimes be tricky. To make things easier, Fantastic Cleaners offers both weekday and weekend appointments. You can even check online to find a session that suits your timetable and reserve the slot there and then.
Get an instant quote
How the exterior house cleaning service works
Set up your appointment
Arrange an onsite viewing so that an experienced cleaner can inspect the areas to be cleaned, confirm they're suitable for pressure washing and give you a quote.
On the day of service
Your cleaner will arrive with all the equipment they need. They'll connect the washer to an outside water tap and convenient electricity point and set to remove dirt and grime from the walls.
Enjoy your refreshed home
We're sure you'll be delighted with how much fresher your home looks after your house exterior cleaning in Melbourne. And you'll have the satisfaction of knowing that anything that's potentially harmful to health or that could damage your walls has been removed.
Get an instant quote
Frequently Asked Questions
Q: How is the price for house exterior cleaning calculated?

A: The rate is calculated from the area of the surface to be cleaned. The price you'll be quoted is inclusive of labour and equipment use.

Q: Are detergents used?

A: No. Dirt is removed by water pressure alone. This means that runoff is uncontaminated and won't damage plants or pose a risk to local wildlife.

Q: What kind of house exteriors can be pressure washed?

A: Providing the surface is in sound condition and the cleaner understands the importance of adjusting the pressure for different materials, most kinds of exterior finishes can be pressure washed. This includes painted walls, timber cladding, weatherboarding, sidings and also uPVC sills and seals around windows.

Q: What happens if my home is damaged during the service?

A: Your cleaner will assess the house exterior before starting work, so this shouldn't happen. However, your service is completed under full insurance so you are covered against the remote risk of accidental damage.
Q: Are there any hidden charges?

A: No, everything is included in the final bill you receive.