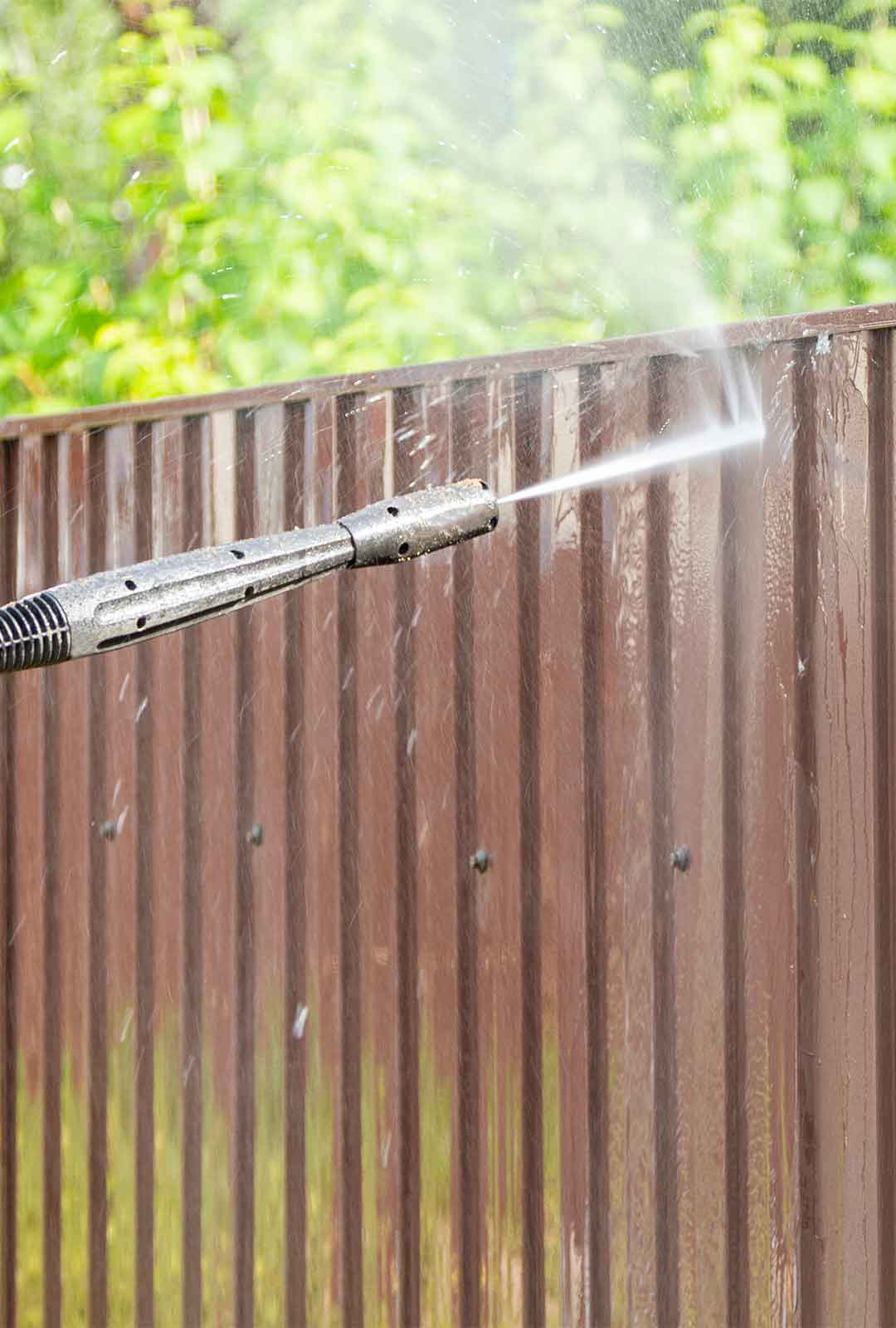 Why fence cleaning in Melbourne matters
Quite apart from the fact that a clean fence looks smarter and makes your property look more attractive, fence cleaning in Melbourne is good for your health and good for your pocket too.
Moulds or mildews on fences will emit spores which can cause health problems, bird droppings are a source of bacteria and viruses, some of which are really quite dangerous to human health.
Moulds, mildew and algae eat into fences, especially those made of wood, causing them to deteriorate faster than they otherwise would. Cleaning fences regularly will extend their lifespan.
Cleaning the fence is also essential if you want to reseal, paint or stain it. Any of these options will preserve the fence, but applying new finishes over old ones rarely results in an attractive or long-lasting finish.
Making fence cleaning in Melbourne a part of your regular property maintenance makes sense. Your biggest decision is whether to do it yourself or call on a professional to do the job for you.
Get an instant quote
Booking fence pressure washing from a cleaning specialist
Scrubbing down a fence by hand is time-consuming and may require the use of chemical cleaning products on stubborn stains. Pressure washing is a much better option but using a pressure washer to its best effect without risking damage to the fence itself is a skill that's developed through training and practice.
Save yourself hours of work and protect your fences from accidental damage by calling on Fantastic Cleaners in Melbourne and booking specialists to pressure wash your wood fence. You'll find the quote for this work to be very reasonable, and it's inclusive of the supply of the pressure washer, which will be an industrial model, more powerful than anything you're likely to buy yourself or rent from a hire company.
Get an instant quote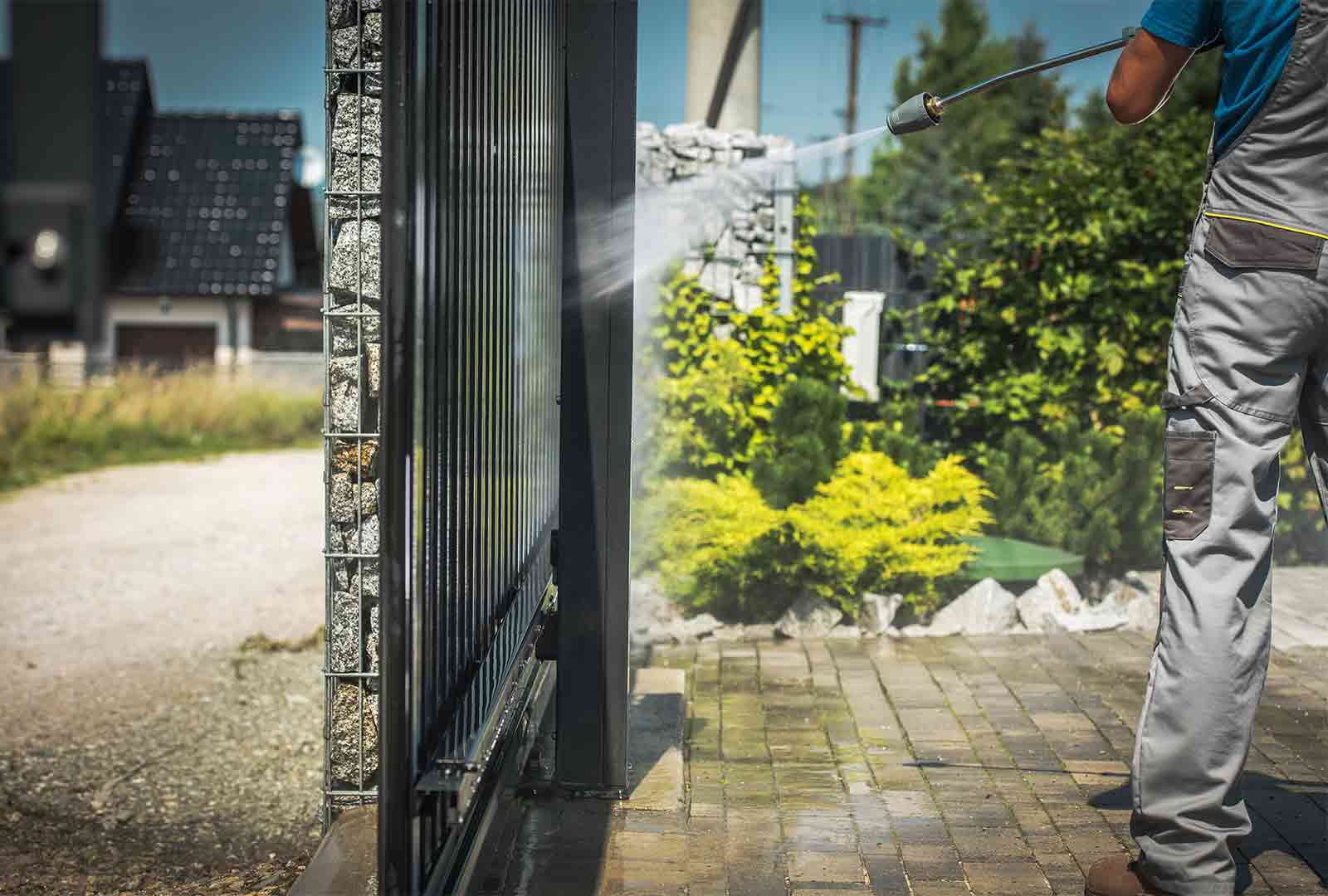 What happens when your cleaner arrives
Before starting your fence cleaning in Melbourne, the cleaner will examine the fence carefully to confirm if it's suitable for a pressure washing service. They'll note any problem areas that may need pre-treatment before the main pressure cleaning starts and let you know if they have any concerns about the overall condition of the fence.
Because the water jet is powerful, there's generally no need for detergents. This means that runoff water is uncontaminated and won't harm plants or local wildlife.
The actual process of fence pressure washing is surprisingly quick, so once the cleaner has attached the pressure washer to an outside tap and electricity supply, the job won't take long.
Get an instant quote
Frequently asked questions about fence cleaning in Melbourne
Q: How is the price for fence washing calculated?

A: You'll pay a fixed rate based on the size of the fence calculated in square metres. When you contact Fantastic Cleaners for a quote, it will be helpful if you've measured the length and height of your fencing.

Q: Can I combine fence pressure washing with other services?

A: Of course. Combine fence cleaning with other hard surface cleanings such as patio, deck, or exterior wall cleaning to get everything that can be pressured washed attended to in one appointment. You can also combine fence cleaning with window cleaning or any other service offered by Fantastic Cleaners.

Q: Can I book this service for a weekend?

A: Certainly. We understand that life gets busy, and it can be hard to fit things in, so appointments are available seven days a week. You can even book fence cleaning over a public holiday if that's what works best for you.

Q: What happens if the fence gets damaged?

A: Your cleaner will be professional, experienced in the correct use of the pressure washer, so this is very unlikely to happen. However, because Fantastic Cleaners are a reputable company that does things properly, your service is fully insured against any accidental damage.