Quality Commercial Kitchen Cleaning in Melbourne
Comply with food and kitchen safety regulations
Prevent the spread of bacteria and foodborne diseases
Increase hygiene levels
Reduce the risk of fire
Get a quote

How our restaurant and commercial kitchen cleaning services will help you
Commercial kitchen cleaning is essential. It ensures that your catering environment is absolutely hygienic and completely safe for your employees. It also helps with pest control, disease prevention, and can even lower your insurance premiums!
Leave your kitchen cleaning to Fantastic Cleaners, and we'll make sure that your business establishment remains bacteria-free and pristine. Keep in mind that our comprehensive deep-clean will cover everything from your kitchen windows, to your ceiling vents and splashbacks. While we complete this periodic cleaning, you'll be able to purely focus on running your catering business.
Get an instant quote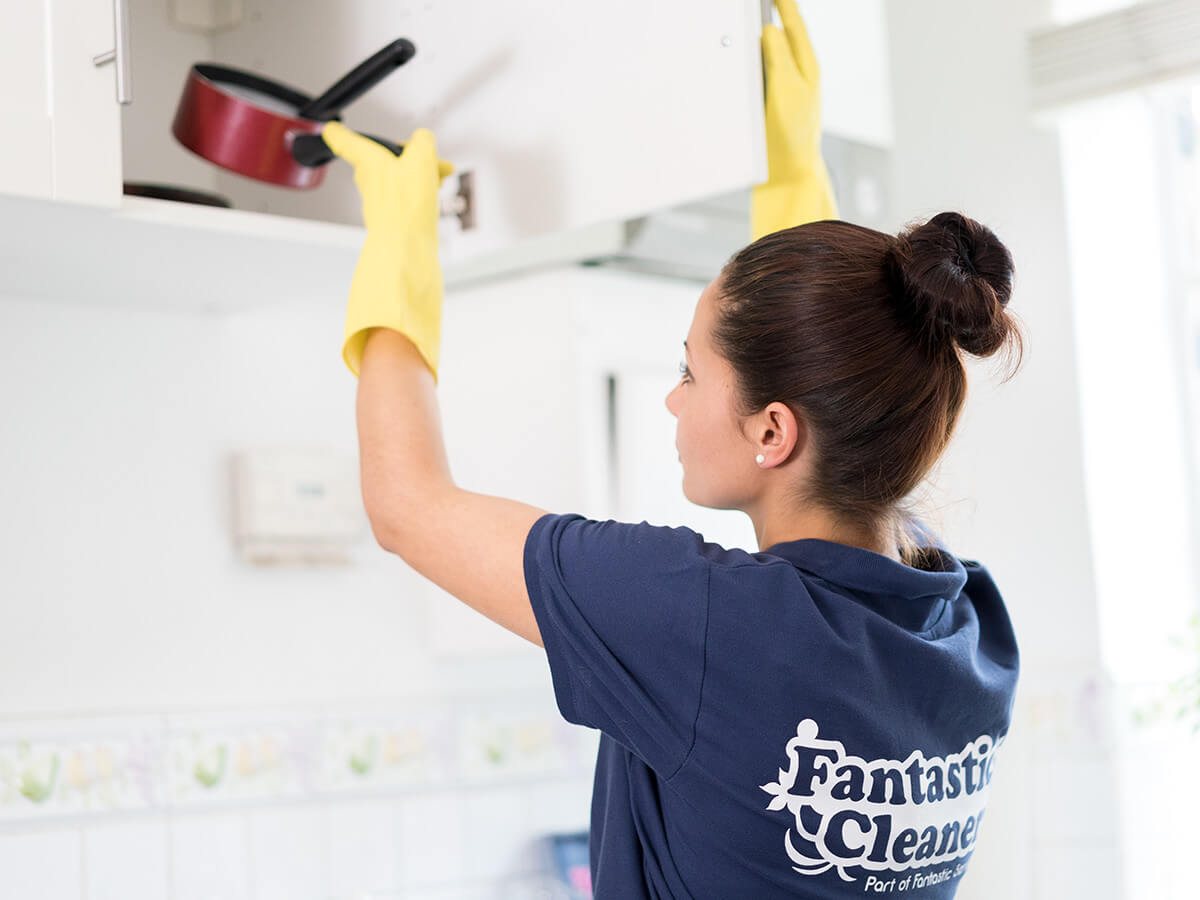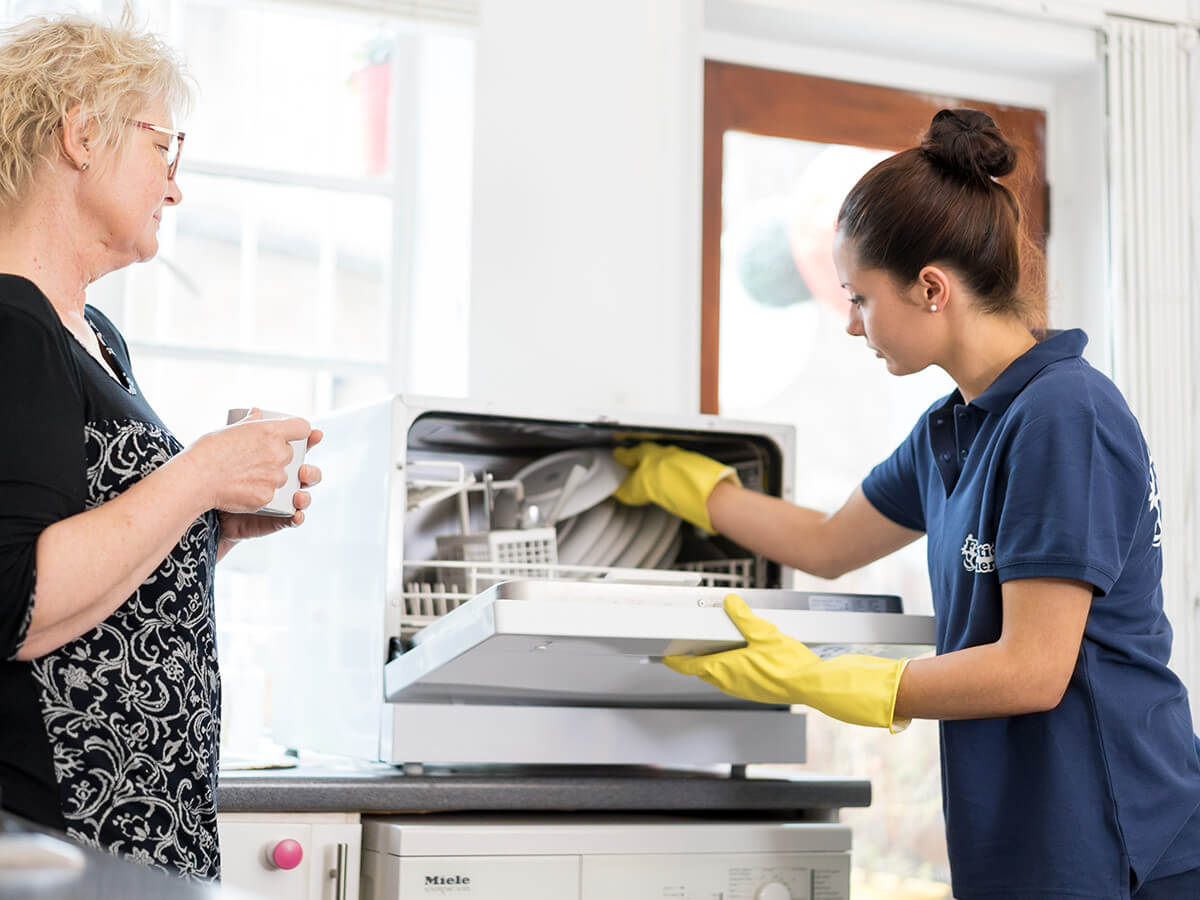 Why you need a professional commercial oven cleaner
We offer an extensive range of kitchen cleaning services across all regional locations. The experts we work with can provide:
Stainless steel exhaust canopy cleaning
Filter exchanges
General equipment cleaning
Grease cleaning
Audits and appliance inspections
Don't forget, our specialist commercial kitchen cleaning is delivered by fully vetted and insured cleaners. These professionals have been trained to use equipment and detergents designed specifically to ensure kitchen hygiene
The service can be booked at a time that suits you to avoid any interference with your daily business activities.
Get an instant quote
How your commercial kitchen cleaning will be performed
We'll use everything at our disposal to eradicate any potentially harmful microbes present in your kitchen. What's more, we'll pay particular attention to hard-to-reach areas that quickly accumulate undesirable grease and dirt. You should also know that...
All of your appliances will be stripped back to basics.
Your ovens, hobs, shelves, and racks will be cleaned with a degreasing formula.
Steam and pressure power will kill bacteria and dirt.
Burnt carbon will be removed from your chimney.
Your ceilings, walls, lights, and kitchen fittings will all be taken care of.
Every single one of your work surfaces will be disinfected.
Your windows and sills will be wiped down too.
We understand how easy it can be for grease residue to start a fire. It can act as a source of fuel that carries the fire into the exhaust system causing significant damage. This can easily be prevented. All you've got to do is arrange regular professional cleaning. Remember, we're partnered with reputable commercial range hood cleaners.
Want advice on how to maintain your commercial kitchen? We'll be happy to provide you with expert guidance regarding boil-overs, and food debris, as well as cleaning your oven hood, grease pan, and filters. It's important to realise that by regularly cleaning your kitchen, in addition to arranging professional cleans, you'll ensure that your premises remain at the highest level of cleanliness. Thus keeping both your employees and customers safe.
Get an instant quote
Frequently Asked Questions
Q: How much will it cost to clean my commercial kitchen?

A: We'll arrange a viewing and then provide you with an accurate quote.

Q: Are your cleaning methods safe?

A: Yes. We only use solutions that are eco-friendly, non-caustic, and completely fume-free. What's more, our antibacterial sanitising detergents are industry standard and not available over the counter.

Q: Will I need to clear up afterwards?

A: No. Your kitchen will be ready to use immediately. Your cleaners will put down protective covers to protect your floors, and will ensure that no residues remain.

Q: Are you fully insured?

A: Yes. All of the cleaners we work with have full insurance coverage for your peace of mind.
Q: Do you work on public holidays?

A: Yes. You can have your service performed on any national holiday.