Easy-to-schedule & affordable blinds cleaning services in Melbourne
Transform your blinds with the help of the Melbourne cleaning professionals near you!
A service provided by trained specialists
Done with industry-grade detergents
Suitable for almost any types of blinds
Fast and easy online scheduling procedure
Get a quote

The benefits of professional blinds cleaning
Don't struggle with cleaning your blinds yourself when this laborious job can be done in no time by a professional, who does this for a living. This way, you will not only save precious free time but also enjoy high-standard results, that's for sure.
You see, the numerous panels of your Venetian blinds, for instance, accumulate dust that kind of becomes sticky and hard to remove over time. And a DIY cleaning job often renders mediocre results, where you may still be able to notice wipe marks or missed stick stains after you've finished.
So, just book a professional blinds cleaning service and leave the time-consuming chore to the experts.
Get an instant quote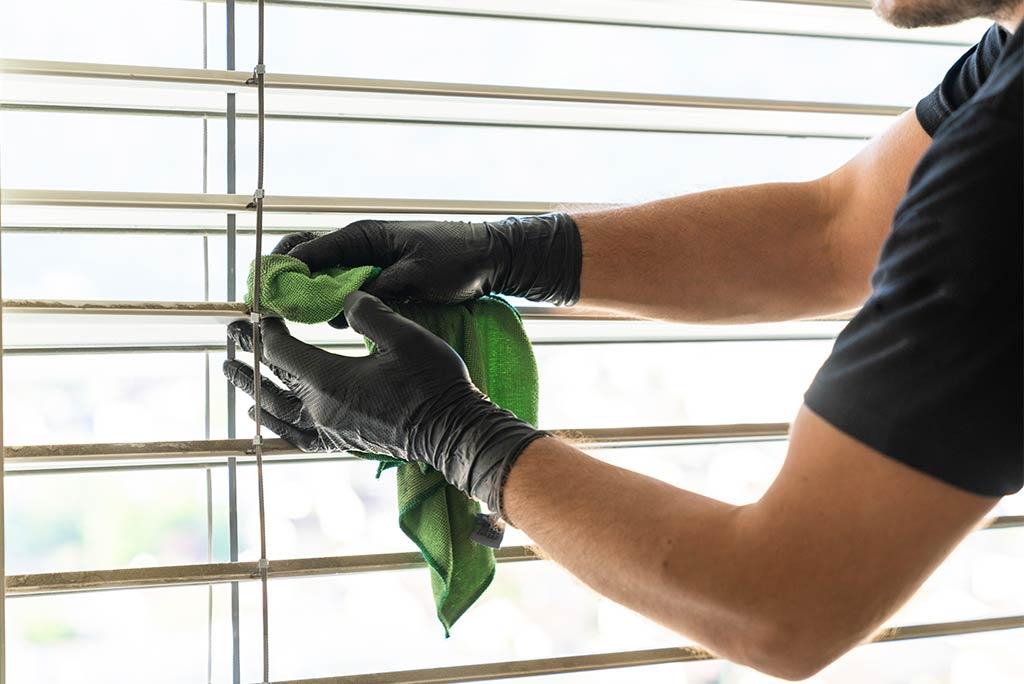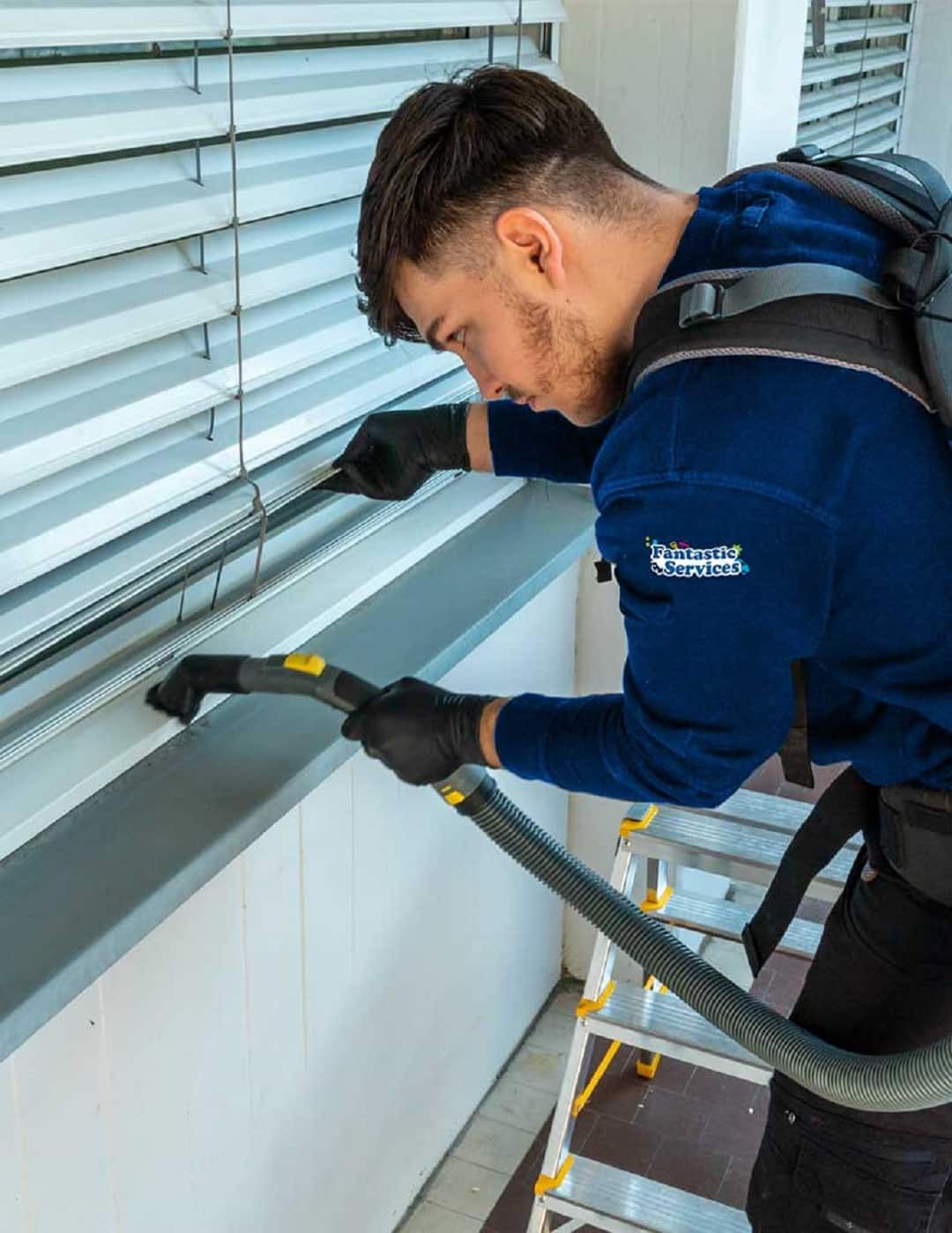 Why choose our professional blinds cleaning services in Melbourne
It's budget-friendly
Besides being high-quality and definitely a good choice, our blinds cleaning services in Melbourne are also very affordable. So, if you feel like getting your blinds cleaned every month, you can with Fantastic Cleaners (and without breaking the bank).
It's suitable for all types of blinds
You just name the type of blinds you have in your home and consider them cleaned! The technicians we work with can transform any type of blinds that you might have, including Venetian blinds, roller blinds, roman blinds, timber blinds, slimline blinds, holland blinds, Austrian blinds and SunScreen blinds
It's performed by trained professionals
You can rest assured that your blinds are in safe hands when you book Fantastic CLeaners in Melbourne! All of the cleaning specialists we count on have many years of experience in the industry, are trained by us, vetted and insured. You can't go more pro than this!
It's very easy to book
We all know what a hassle booking services can be. To make life a little bit easier for our clients, we automated the whole process by incorporating an online booking system into our procedures. All you have to do is fill out the details and a cleaning professional will be standing on your doorstep, ready to take care of your dusty blinds!
Get an instant quote
Our blinds cleaning services in Melbourne in detail
When developing the idea for our blind cleaning service, we, at Fantastic Cleaners, wanted to come up with a solution that would be suitable for any type of blinds that our customers might have. Well, we are proud to say that we were successful. It doesn't matter if you have Venetian blinds, roller blinds or the popular Roman blinds, we can clean them for you. How? Well, with the help of high-quality tools, equipment and detergents, of course. All of the cleaning professionals we have the pleasure to work with are equipped with only the best cleaning supplies that the market has to offer right now, so you can rest assured that the end results will be truly Fantastic.
Speaking of the cleaning experts, all of them are highly experienced and additionally trained to perform the best job possible. To wrap things up - when you book Fantastic Cleaners in Melbourne you set yourself up for an amazing service experience.
The service goes as follows:
The cleaning expert arrives promptly at your property.
They evaluate the condition of your blinds, as well as their type and the material they are made of.
The professional will proceed with the cleaning process by using the most suitable detergent and non-abrasive cloths.
Should your blinds be made of fabric, the specialist will vacuum them carefully and treat any marks or stains with an effective cleaning product.
Get an instant quote
Frequently Asked Questions
Q: I have wooden blinds. Can I book your service?

A: Of course you can! The professionals we work with can clean all types of blinds, including ones made out of natural materials like wood.

Q: Do you take down the blinds before the cleaning service takes place?

A: No, we don't. The professional will clean the blinds on the spot with special equipment and products.

Q: Do you work on weekends?

A: Yes, we do! All you have to do is contact us and share with us when you want your cleaning professional to come and we'll do everything possible to send them on the requested day and at the desired time.

Q: Do I need to provide anything for the service?

A: No, nothing really. The expert will bring everything needed to complete the job for you.