The benefits of tile sealing in Sydney
Whether it's bathrooms, showers, splashbacks or floors, tiles have long been a popular choice for their elegance, durability and ease of maintenance. The major drawback is always the grout. Grout is vulnerable to water ingress, staining, discolouration and, in high humidity environments, can become a growth site for moulds and mildew. The easy solution to keeping tiled surfaces looking better for longer is to ensure that both the grout and porous tiles are coated with a protective seal. When you're looking for grout sealing services in Sydney, Fantastic Cleaners is a great choice.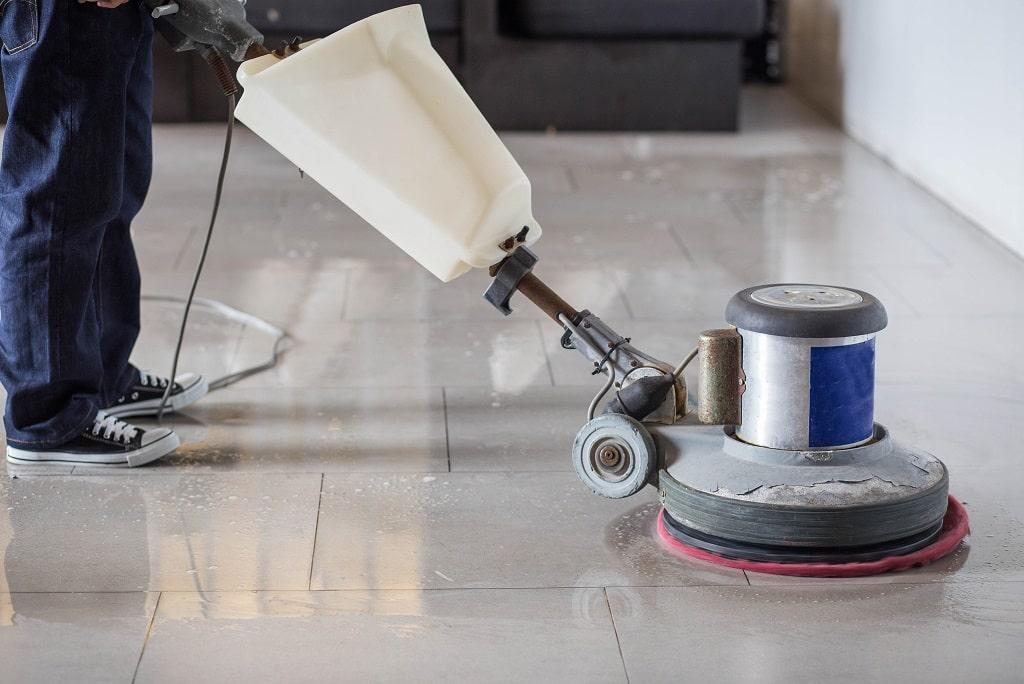 Grout and tile sealing is best done after cleaning
Unless you're working with newly tiled areas you'll want to make sure that your tiles and grout are spotless before sealing. Fantastic Cleaners in Sydney offers a start to finish service to take care of your tile and grout sealing, this can include cleaning if required.
Your tile and grout sealing will be completed using industry-leading products, professional tools and the tradesperson who used them will be a trained, skilled and conscientious individual who works carefully to deliver the best possible results.
Grout sealing services are both easy to arrange and convenient to use. You can get a quote and reserve an appointment that suits your schedule online, through our app, or over the phone. Appointment scheduling is very flexible so it's easy to schedule your service at a time that suits you.
What happens during a grout sealing service
Unless the work is being completed on new or near new tiling cleaning is the first step, this is done using non-toxic, environmentally-friendly detergents. Depending on how dirty the tiles or grout are, your worker may utilise rotary cleaners or even steam cleaning to treat the most stubborn stains.
Tile sealing in Sydney is customised to your needs. Floor tiles receive more wear than wall tiles, so are likely to require more durable sealant. When the tiles are in high humidity environments like bathrooms or shower cubicles, sealants will be selected to offer maximum water resistance.
While they're with you your professional will offer advice on how to care for your newly sealed tile and grout. Using pH neutral detergents for future cleaning will help preserve the sealant for longer, and because the seal repels moisture and prevents dirt from penetrating the grout you'll eliminate the need for time-consuming scrubbing too.
Frequently asked questions about tile sealing in Sydney
Q: How often should I have grout sealed?

A: It depends on the location. Floors need treatment more often than walls, maybe every year or two. Kitchen splashbacks generally need sealing less often, maybe every five to ten years. Bathrooms usually fall between these two. If you've noticed that cleaning is taking longer and it looks as if the grout is starting to stain it's probably time to reseal it.

Q: Is it possible to change the colour of a grout?

A: Coloured sealants are available, what can be achieved depends on the grout and tile type. Get in touch and request a site visit. Once an expert has seen the grout and discussed what you're looking for they'll tell how they can help.

Q: I've just moved into a house with some very old bathroom tiles, the grout looks horrible. Can you help?

A: If the grout is crumbling or mould has penetrated deeply it's likely that you'll need to replace it. But sometimes things aren't as bad as they look. Get in touch and arrange for a site visit. You won't be encouraged to seal the grout if the professional thinks it would be better to replace it.

Q: What kind of tiles and grout do you seal?

A: All kinds! Grout sealing services are available for bathroom or kitchen wall or floor tiles. We also offer tile sealing for stone tiled floors. Tile and grout sealing services in Sydney are available to both domestic and commercial clients.