Expert Floor Stripping and Sealing Services in Sydney
Along with the professional hard floor cleaning techniques, Fantastic Cleaners Sydney can provide you with our specialised tile/vinyl stripping and sealing service. It is designed to restore the shiny appearance of your floorings and to protect them against stains and scratches. Additionally sealed hard floors require less maintenance, so you may need to have them cleaned professionally less often. The floor lifespan is also extended significantly when the surface has been treated with a protective solution.
Get an instant quote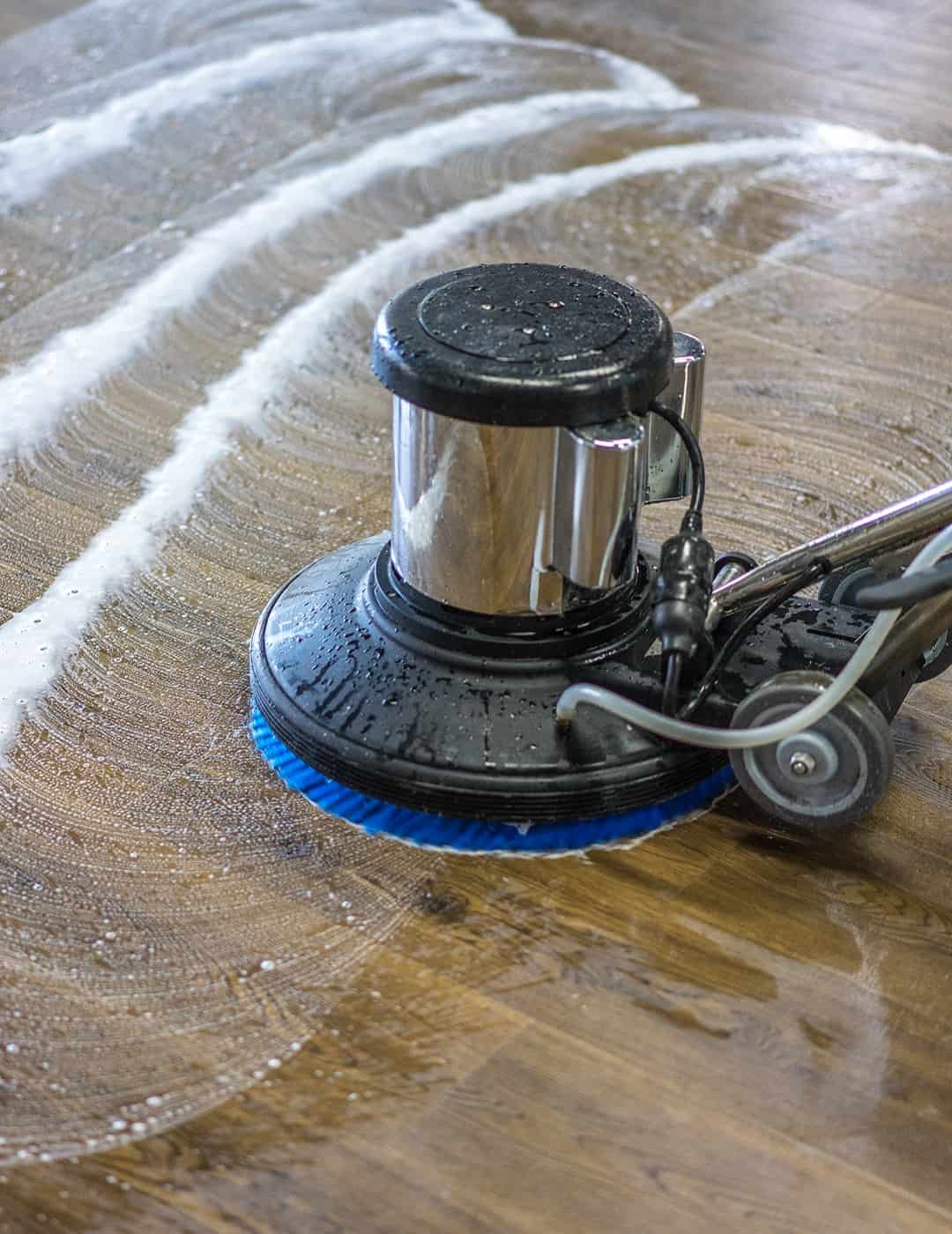 What Type of Floorings Should be Stripped and Sealed
A variety of hard floors will benefit from being protected with a sealer. Granite, marble, sandstone, ceramic tiles, terracotta, vinyl surfaces, natural stone floors, etc. become more durable, scratch and stain-resistant if they are treated additionally.
Newly installed floorings are especially at risk of getting contaminated easily, so to protect your investment, you should not delay booking a specialised floor maintenance service and seal them professionally.
Dull looking floorings with a disintegrated sealant should be stripped and cleaned, first, before the new sealing solution is applied. Failure to do so will result in plasticky looking floors with a poor finish.
Commercial floors, which endure high traffic on a daily basis, are prone to wear and tear faster. Hence, we would recommend that they are sealed with a strong scratch-resistant impregnator or a topical sealant.
Managers and owners of public venues and facilities should also ensure the safety of the floor surfaces by treating them with an anti-slippery sealing solution.
Some exterior surfaces can be additionally protected against the weather elements by being sealed with an appropriate impregnator or a topical sealant.
Get an instant quote
How the Sydney Tile Sealing Technicians Proceed
You can confidently count that the floor technicians will come to your premises comprehensively prepared with industry-powered equipment and the right floor stripping and sealing solutions. The service usually includes the following steps:
The precise measurements of the floor area are confirmed.
The type of floor restoration methods and appropriate sealing products are determined.
The flooring is treated with a stripping solution.
A specialised equipment is employed to strip the old protective layer.
Then, the surface is washed with a neutraliser, rinsed with water and left to dry for about 30 minutes.
A water-based/solvent-based topical or penetrating sealer is subsequently applied in 2 to 3 coats, depending on the type of floor you have.
When the floor is dry, the surface can be additionally buffed with a floor polishing machine.
Get an instant quote
Frequently Asked Questions
Q: Do you strip and seal hard floors in a commercial environment?

A: Yes. We are experienced to provide professional floor maintenance services for residential and commercial properties alike.

Q: Can you buff and polish my hardwood floors?

A: Yes. The technicians will employ a high-end floor polishing equipment with rotary buffing pads. Already varnished wooden floors or sealed tile/vinyl floorings can benefit from this service.

Q: Can you seal my newly installed floor?

A: Yes. Whether it is a vinyl surface, granite floor, a natural stone flooring or it is made of a hardwood timber, we can provide you with a suitable protection and seal the surface with the right solution.

Q: What if I need to cancel my appointment?

A: Please, notify us 48 hours in advance to avoid having to pay a cancellation fee.
Q: Is this an hourly based service?

A: No. We charge per sq.m. We would appreciate it if you measure the size of the floor that needs stripping and sealing before you book your appointment. The technicians always confirm the exact area size on site.

Q: I have a porcelain tile flooring. Does it need to be sealed?

A: Usually, glazed surfaces do not need to be treated with a sealant, as they have been already protected in the manufacturing process. The grout, however, will benefit from being sealed, as in this way, grime and dirt will have a less chance for permeating through the porous grout line.