Immediate Results with Our Tile & Grout Cleaning Service in Sydney
Small wet rooms are a pain to clean. We can help you with the tile and grout cleaning of your bathroom floor and remove the unhealthy mould or the limescale and hard water deposits. The discoloured or blackened grout will be scrubbed with no effort by the qualified technicians.
Hard floorings are prevalent in Australian homes and Fantastic Cleaners Sydney is more than equipped to meet the demand of tiled floor maintenance throughout the city. We will restore the look of your tiles and grout.
Get an instant quote
The Advanced Tile Cleaning System Leaves No Space for Germ Growth
The high pressure rinse system we incorporate, together with industry-grade professional tile cleaning detergents ensures that your floors are brought back to their original condition.
The tile and grout cleaning technicians undergo thorough training, which guarantees the excellence of the end result. They arrive promptly at your premises and follow step by step company approved procedures:
The preliminary estimate is confirmed after the exact measurement of the area is determined with precision.
A free inspection is performed to check for any loose tiles or grout.
Advice on our tile sealing services is provided if necessary.
Any light furniture is removed from the area, if this is not done already prior to the service.
A professional detergent is, then, applied.
Prior to the essential part of the service, the process of agitation may be needed.
A diligent attention to the grout line and stained patches, if any, is applied in the above procedure.
The floor is rinsed to a great finish with high-pressure tile cleaning equipment.
Please, note that the cleaning operatives have all the necessary tools, such as tile cleaning wands, to service small and awkward to clean areas like bathrooms, toilets and shower rooms. Check out high pressure cleaning service for other surfaces.
Get an instant quote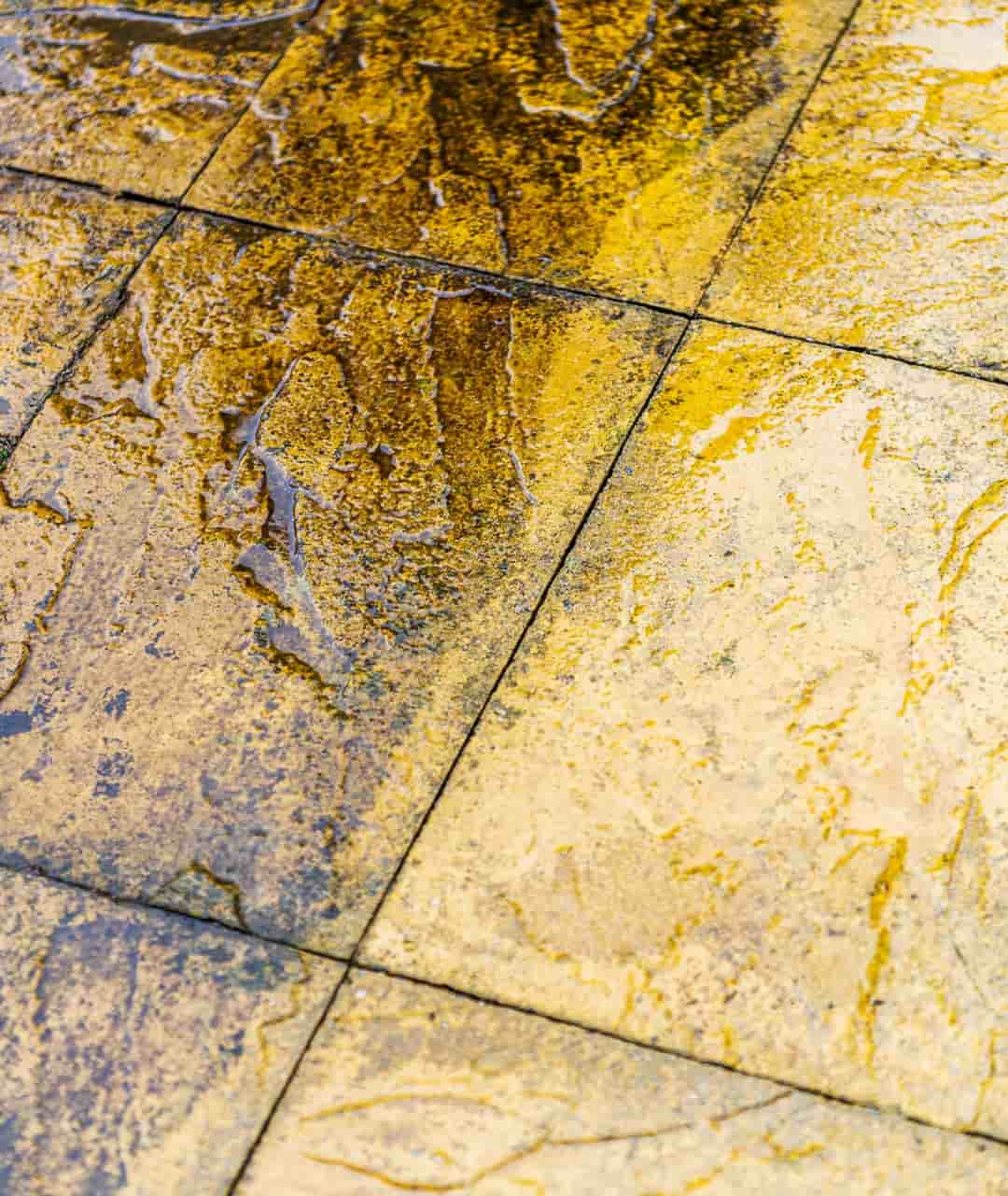 Tile Sealing Services to Extend the Durability of Your Floors
Upon request, we can provide you with a professional sealing of your tiles and grout.The qualified technicians boast expertise in removing old coatings and sealers. They will reseal professionally your tiles and grout, where the new sealer will act as an effective pollutant repellent. The specialists can recommend what type of sealers will work best for your floor. You can take advantage of their free advice on how to maintain your hard floors in optimal condition. Done any renovations recently? The professionals can help with builders cleaning, as well.
Please, note that tile cleaning and tile and grout sealing go hand in hand, when it comes to applying new sealers to your floorings. The quality result of a sealing job depends on how well the floor was stripped and cleaned prior to the restoration service.
Get an instant quote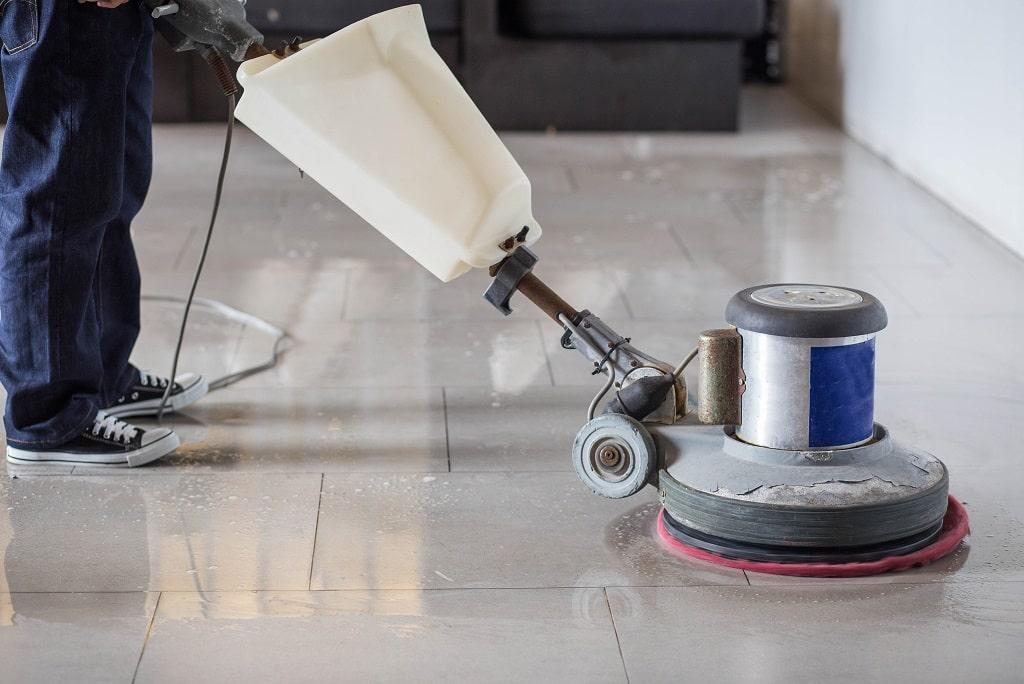 Frequently Asked Questions
Q: Can I walk on the washed floor straight after the service?

A: The high-pressure tile cleaning machine extracts most of the moisture. Still, we recommend that you wait for a while before stepping onto the washed floor.

Q: How long does it take for the floor to dry after it has been resealed?

A: A minimum of 4 hours of drying time is recommended before the resealed floor can be used again.

Q: Can I postpone my appointment?

A: Yes. We would appreciate it if you let us know about the change in your circumstances at least 48 hours in advance.

Q: Are the tile and grout cleaners insured?

A: Yes. Fantastic Cleaners Sydney is an insured service provider. All the cleaning operatives hold a comprehensive insurance, too.
Q: Why should I reseal my tiles and grout?

A: It is proven that the procedure prolongs the life of your tiled floor. Depending on the type of tiles you have, the technicians can provide you with free information and advice on what type of sealer your floor would benefit from. They will inform you on how often you should resort to this specialised service.

Q: Who do I contact if there is a problem with the service?

A: Please, feel free to contact us at your convenience. A qualified adviser will assist you in all matters that are related to our services.

Q: I need a floor of non-standard shape to be cleaned. I am not quite sure how to measure it.

A: Don't worry. You can provide us with as much details as you can over the phone, such as the length, the width and the shape of the room. The exact measurements of your floor can be determined on site by the technicians.

Q: Can you move any heavy furniture?

A: Normally, we do not attempt to move any bulky and heavy furniture. However, we can assist you with moving light pieces of furniture.