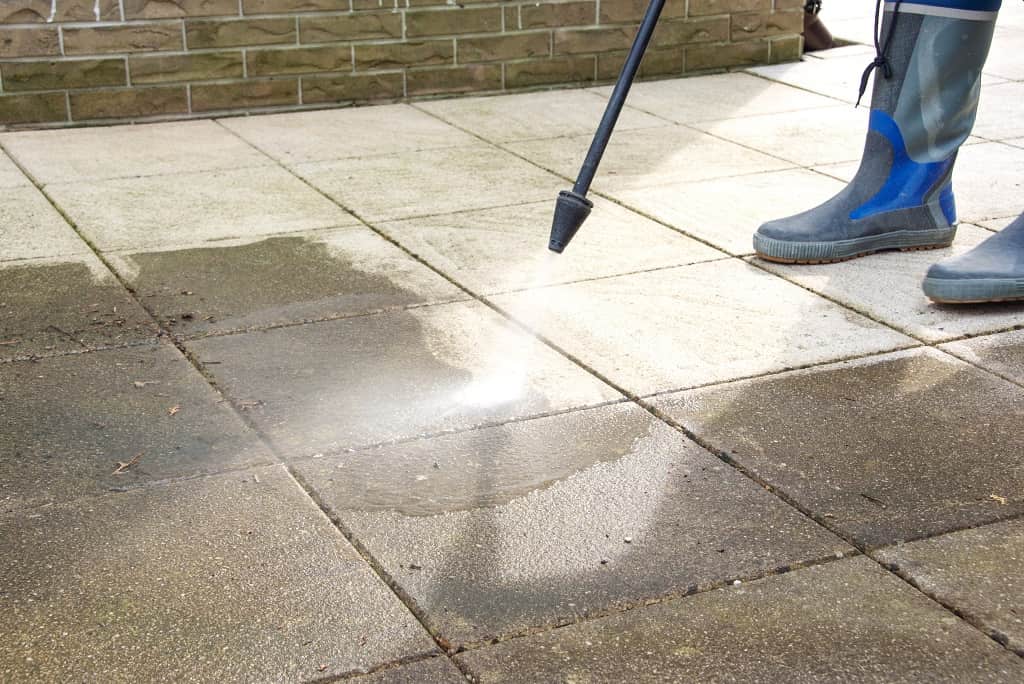 Convenient exterior tile cleaning services for a tidy outdoor space
Ah, outdoor tiles - aren't they a pain to maintain? No matter how hard you try to keep your outdoor space in shape, the tiles are that one thing that is always left forgotten. If you are tired of the look of your outdoor tiles, why not give them a quick makeover with our pressure cleaning services in Sydney? Our service is fast to book, performed by specialists, done with high-quality equipment and detergents and suitable for almost any type of outdoor tiles that you can imagine.
What more could you want? So, what are you waiting for? Book our outdoor tile cleaning services in Sydney now!
Get an instant quote
Why choose our outdoor tile cleaning services in Sidney
The service is performed with industry-grade tools and equipment
One of the many reasons to choose our outdoor tile cleaning services in Sidney is the quality equipment and detergents (if needs be) that the professionals use to perform the job. You can expect only amazing and lasting results when choosing Fantastic Cleaners.
The tile cleaning service is environmentally-friendly
Unlike many other tile cleaning services on the market, our solution doesn't involve the use of chemical products that can potentially hurt the environment in any way. The experts, who will complete the cleaning job, use mostly water under high pressure to wash the tiles and a small amount of detergent, only if needed.
You can book the service for any day of the week
Yup, you read this right - you can book the outdoor tile cleaning service for any day of the week, including on Saturdays and Sundays. All you have to do is book inline or give us a call, tell us when you want us to come and we'll set you a service appointment with one of the cleaning professionals we work with near you.
You can book the tile cleaning service online!
How awesome is that? You don't have to wait on the phone to book the service - you can organise the whole thing online by using the contact form or our handy GoFantastic app.
Get an instant quote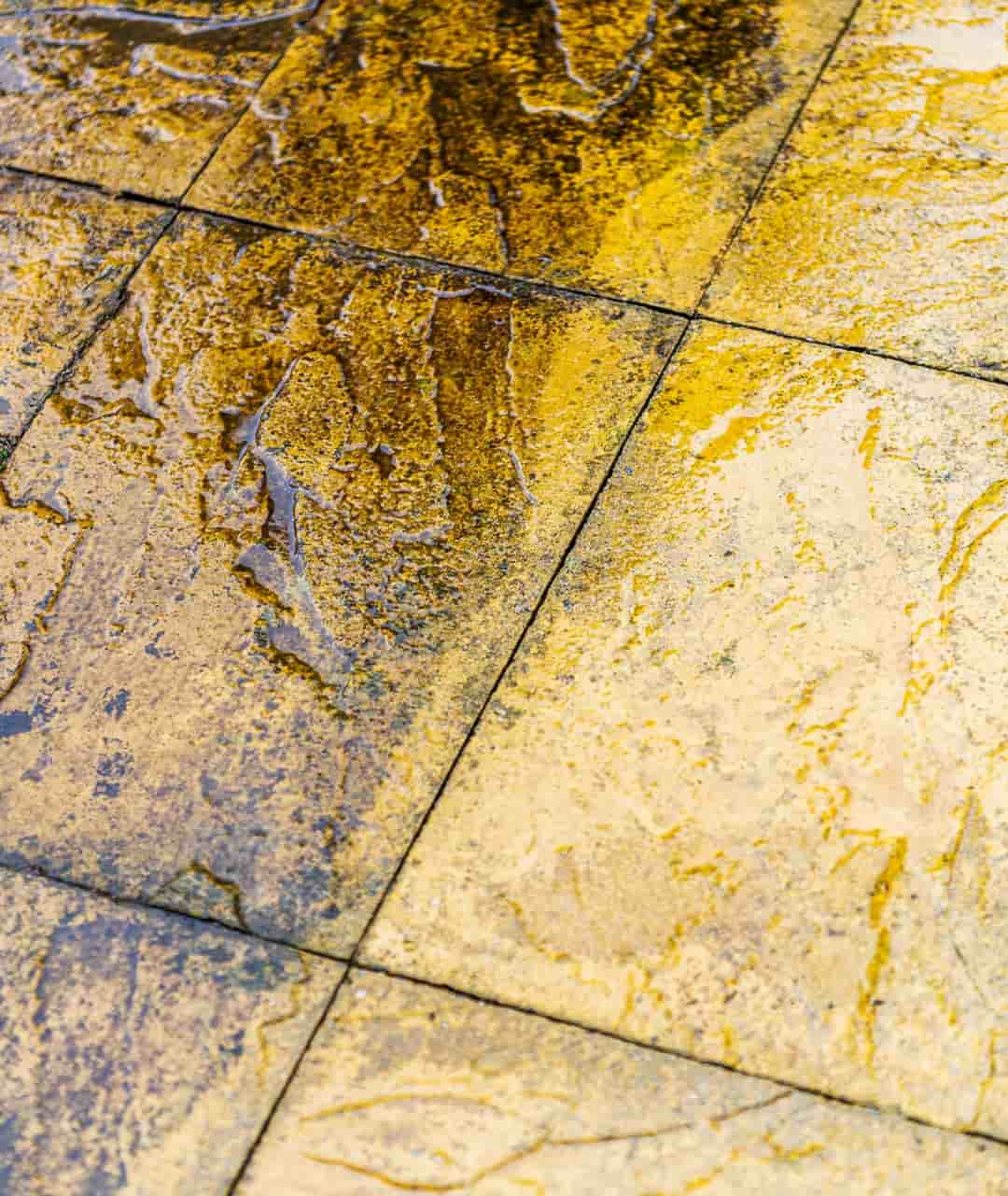 The types of outdoor tiles that we can clean for you
The Fantastic Cleaner's experts can clean any type of tiles that you might have on your property, even balcony tiles and including the following:
Porcelain
Concrete
Ceramic
Marble
Limestone
Granite
Sandstone, etc.
Of course, before the cleaning professionals start washing your tiles, they will inspect them to determine the sort of material they are made from, so they can decide on the right cleaning methods and products. As we mentioned, the experts use tap water under very high pressure, a bit of cleaning product to remove the dirt buildup on the tiles and maybe some elbow grease if they are dealing with more stubborn stains. We can remove dust, mould, mildew, algae and more from your outdoor tile surfaces.
And if you need to restore your tired-looking balcony or outdoor tiles, you can always book our tile stripping and sealing service to prolong their lifespan and protect them against stains and other types of damage in the future.
Get an instant quote
Frequently Asked Questions
Q: Do you clean all types of tiled surfaces?

A: Yes, we do. You can book our expert tile cleaning services in Sydney for porcelain, concrete, ceramic, marble, limestone, granite or sandstone and the experienced professionals we work with will wash them.

Q: What is the duration of the tile cleaning service?

A: The time needed to perform the tile cleaning service highly depends on two factors - the size of the tiled area and the condition of the surface. Once the cleaning specialists have inspected the tiles on-site, they will provide you with an exact time estimate.

Q: Can I have a professional come on a Sunday?

A: Fantastic Cleaners offers Monday-to-Sunday appointments, which means that you have the option to book the tile cleaning service for a time most convenient for your busy schedule.

Q: How do I prepare for the actual service?

A: There isn't much to organise on your part. The only thing that you need to do is to secure a parking space for the professional's vehicle and make sure that you have a water tap near the area where the service is going to be performed.