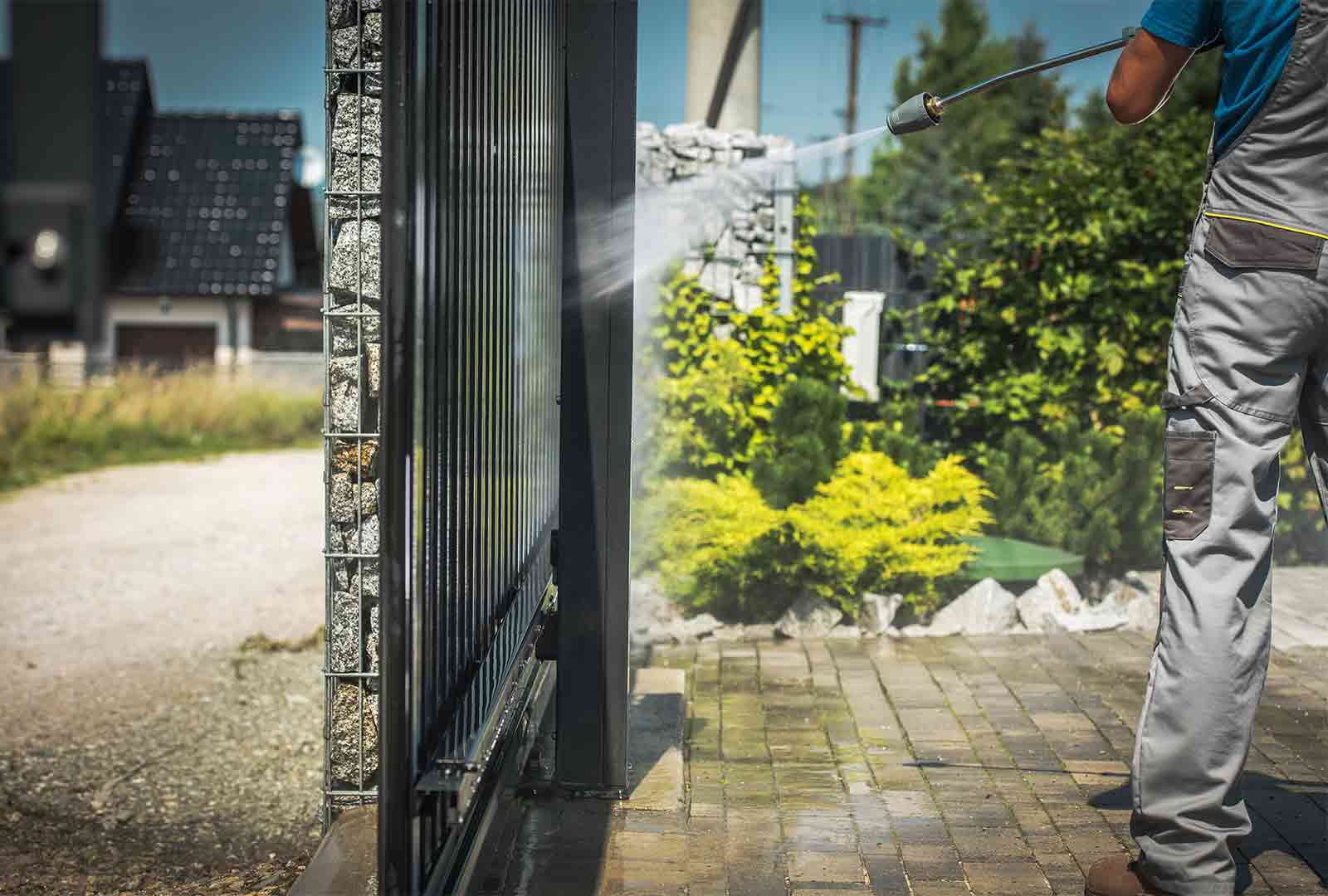 Professional fence cleaning services in Sydney
Sun exposure, humidity, and organic growth are some of the culprits that lead to the early deterioration of your fence. Fantastic Cleaners is here to prevent that with a customized approach suited to meet your every need. The technicians we work with are highly-trained professionals with years of experience and are motivated to achieve excellent results. They'll make sure your fence is restored back to its former glory by using specialised, eco-friendly detergents and industry-grade equipment.
We've found pressure washing to be an optimal choice for fence cleaning. It is efficient for removing dust, dirt, grime, mould, and algae. Of course, before doing anything the technicians will determine whether or not your fence is suitable for it. If not we can implement the soft wash method, but either way - we'll get the job done!
Get an instant quote
Advantages of professional fence pressure washing
Keeps you healthy
Professional pressure washing and general cleaning services for fences keep the mould and algae at bay, thus removing any health threats for your family or pets.
Increases property value
Revitalising your fence can improve the appearance and value of your property by thousands. If you decide to put your home on the market, the necessary steps must be taken to raise your curb appeal.
Prolongs the life of your fence
Power washing and a treatment process like sealing, as performed by Fantastic Cleaners, will prevent your fence from breaking down for much longer.
Get an instant quote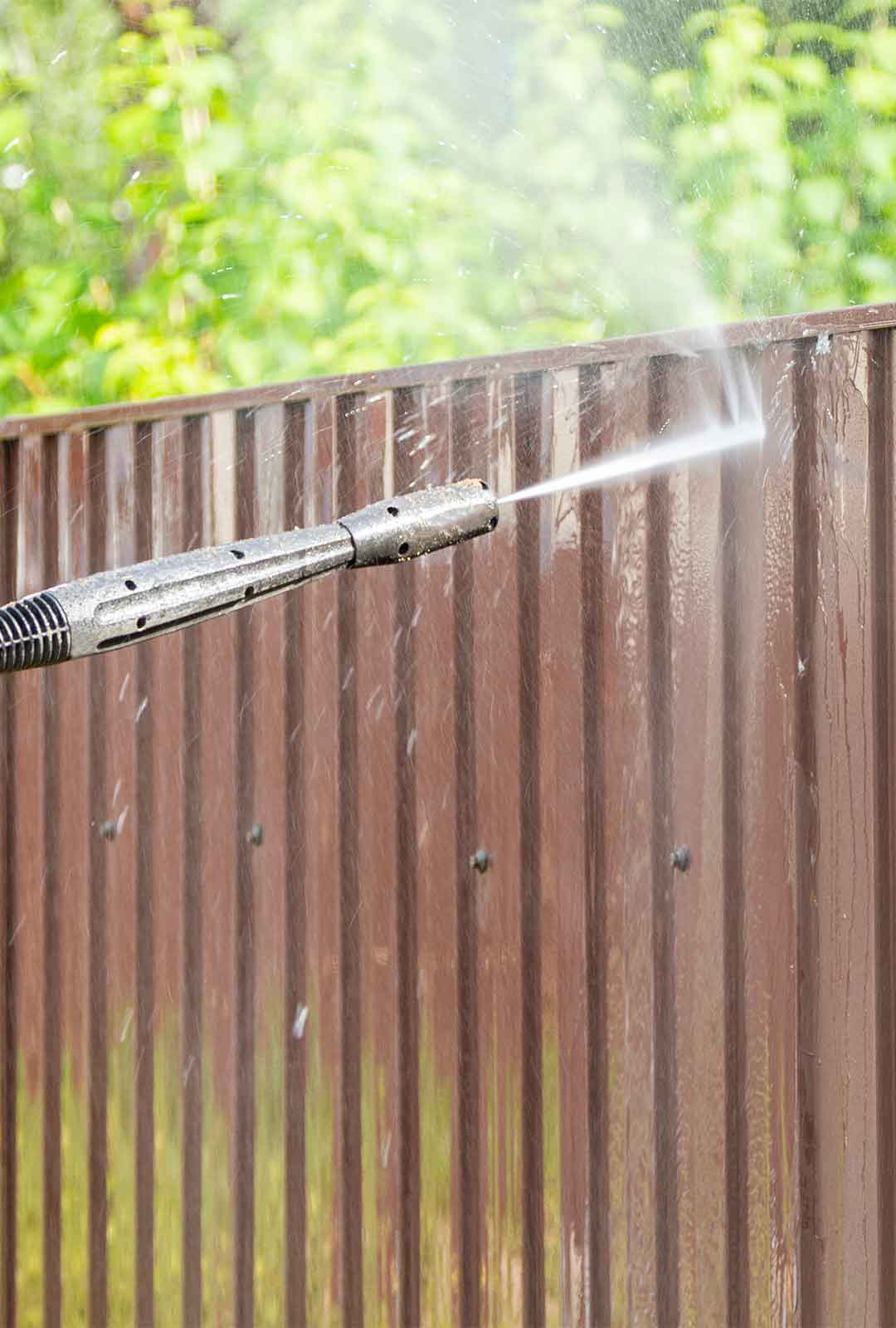 What our fence pressure washing consists of in Sydney
The expert cleaning team will come to your property with specialised equipment and products required to restore your fence to its prime condition.
All of the technicians we work with are trained in the newest power washing techniques to ensure a safe and damage-free fence cleaning service. We also use eco-friendly products that don't pose any health risks.
The local cleaners will begin by soaking your fence with water.
Then, they'll use the specialised detergents and scrub them over the planks. They'll wait for a few minutes so all dirt, mould, grime, and algae can decompose.
After that, the technicians will pressure wash the fence thoroughly without any risk of damage.
As a finishing touch, the cleaners will apply coating or sealing.
Upon completion, you'll see the striking difference and enjoy your spotless fence.
If any questions pop up during the service, feel free to ask the professional cleaners. Also, if you need advice on how to maintain your fence afterwards, the team will be happy to share their advice!


Get an instant quote
Frequently Asked Questions
Q: Can I power wash my fence on my own?

A: Home improvement stores sell and rent pressure washing equipment, but it's best to leave it to the professionals. You can injure yourself or damage your fence if you mishandle the pressure washer.

Q: What's the difference between pressure washing and soft washing?

A: As the names imply, pressure washing uses high-pressure water for cleaning, while soft washing uses a gentler technique. The latter is optimal for aged or cracked fences, as the risk of damage is lower.

Q: What other surfaces can you clean?

A: We can cover all outdoor surfaces, such as driveways, patios, decks, walls, facades, awnings, water tanks, etc.

Q: How long will the service take?

A: It depends on the size and condition of the fence, as well as the material it's made of. So, it's quite individual and unfortunately, we can't pinpoint an exact duration.
Q: How can I schedule an appointment?

A: Simply visit our online booking form or use our GoFantastic app to book a service easily.

Q: Do I need to be there for the service?

A: There's no need for you to be there as we perform the service. You simply need to make sure the cleaners have access to the fence and the water/electricity supply.