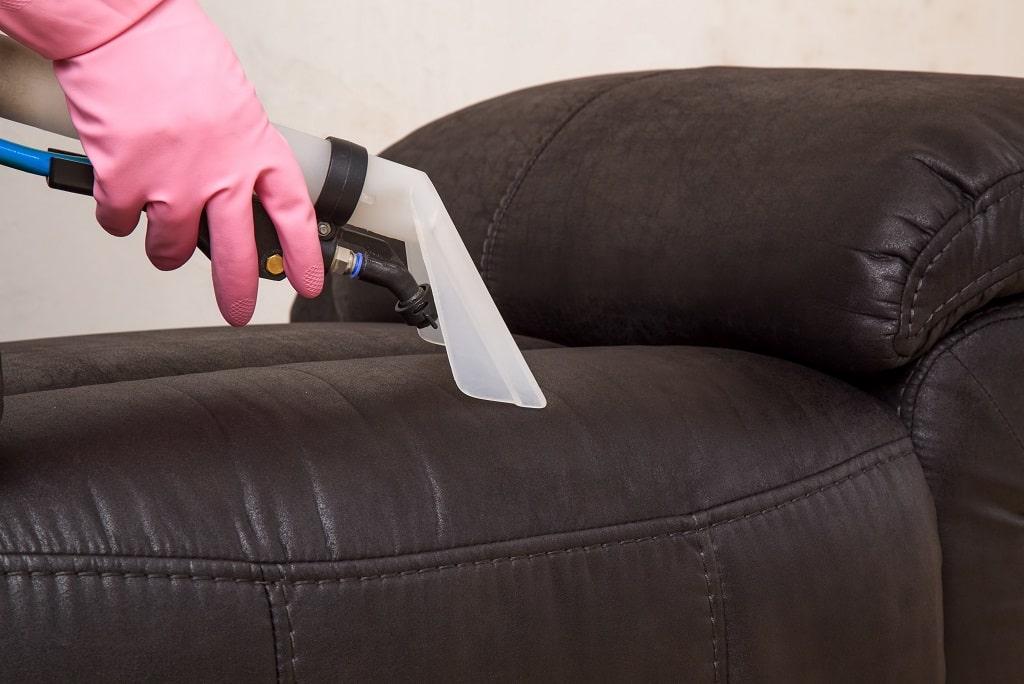 The advantages of specialist leather couch cleaning
Leather can be a tricky material to clean and maintain in great condition, that's for sure. And when it comes to expensive items like furniture that you can't replace at a drop of a hat like a pair of shoes, you better leave the cleaning and restoration job to a professional.
You see, there are just too many things that can go wrong if you try to clean your leather settee by yourself. You may do more damage than good, simply because you've used the wrong product. And not to mention the possible tiny scratches that the leather surface might have "acquired" over time that only a true expert can address in the right way.
Fantastic Cleaners in Sydney is here to help you out and deliver a quality leather upholstery cleaning service, performed by fully qualified local pros.
Get an instant quote
Why entrust Fantastic Cleaners in Sydney with your leather cleaning needs
So, why leave your luxurious leather furniture pieces in the hands of Fantastic Cleaners? It's simple. We've been making local clients less busy and happier for over 10 years by providing them with a range of cleaning services. We train everyone who joins the Fantastic family into embracing the highest possible service standards and best industry practices.
The specialists invest only in high-powered cleaning equipment and use approved products from leading brands. The Fantastic professionals are locally based, too, and available at your service 7 days a week, including on public holidays. What's more, is that you can easily make an appointment online by quickly filling the booking form or by downloading the easy-to-use GoFantastic app. Need to change the day of your service? No problem, just use your Fantastic account and make the necessary changes 24 hours in advance.
Last but not least, we can clean other upholstered items for you that are made from synthetic or mixed-fibre synthetic materials. And if you ever have any questions, just get in touch with our excellent customer service team and have those answered in the most informative and helpful fashion!
Get an instant quote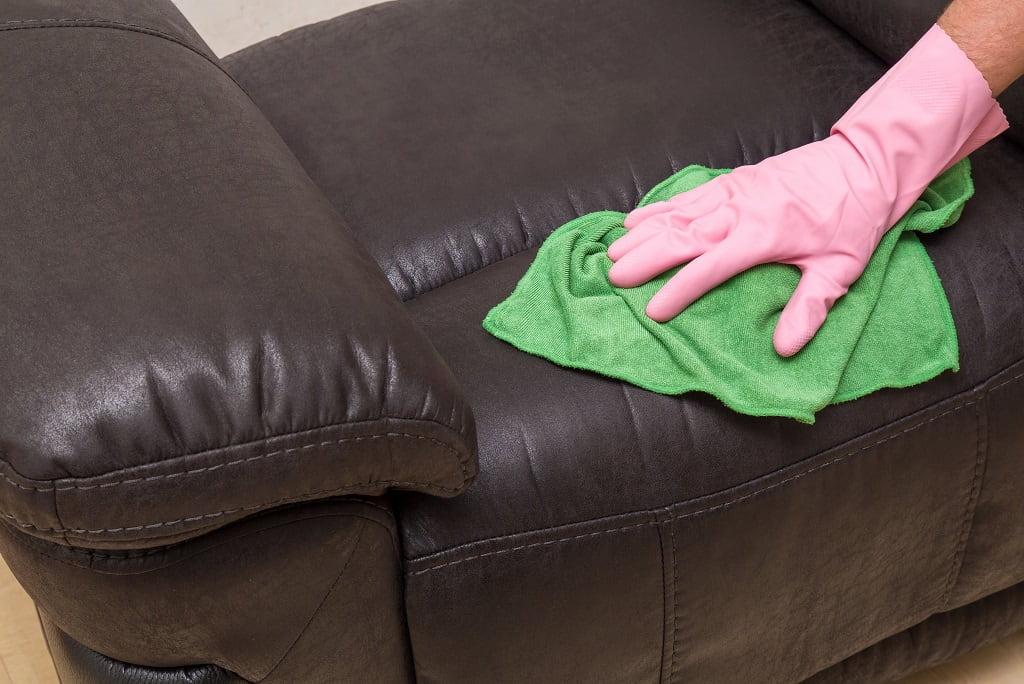 The leather cleaning process explained
When the specialist arrives with all the tools and leather treatment products, they'll first inspect carefully the condition of your couch. Then, the cleaning process will go as follows:
Your leather piece will be vacuumed with a soft brush attachment.
Then, the pro will apply a special leather cleaning product, which will be rubbed gently into the leather upholstery and evenly distributed over the entire surface. Note that the leather technician will always test the product in an inconspicuous place to double-check that they can go ahead with the cleaning minus any risk of damage.
After some time has been allowed for the leather cleaner to work its magic, the expert will wipe off any excess of the substance with a soft clean cloth.
Finally, a rejuvenation conditioner will be applied, too, which will really bring the sheen out of your favourite leather settee. Please, allow a couple of hours before safely using your treated furniture, as the conditioner needs some time to dry.
Some light repair work, like smoothing down tiny scratches on the surface, can be also requested. Just specify this in advance so that the professional can bring a repair kit with products that match the colour of your leather piece.
Get an instant quote
Frequently Asked Questions
Q: Are the cleaners vetted?

A: Absolutely, we background-check all the experts for their skills and experience before proceeding with assigning any jobs to them.

Q: What is the duration of the service, on average?

A: On average, the cleaning of one leather couch should not take any longer than 45 min.

Q: Do you clean other kinds of upholstered furniture?

A: Yes, you may take advantage of our upholstery cleaning solutions, suitable for cleaning all sorts of fabrics.

Q: Can you repair leather items?

A: Well, the leather lounge cleaners can bring a repair kit that matches the shade and colour of your particular leather item, on request. Note, however, that the appearance of only small surface scratches will be improved after the leather repair treatment.
Meet our Fantastic Family