Concrete cleaning service in Sydney
Call in the professionals to get rid of built-up dirt, grime and ground-in dirt from all domestic and commercial concrete.
Flexible time slots, 7 days a week
Sustainable concrete cleaning method
Experienced local concrete cleaners
Cleaning large variety of concrete surfaces
Get a quote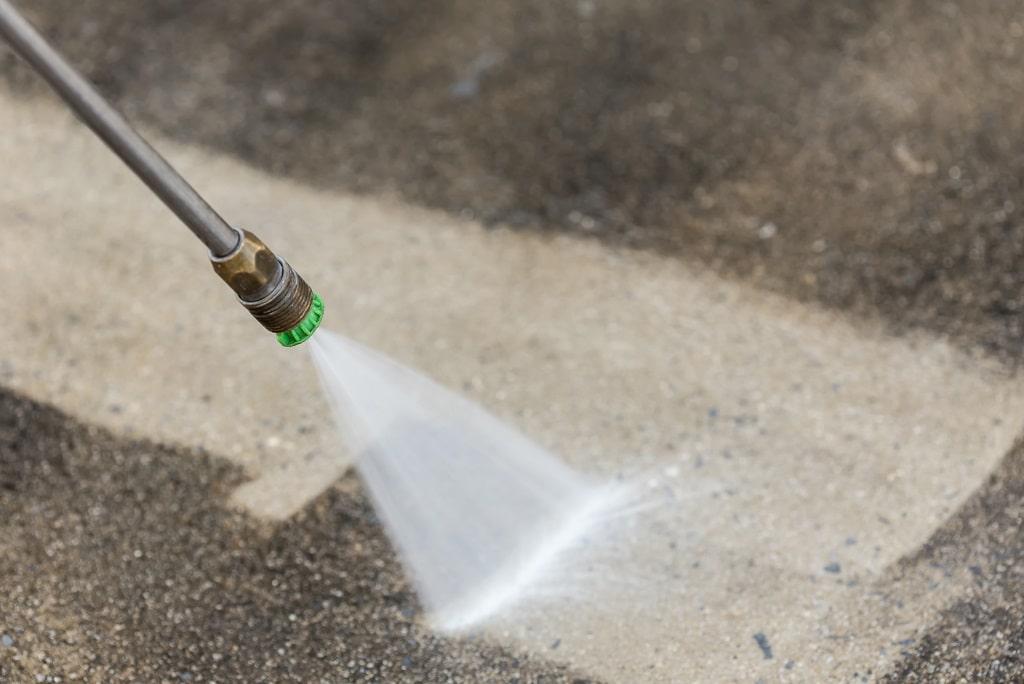 What are the benefits of using professional concrete cleaning services?
We often tend to neglect the condition of the pavement and the other concrete coverings surrounding our property. This is so, because any changes, such as staining and dirt on the driveway, parking lot or the curb, happen in an unnoticeable way. That's why it is hard to tell that the concrete covering needs a good clean before it becomes rather obvious.
In such cases, just sweeping or cleaning the concrete with the garden hose on your own will not lead to the desired expectations. Then, why not use professional concrete cleaning service to ensure your peace of mind and guaranteed satisfying results? By booking a concrete cleaning service, you will also benefit from:
Prolonging the life of the concrete surfaces on your property
Improving the presentable curb appeal of your home or business
Increasing the value of your property
Get an instant quote
Why is Fantastic Cleaners the best choice for your concrete cleaning needs in Sydney?
Fantastic Cleaners many years of experience in providing various kinds of cleaning services to the community in Sydney. Concrete cleaning is among many other exterior cleaning services, which we've been specialising in for a decade. That is why, we are confident in our expertise and the quality of the concrete cleaning service we offer. Some other conveniences that we can provide you with are:
Weekend bookings available at no additional charge
User-friendly online booking system
Eco-friendly jet washing concrete cleaning method
Experienced local professionals
Competitive and transparent rates
Exclusive benefits and discounts available for Fantastic Club members
Possibility to get a better deal by booking two or more of our cleaning services at once
You can use our concrete cleaning service for any concrete surfaces and other outdoor cleaning needs, such as patio, facade or deck cleaning.
Get an instant quote
How is the concrete cleaning service in Sydney performed?
Since we use only pressured water with our concrete cleaning method, you don't need to choose between sustainability and quality. The only thing you need to provide to the cleaning expert is access to water and electricity, needed for the jet washing system and the pro will take it from there on.
The first thing, which the cleaning technician will do, is to carefully inspect the concrete surface for visibly stained sections. These could be mould formations, salt deposits, mildew, acrylic paints, accumulated dust or general grime.
Then, the specialist will begin the concrete cleaning process. Since the water pressure can be adjusted, he will increase it for every stained section and reduce it for any area that might require a more gentle approach, such as those, close to flower beds or windows, for example.
At the end of the concrete cleaning process, you will be able to see the difference between before and after the cleaning, and will surely be satisfied with your decision to make a booking.
Note: Please, keep in mind that a well-working drainage system is necessary to properly complete the concrete cleaning procedure.
Get an instant quote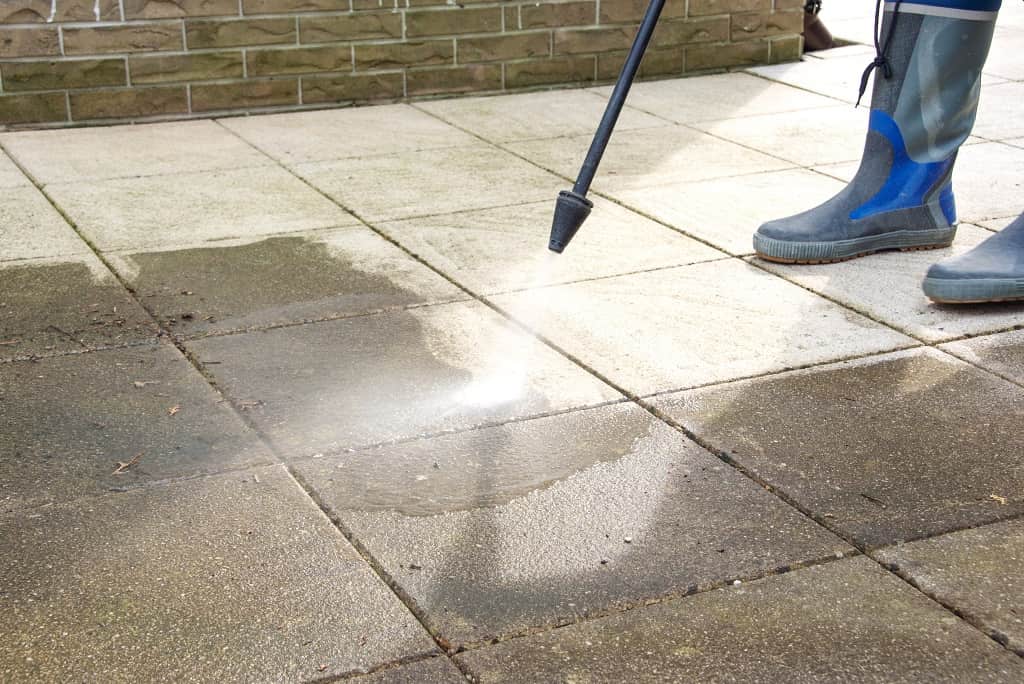 Frequently Asked Questions
Q: What's the cost of the concrete cleaning service?

A: It is charged per sq.m., so it will depend on the size of your concrete space.

Q: What if I need to reschedule my booking?

A: Not a problem. Just let us know 48 hours prior to the day of the booking and we will schedule a new session for you.

Q: Can you clean the parking lot in front of my retail business?

A: Yes. The pressure washing concrete cleaning will surely make a difference, but have in mind that, say, engine oil spillages are hard to be cleaned with water only.

Q: What if mould has started to form? Can you clean it?

A: Yes. We can clean mould formations from concrete.