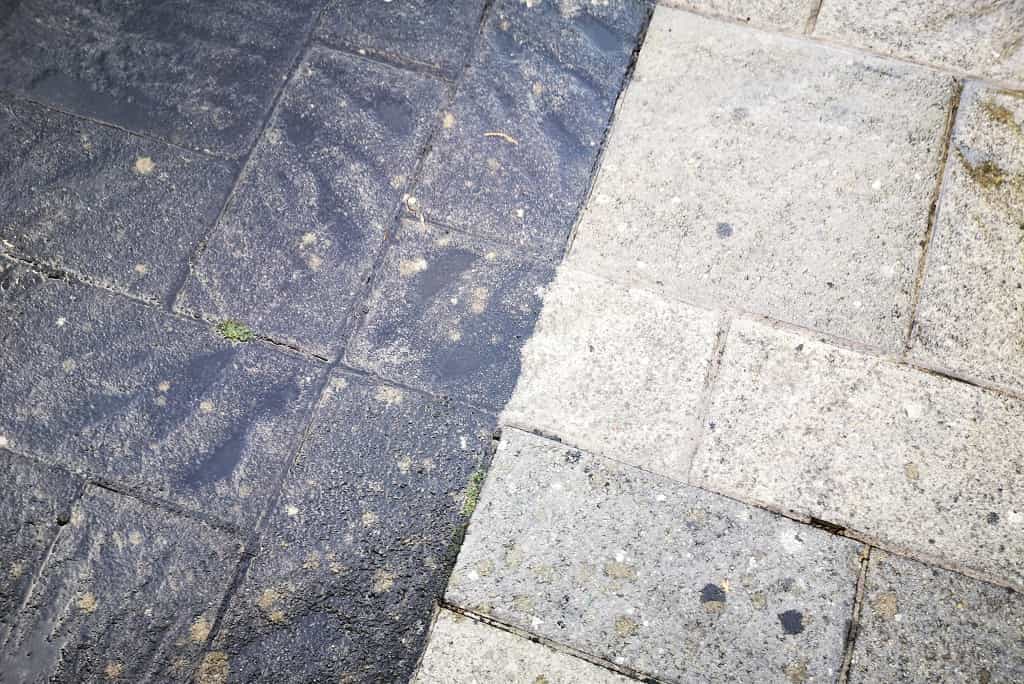 Patio cleaning in Sydney for superb outdoor areas
Do you need professional washing and refreshing of your home or business property's external area? If so, count on Fantastic Cleaners! The technicians we work with can pressure wash stained, neglected and dirty patios with high-standard results. They use safe, but at the same time, efficient tools and equipment.
We can remove the grime and contaminants that have spoiled the appearance of your premises saving you time and effort. Get in touch with us for patio cleaning in Sydney. Your residential and commercial property will look much better.
Get an instant quote
Why go for professional patio cleaning in Sydney?
You may indeed have some success with the cleaning of your outdoor paved and tiled areas using homemade products. Yet, the results will not always be as expected. Using vinegar or baking soda diluted in water is useful to some extent. However, keep in mind that hardened and old stains and pollutants won't be removed that easily.
If you decide to opt for using our patio cleaning services in Sydney, you will get:
Efficient removal of dust build-up, mildew, mould, moss, algae, small weeds, chemical stains and other pollutants;
Regularly pressure-washed patios are protected from structural damage and permanent staining;
The use of eco-friendly equipment and techniques: high-pressure washers and water;
Applying industry-standard methods for patio cleaning, which leave no scratches or smears on the surfaces;
We have a high rate of success in pressure washing all kinds of patios and paved areas.
The cleaners can sanitise external tiled, concrete, natural stone, granite, terracotta patios. Patio cleaning is certainly something you better not skip, as this can create many potentially hazardous situations. Your tiled, brick, concrete and other kinds of patios will become slippery over time if neglected for a long time.
Get an instant quote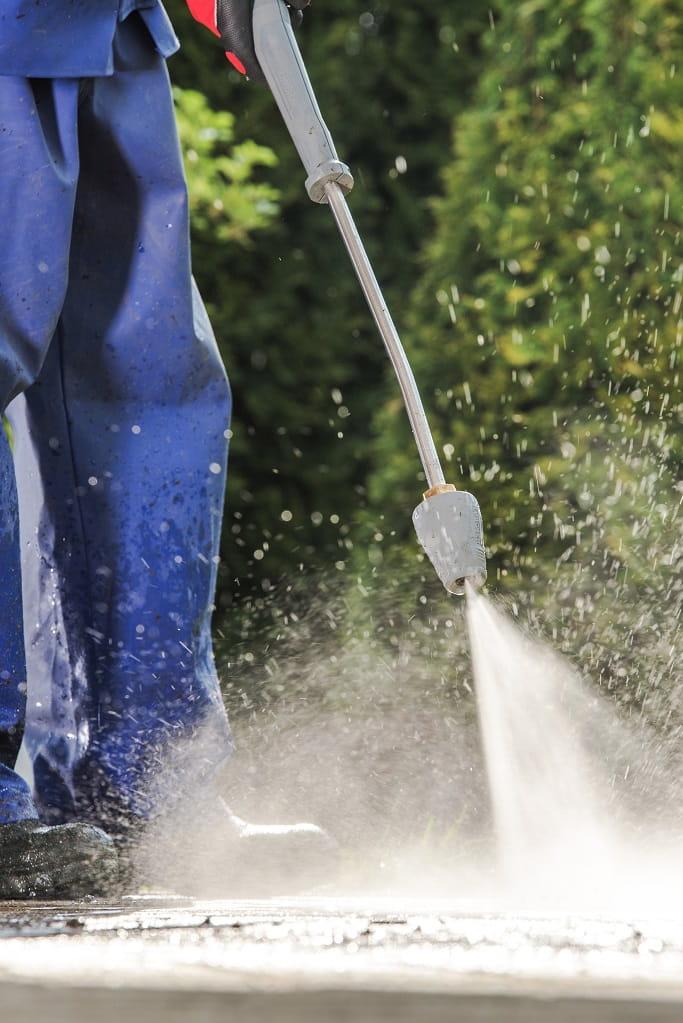 How do we carry out the patio cleaning?
The cleaner will inspect the areas before they start to work and sweep it well. They will use a high-quality and powerful pressure machine to ensure the removal of all dirt particles and stains. The service starts after all the furniture and items that may obstruct the work are removed.
We need:
Outside tap and access to running water
Access to electricity
Suitable drainage
The cleaning equipment uses cold water and very high pressure (750 to 2000 psi), which helps remove paint stains, dust, mud, mould and many other contaminants. In addition, the cleaning technician works with great attention to detail, in order to deliver a high-standard service with your satisfaction guaranteed. Your patio will be spotless after we take care of it as an end result.
Get an instant quote
Frequently Asked Questions
Q: What is the price of your patio cleaning services?

A: It depends on the size of the area that needs to be pressure-washed. Please, measure the area so that we can give you a preliminary estimate.

Q: How do I know if my quoted price will be the one I will pay?

A: We can give you an approximate quote. The end price depends on other factors, such as the condition of the patio or driveway.

Q: Is pressure washing effective for all kinds of patios?

A: It is the most efficient method for cleaning exterior hard surfaces. When done regularly, it also prevents structural damage and thus, prolongs the life of your outdoor paved surfaces.

Q: How often do I need to clean my patio?

A: We recommend that you invest in deep cleaning your patio at least once per year. This will keep your outdoor area protected from damage, associated with its exposure to the elements, especially if you have porous surfaces made of concrete that have not been sealed.
Meet our Fantastic Family