Premium commercial kitchen cleaning services in Sydney
Spotless results beyond satisfaction
Fully insured, certified cleaning professionals
Industry-set methods and advanced cleaning products
7-days-a-week availability
Get a quote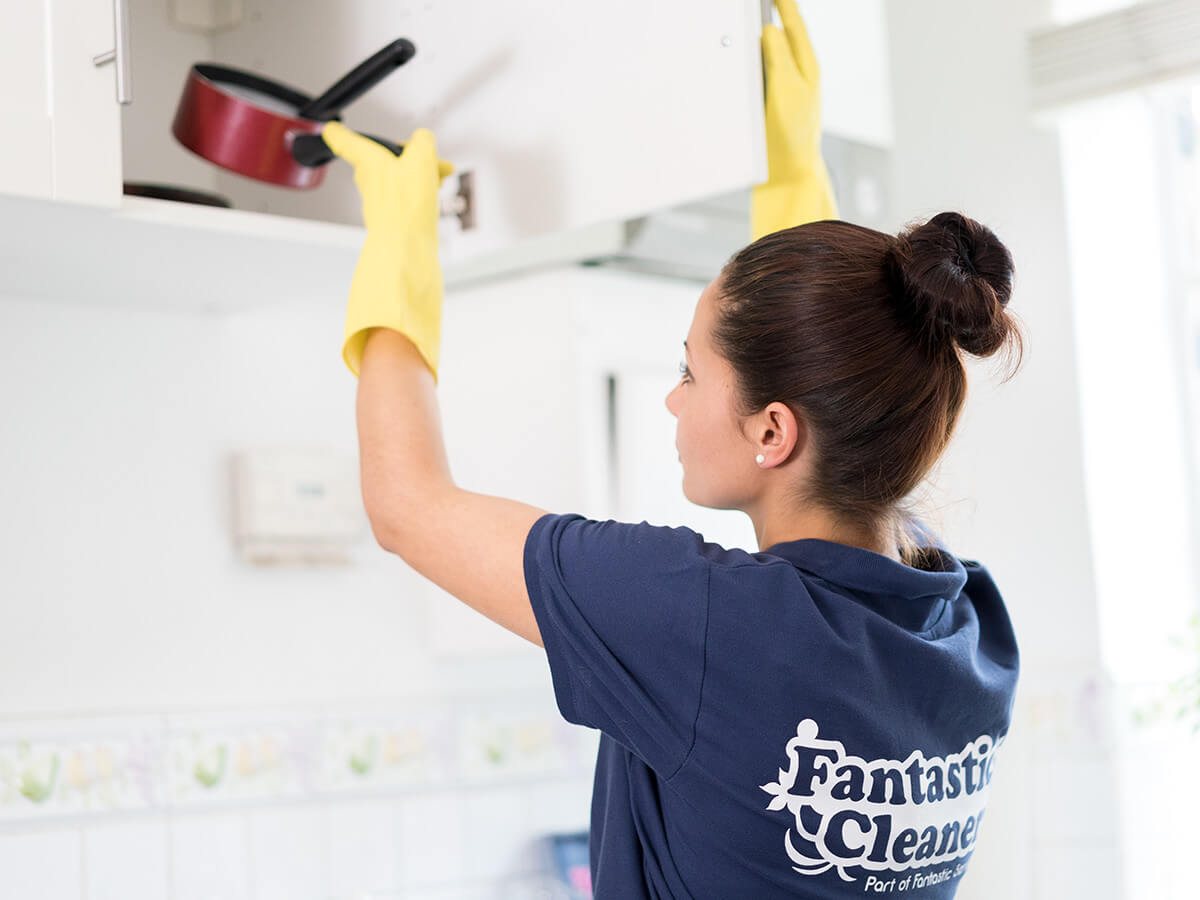 Why opt for commercial kitchen cleaning services in Sydney
A significant part of the success in the foodservice industry comes from maintaining top hygiene standards at your food establishment. In a busy working environment, however, this is hard to be achieved at all times. On the other hand, it is important to maintain a clean and well-sanitised industrial kitchen for a number of reasons, such as meeting the requirements of regular food safety inspections; keeping a healthy and safe working environment; providing safe food to your customers; prolonging the lifespan of the kitchen equipment; preventing fire hazards and pest invasions, just to name a few.
We know you take your restaurant or diner's kitchen cleaning seriously and follow strict cleaning procedures every day, but we also know how time-consuming industrial kitchen cleaning can be. Especially if we're talking about detailed, deep cleaning, which requires some special cleaning equipment and professional skills.
That is why the use of a professional commercial kitchen cleaning service can be very helpful in saving you precious time while giving you peace of mind that everything is done just right. Be it a one-off service before your upcoming inspection or - even better - a regular cleaning maintenance service, you get all the benefits of a good, deep clean, minus the effort and the time.
The professional commercial kitchen cleaning is suitable for restaurants, takeaway services, office kitchens, diners, coffee shops, fast-food chains and more!
Get an instant quote
Why Fantastic Cleaners in Sydney can be the right commercial kitchen cleaning assistant for you
The Fantastic Cleaners company has a long history of providing the area of Sydney with various cleaning services, including commercial kitchen cleaning. We care for our customers' satisfaction and strive to provide efficient services in a simple and convenient way. The local specialists we rely on work with diligence and expertise and aim to deliver impeccable cleaning services in a timely manner. So, when booking a commercial kitchen cleaning service with Fantastic Cleaners, you can count on:
Flexible booking slots, even out of your operational hours if needed;
Teams of qualified, experienced cleaners;
Full range of industry-grade equipment and professional deep cleaning products;
Fire hazard prevention;
Efficient degreasing techniques for the grease filter, extractor fan, canopy and all the kitchen equipment;
Professional sanitising and elimination of pest risks, cross-contamination hazards and issues with harmful bacteria;
Simple and easy-to-use online booking system;
Competitive rates and option for even better deals, when booking an additional service with your commercial kitchen cleaning;
Helpful customer support, at a touch of a button.
Get an instant quote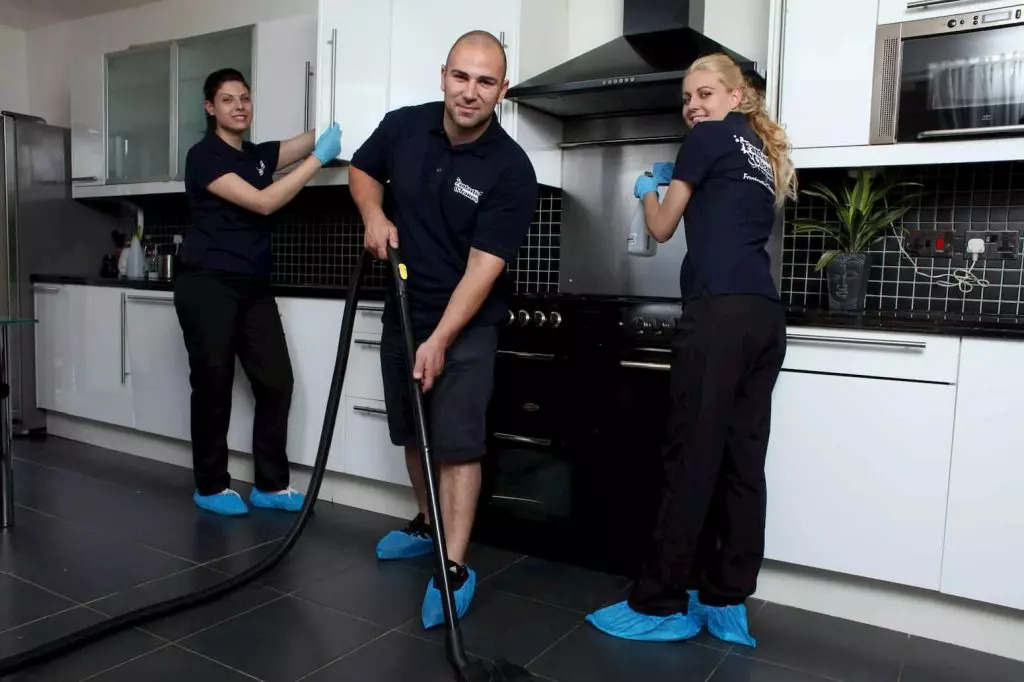 How does the commercial kitchen cleaning process in Sydney go?
The team of cleaning experts will arrive fully equipped and ready to get down to work. Please, feel free to share with the pros your list of priority cleaning tasks and they will follow it strictly. If you don't have special requirements, your professional cleaners will address all of the following tasks:
Cleaning the ceiling and walls from the piled-up dust and grime, as well as the kitchen windows on the inside;
Degreasing all appliances, which accumulate grease - the extractor hood, vents, canopy, gas hobs, grills and barbeque;
Cleaning, polishing and sanitising of all kitchen devices - mixers, cutters, blenders, microwaves, freezers, refrigerators and storage cabinets;
Deep cleaning of all stoves, stove tops, ovens, splashbacks and cookware;
Cleaning and sanitising of all work surfaces - countertops, racks, preparation tables, cupboards, shelves, tiled surfaces, sinks and taps;
Floor cleaning - mopping and disinfecting of all kitchen floor areas.
All of the above tasks will be performed using industry-grade equipment, highly effective and eco-friendly detergents and cleaning supplies.
Get an instant quote
Frequently Asked Questions
Q: How soon after the cleaning can I use my kitchen?

A: Your kitchen, as well as all the utensils and appliances will be ready for immediate use after the cleaning service.

Q: I have a stone floor in my diner kitchen. What can you do to clean it?

A: As part of the commercial kitchen cleaning service, your floor will be moped and sanitised. If you would like to receive a deeper floor cleaning, however, we recommend that you book our separate hard floor cleaning service, which is performed with special equipment. You will even get a better deal if you decide to book both services at once.

Q: My food place is a really small takeaway. Can I use your service?

A: Absolutely! We serve any kind of food establishments, regardless of their size.

Q: What is your coverage?

A: We serve commercial customers in the entire Sydney area.