Rapid response service for carpet water damage in Perth
Weekend and public holiday appointments available
Professional remediation of carpet water damage
Minimise secondary damage after flooding
Service includes assessment, treatment and aftercare advice
Get a quote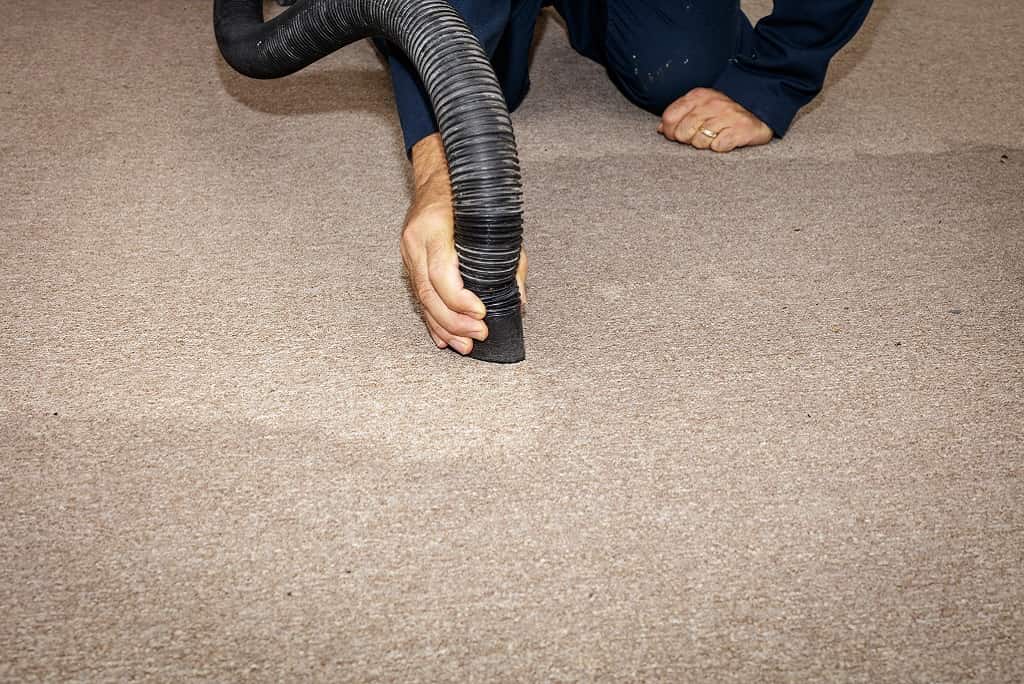 Act fast on carpet water damage in Perth
Why your carpet got saturated really doesn't matter that much? What does matter is getting it dry and cleaned as quickly as possible?
If the floor is soaked your whole property is at risk. Water will seep through carpets and underlay into subfloors, given time it will wick up walls. And while the carpet is wet, humidity levels in your whole property will be raised. This opens the door to secondary damage from damp, moulds and mildew. The faster you act, the greater your chance of avoiding long term problems.
Get an instant quote
The benefits of calling in specialists for water damage carpet cleaning
If you've had any significant degree of flooding, trying to keep costs down by dealing with the problem yourself could cost you dear in the long run. Hand the problem over to professionals and you'll benefit from not just their expertise but also from the use of equipment and tools that you're unlikely to have yourself.
dealing with carpet water damage in Perth, such as the people Fantastic Cleaners will send to you will offer their services seven days a week. Because speed matters they'll get to you just as quickly as they can and they'll bring equipment to assess the damage, monitors to allow them to gauge the effects of treatment and of course the tools required to dry out your property, things like industrial strength water extraction machines, powerful air blowers and high capacity dehumidifiers.
Get an instant quote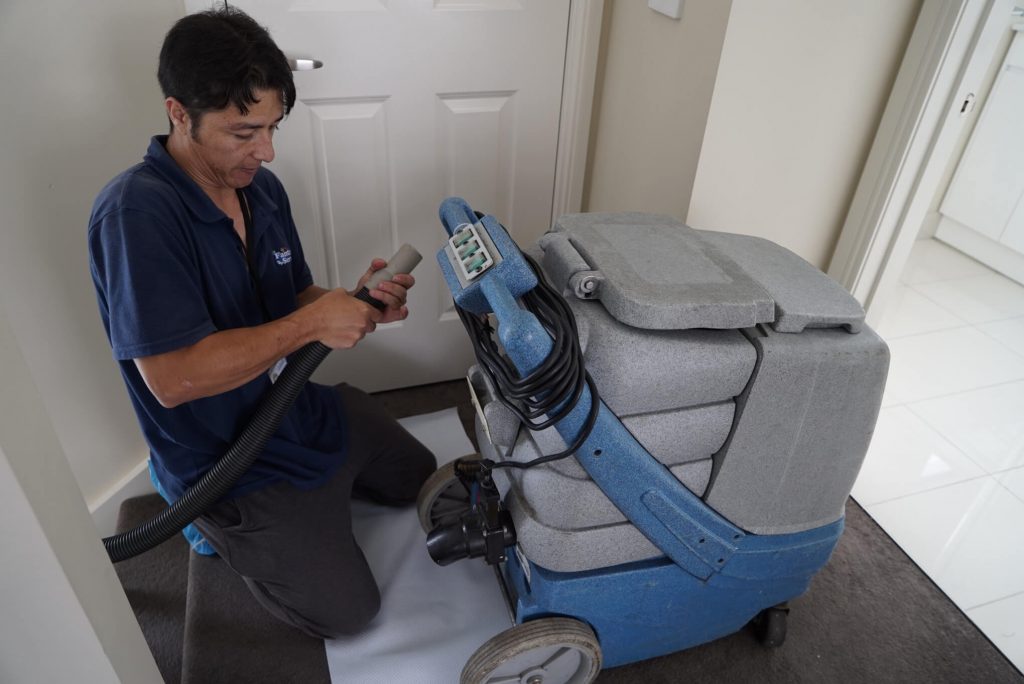 Well planned interventions to minimise carpet water damage in Perth
The first stage of your water damage carpet cleaning in Perth will be a thorough assessment of the extent of the problem. This will include using instruments to measure just how saturated the carpet, underlay and subfloor is and checking to determine if water has started to wick up walls. Once a clear assessment has been made the treatment phase will begin.
Standing water is removed from rugs using a combination of vacuum extraction and pressure treatment. If required, carpets and underlay are lifted to allow the subfloor to dry. High-strength air blowers are used to speed drying and dehumidifiers are placed to capture water in the air and start to get those humidity levels down.
Relaying the underlay and carpets is included in the cost of your treatment but of course, this cannot be done until the subfloor is fully dry. The carpet will then be professionally cleaned to destroy any mould spores that may have become active in the damp conditions and to remove any lingering odours.
When the work is complete you'll receive a full report on everything that's been done. If necessary you'll also be informed about possible secondary damage to look out for and advised on what you should do if you spot anything worrying in the next few weeks.
Get an instant quote
Frequently Asked Questions
Q: How is the cost of carpet water damage treatment calculated?

A: Several factors come into play. This includes the time spent on the work and also use of equipment such as dehumidifiers which may need to be in place for several days. You'll get an individualised quotation once the situation is assessed.

Q: Can I get a same-day service?

A: Subject to availability of cleaners and equipment yes. Carpet water damage is always an emergency and the professionals will get to you as quickly as they can.

Q: Can you promise to save my carpet?

A: Sadly not. Your team will do everything they can to restore carpets to usable condition, but if for instance you've been away and discovered the damage some days after the flooding, saving a carpet may not be practical or cost-effective.

Q: How long will the treatment take?

A: When it's simply a case of drying out the carpet and the fabric of the building is unaffected it might just take a few hours. On other occasions, the carpet has to be lifted and dehumidifiers left in place for some time. Your professionals will give you a clear indication of how long it will take to put things right once they've made a thorough assessment.
Q: Can I book other cleaning alongside my carpet water damage cleaning?

A: Certainly. Fantastic Cleaners offers a wide range of cleaning services so if there's anything else that needs cleaning either as the carpet work is done or shortly after just say.