Blinds cleaning services in Perth by local professionals
Let the experienced Perth cleaning technicians help you transform your dusty blinds!
Done by experienced cleaning specialists
Industry-grade cleaning equipment, tools and products
Can be booked for almost any type of blinds, fly screens or shutters out there
Fast and easy online blocking system for your convenience
Get a quote

More about our blinds cleaning services in Perth
When we, at Fantastic Cleaners, decided to develop a blind cleaning service, we had one thought in mind - to create a service that can be booked for any type of blinds, so all of our clients can have a solution that they can count on. It's really simple - you have Venetian blinds in your living rooms? We can clean them. How about slimline blinds? Consider their makeover completed
Of course, we have to note that if you aren't 100% sure that our service is suitable for the sort of blinds that you have, you can always contact us, share with us more details, and we'll tell you if we can clean the blinds or not.
You are probably wondering how we manage to perform such a well-rounded service? Well, all of this is thanks to the devotion of the trained and explained cleaning professionals we work with, their industry-grade tools and equipment, and our Fantastic guidance.
Get an instant quote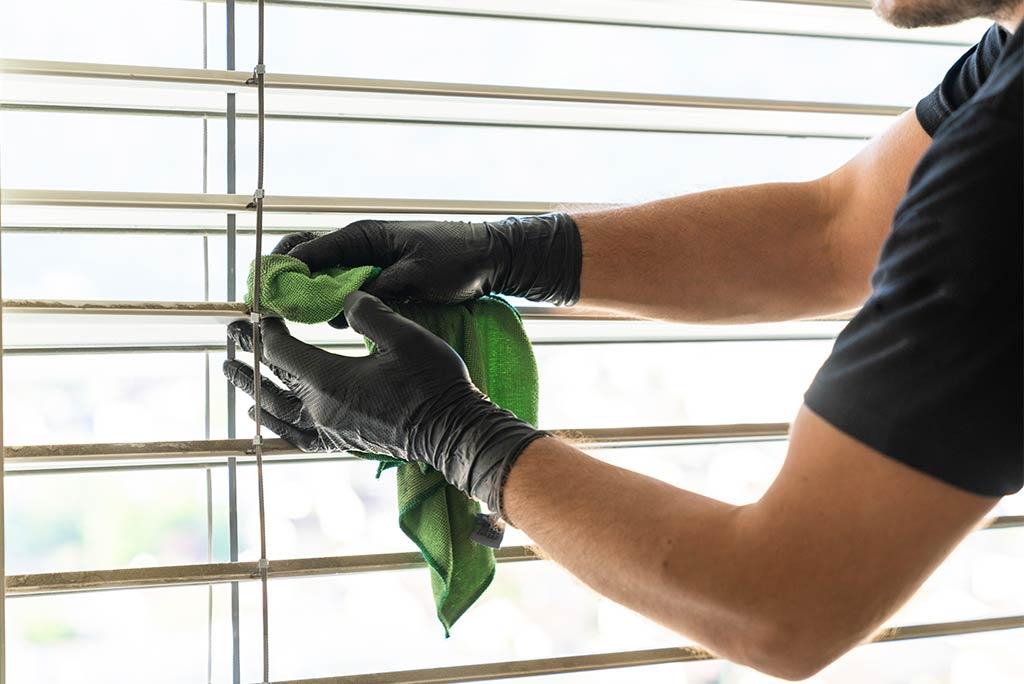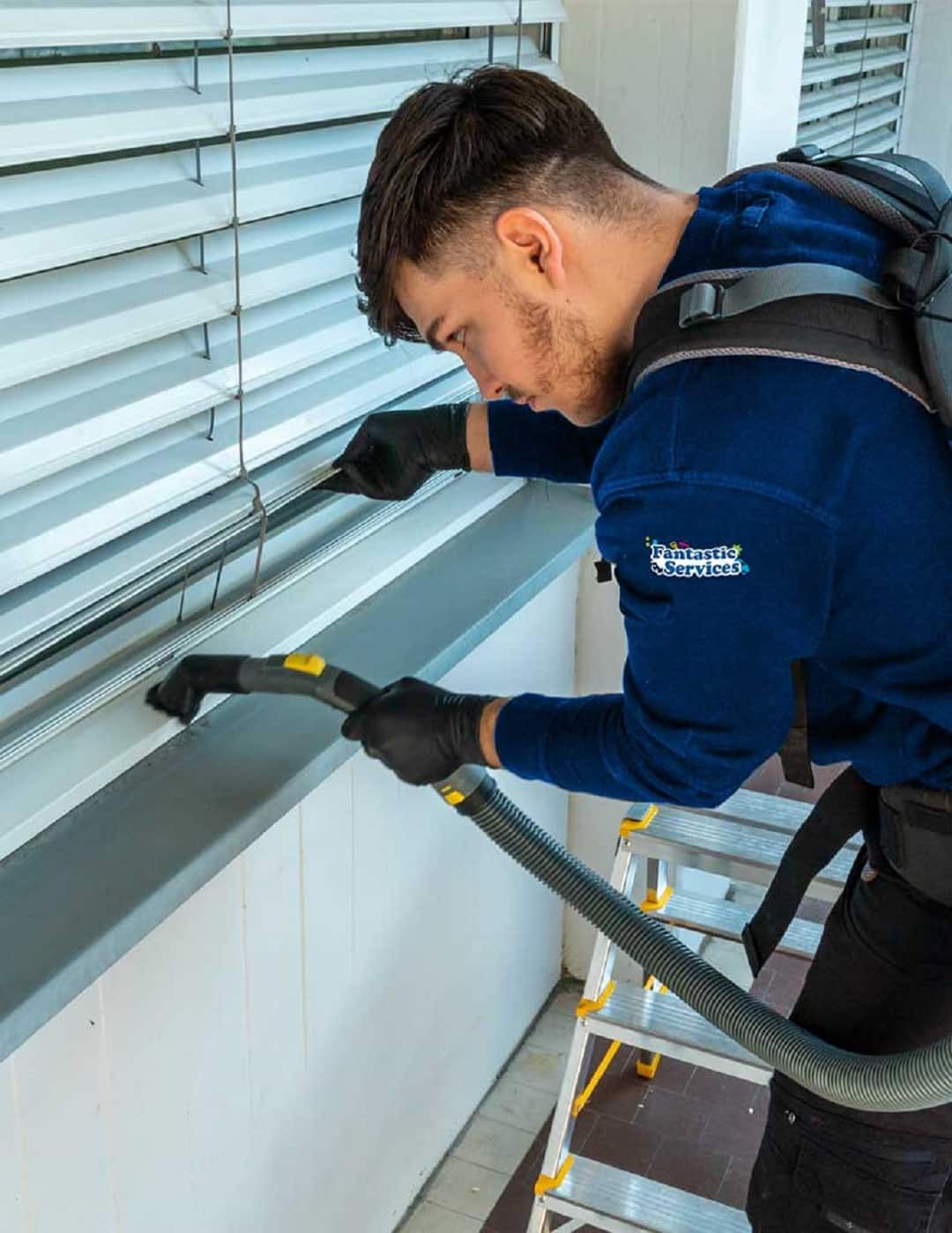 Why choose Fantastic Cleaners' blinds cleaning services in Perth
The service is very affordable
Want your blinds looking good all of the time? Don't feel like burning a hole in your pocket? Then, pick our blinds cleaning services for your needs! They are that budget-friendly!
Can be booked for any type of blinds
Our blinds cleaning services in Perth are suitable for basically any type of window covering that you might have, including the following options: Venetian blinds, roller blinds, roman blinds, timber blinds, slimline blinds, holland blinds, Austrian blinds and SunScreen blinds
Done by professional cleaning technicians
You can rest assured that your home is safe in our hands. The professionals we work with are trained, vetted, experienced, vetted, insured and background checked. The only thing that you can expect from these folk is true professionalism in every aspect.
Our blinds cleaning service is easy to schedule
We all know how tedious waiting on a phone is and trying to give your credit card number to a sales agent. Well, now you don't have to. We, at Fantastic Cleaners, have an online booking system that you can use for that, which will make the whole service organisation easy as a piece of cake!
Get an instant quote
The blinds cleaning service in more detail
On the day of your appointment, a fully equipped cleaning expert will arrive at your address, ready for action. They will first inspect and determine the exact type of blinds you need cleaning, in order to choose the right method and detergents.
Your Venitian blinds will be dusted and wiped perfectly to remove all the sticky accumulated grime. Blinds made of fabric will be vacuumed thorough and any light stains will be treated on the spot.
As easy as the job sounds, to the extent that you might feel like doing it yourself, we can only advise you to leave the task to the professionals, in order to save your free time for something much more important that you can or need to do. Last but not least, cleaning the individual panels of your Venitian blinds requires not only quite a bit of effort but also attention to detail if you don't want to end up with somewhat polished blinds that show visible "wipe' marks.
Frequently Asked Questions
Q: I have Venitian blinds in my living room. Can I book your services?

A: Yes, of course, you can! Our blinds cleaning services in Perth can be booked for almost any type of window coverings on the market, which includes Venetian blinds.

Q: Do I need to remove the blinds for the cleaning service?

A: No, you don't have to. Your appointed cleaning technician will perform the service, while the blinds are still attached to the windows.

Q: Can I book the service for a Sunday?

A: Yes, you can. We, at Fantastic Cleaners, perform our blinds cleaning services both on Saturday and Sunday, so you have the option to book the services for a time that is most suitable to fit in with your busy schedule.

Q: Do I need to prepare for the service?

A: You don't have to do anything before the actual service - we will take care of everything!