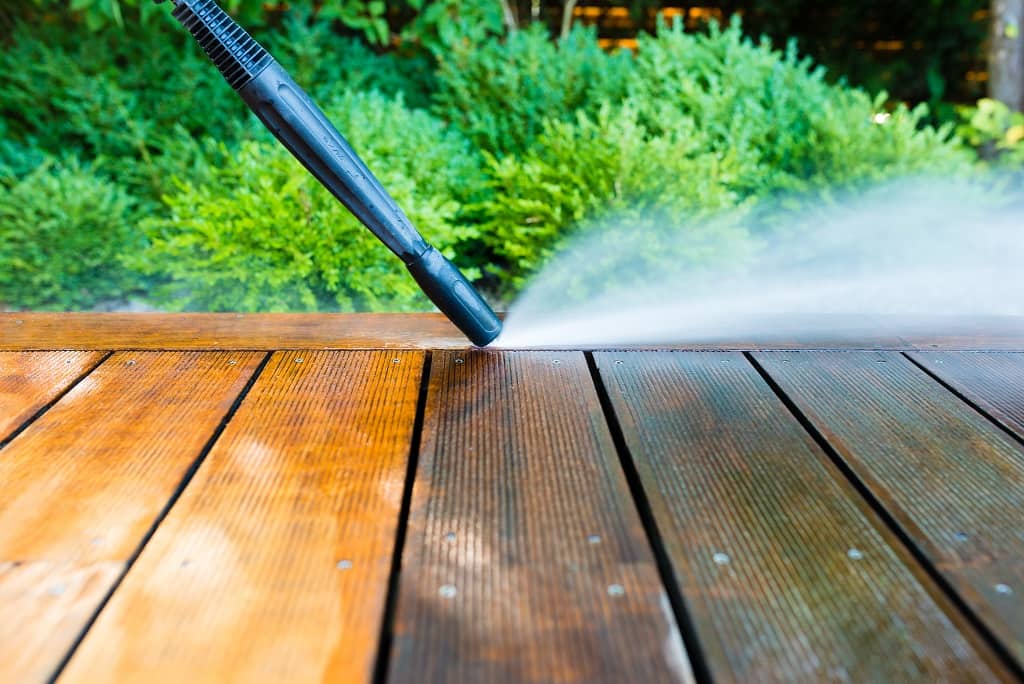 The importance of deck cleaning in Perth
The most obvious reason for cleaning is to maintain hygiene and you'll certainly want your decks to be germ-free. Outdoor areas, especially if they are shaded or damp, can also become breeding grounds for mosquitoes and other insects, deep cleaning will destroy both adults and larvae. Oil, chemicals and anything else spilt on the deck can stain surfaces and a messy or dirty deck will detract from the appearance of your home. Moulds, mildew and moss can also grow on decks, these can erode the surface, and when wet may be slippery, making the deck potentially hazardous. For all of these reasons, it's important to make deck cleaning in Perth part of your routine property maintenance.
Get an instant quote
Save time by booking deck pressure washing.
Scrubbing a deck down with a mop or brush takes time, something that most of us don't have enough of. There's also a risk of scratching hard surfaces, and when you use detergents you have to make sure that runoff water won't harm plants or local wildlife. A much better option is to pressure wash the deck. Since the power of pressurised water is sufficient to lift anything adhering to the deck surfaces and destroy germs and insects there's no need for harmful chemical cleaning products. Pressure washing also eliminates scrubbing so there's no risk of scratching.
Contact Fantastic Cleaners in Perth to book affordable and convenient pressure wash deck cleaning services. You'll pay a clearly stated price for the work which is completed using an industrial-strength pressure cleaner, more powerful than anything you're likely to invest in for domestic use.
Deck cleaning is available seven days a week and is a quick and efficient method of removing dirt and germs. This service can even be booked over public holidays, which is handy if you want to arrange exterior cleaning at a commercial property outside of working hours.
Get an instant quote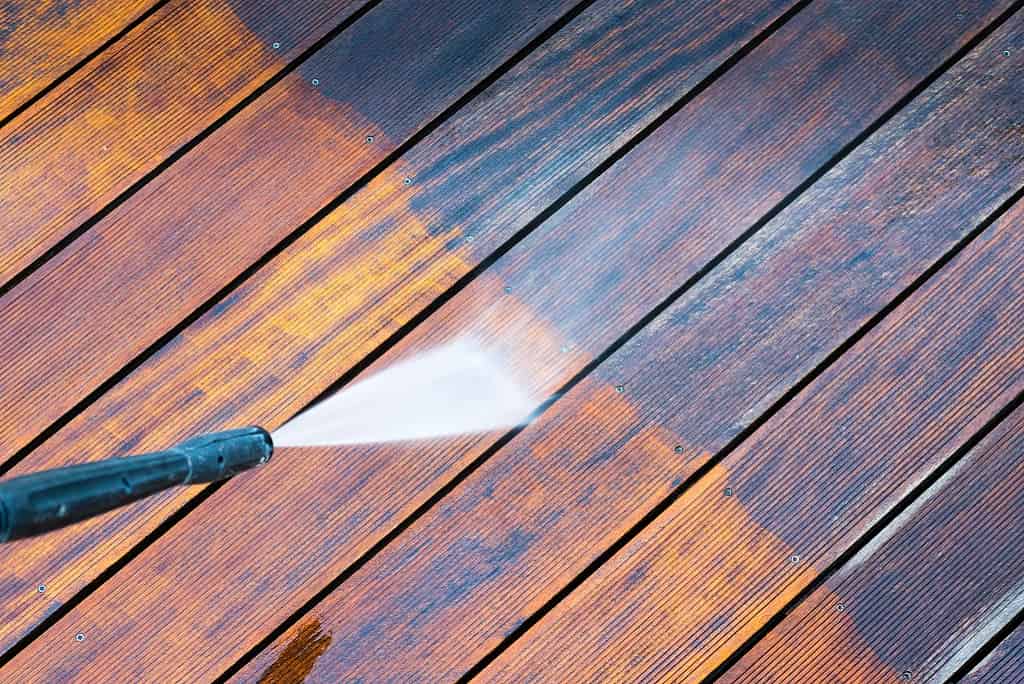 How deck cleaning services are delivered
When your cleaner arrives they'll inspect the deck to confirm that it's in basically sound condition and is suitable for pressure washing. They'll also make a note of any problem areas that will require extra attention. Furniture that might be damaged by the water jet is moved, then your cleaner connects the pressure washer to a suitable outside tap and electricity supply and completes the work. You'll be surprised how quickly the job is done and we're sure you'll also be impressed at how good your deck looks when the cleaner has finished.
Get an instant quote
Frequently asked questions about deck cleaning in Perth
Q: How is my quote calculated?

A: The rate for deck cleaning in Perth is based on the area of the deck, calculated in square metres. Work this out by multiplying the width by the length. The price is inclusive of equipment use and labour.

Q: What sort of decks can be pressure washed?

A: Most decks that are in sound condition and which drain away from the house can be pressure washed. Pressure washing is suitable for wooden, composite, concrete or paved surfaces. Tiled decks may be better treated using our tile and grout cleaning service. Ask for more advice on this if you're unsure which option to book.

Q: Can I combine deck washing with other services?

A: Certainly. In fact, if you have other external surfaces that are suitable for pressure washing it will be more cost-efficient to get the cleaner to do everything in a single appointment. Consider pressure washing for walls, water tanks, garden paths, fences and awnings.

Q: What happens if the deck is damaged during the service?

A: This shouldn't happen as the cleaner will assess the deck before starting work and will not pressure clean decks that are in poor condition and which might not be strong enough to withstand the power of the water jets. However, just so you know, your service is fully insured, so you are covered against the remote possibility of accidental damage.
Meet our Fantastic Family