Professional standards on commercial kitchen cleaning in Perth
Specialist deep cleaning for commercial kitchens
Service includes filter, canopy and ductwork cleaning
Free your staff to concentrate on their primary tasks
Seven-day services and out of working hours availability
Get a quote

Commercial kitchen cleaning in Perth is vital for hygiene and safety
Even in a busy restaurant or hotel, staying on top of the day to day cleaning is likely to be part of your staff's routine. Wiping down food prep areas, cleaning sinks and mopping the floor probably happens at the end of every service.
But what about the places you don't see? When was the last time the ductwork was inspected, filters cleaned or changed, or the insides of every appliance deeply cleaned? In a busy and successful workspace, it's easy to forget about invisible dirt. And that's a very good reason to book a dedicated cleaning service for periodic commercial kitchen cleaning in Perth.
Get an instant quote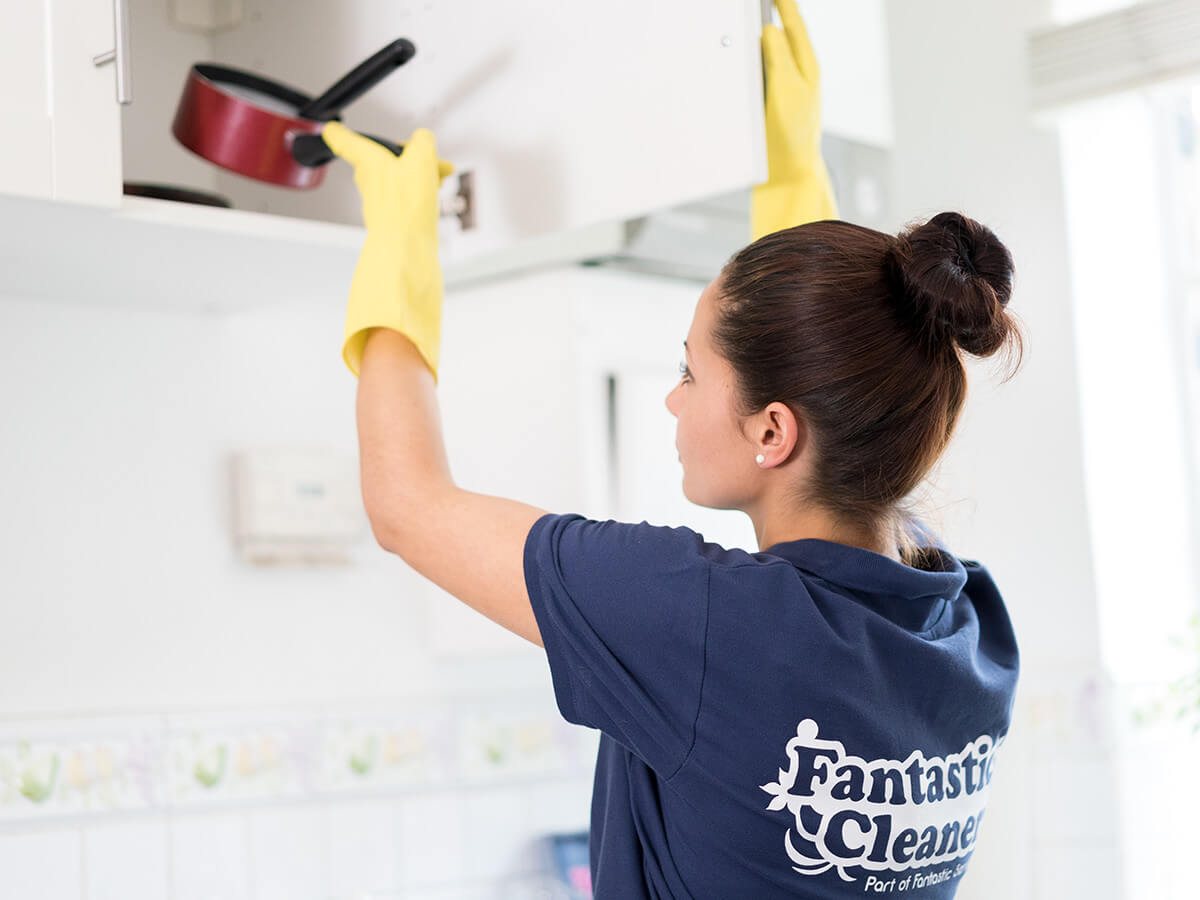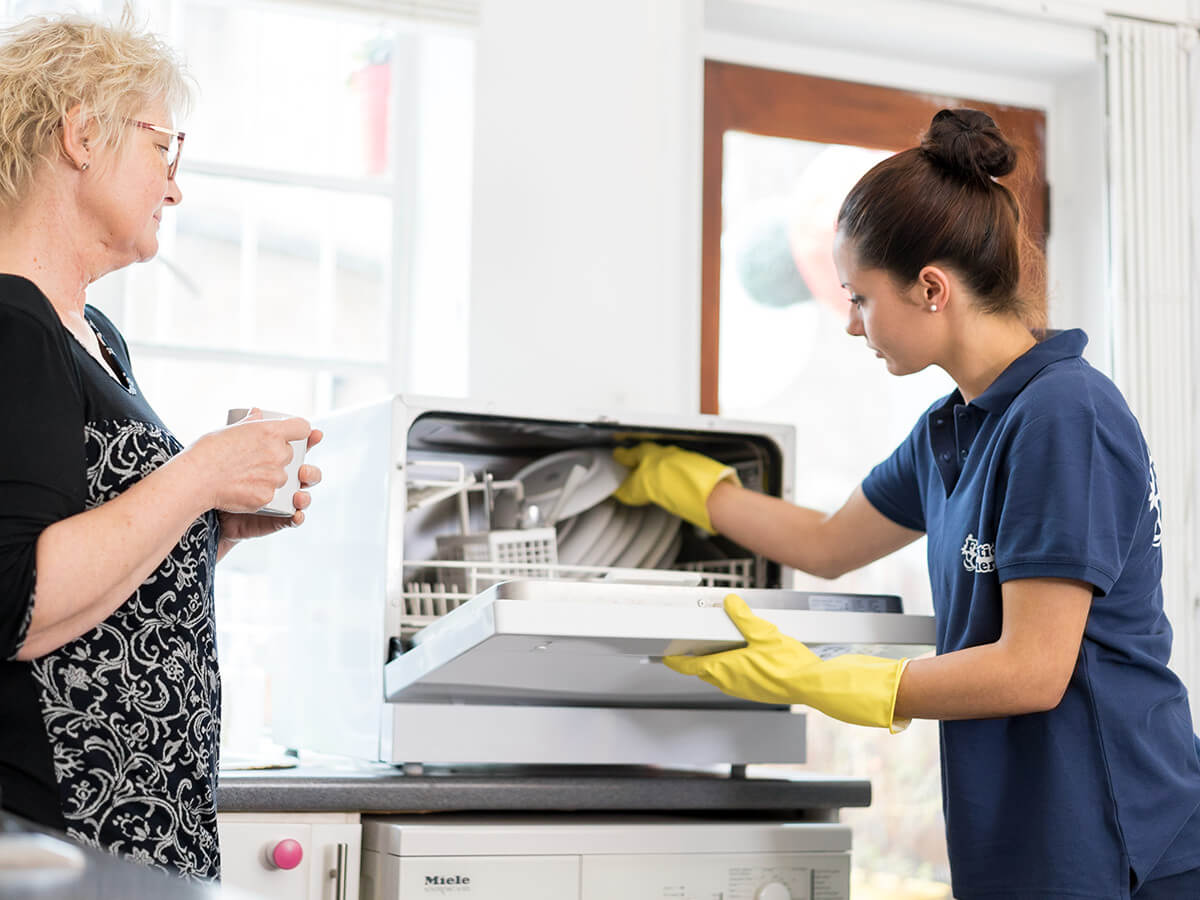 Why use professional cleaners for commercial kitchen cleaning?
Your food preparation team needs to focus on producing tasty food to delight your customers. Booking a professional commercial oven cleaner in Perth whose only job is to ensure that your kitchen and every appliance in it gleams will free up your chefs and ensure that every dish they produce is cooked in a sanitary environment.
You can be confident that your kitchen will be pristine and meet the standards required of even the most exacting of hygiene inspectors. A clean kitchen is a safe kitchen too. Grease that's allowed to build up can present a considerable fire risk.
Get an instant quote
What's included in a commercial kitchen cleaning service
Details will vary according to your needs but generally speaking dedicated cleaners working in a commercial kitchen will concentrate firstly on the tasks that require specialist tools and products. Manual scraping of exhaust ductwork and cleaning commercial range hoods and canopies, filters and extractor fans are good examples of this sort of work. Other jobs typically performed by commercial kitchen cleaners include:
Deep cleaning all kitchen appliances including ovens and hobs inside and out
Cleaning and disinfecting all work surfaces and food preparation areas
Splashback, sink and draining board cleaning and sanitising
Cleaning behind and beneath appliances
Cleaning larders or food storage areas
Cleaning walls, ceilings and vents
Fridge and freezer deep cleaning
Cleaning kitchen windows
Kitchen floor cleaning
Get an instant quote
Frequently asked questions about commercial kitchen cleaning in Perth
Q: When is commercial kitchen cleaning available?

A: We're very flexible about scheduling. If your kitchen is used seven days a week and you need your service completed early morning or late evening this can be arranged. In fact, just tell us when it is good for you and we'll work something out.

Q: Is this a one-off service or an ongoing one?

A: That's very much up to you. You're welcome to book an initial deep kitchen cleaning session as a one-off. Once this is done and you can see how good the kitchen looks you can choose to set up a regular schedule to keep it spotless.

Q: If I do opt for a regular service how often should I book it?

A: That depends on how busy your kitchen is, the type of food prepared in it and how much cleaning your own staff do. As a regular commercial customer, you'll have a dedicated service manager, so you can discuss your requirements and agree on a suitable timetable with them. And if you need an extra session added or want to amend a scheduled appointment you can arrange it with just a little notice.

Q: Can I set up my own check-list of jobs for the cleaners?

A: Indeed you can. There are certain jobs which we would recommend you include, specifically ductwork, hood and canopy cleaning as these are best done by professionals with the tools and products to make a good job of it. You can also request any other specific jobs you'd like to hand over to an expert cleaner or team.
Q: Is there any other cleaning Fantastic Cleaners can help with?

A: Yes. Fantastic Cleaners offers a range of services suited to commercial clients, including external window cleaning, carpet cleaning and upholstery cleaning. Tell us what you need and we'll tell you how we can help.