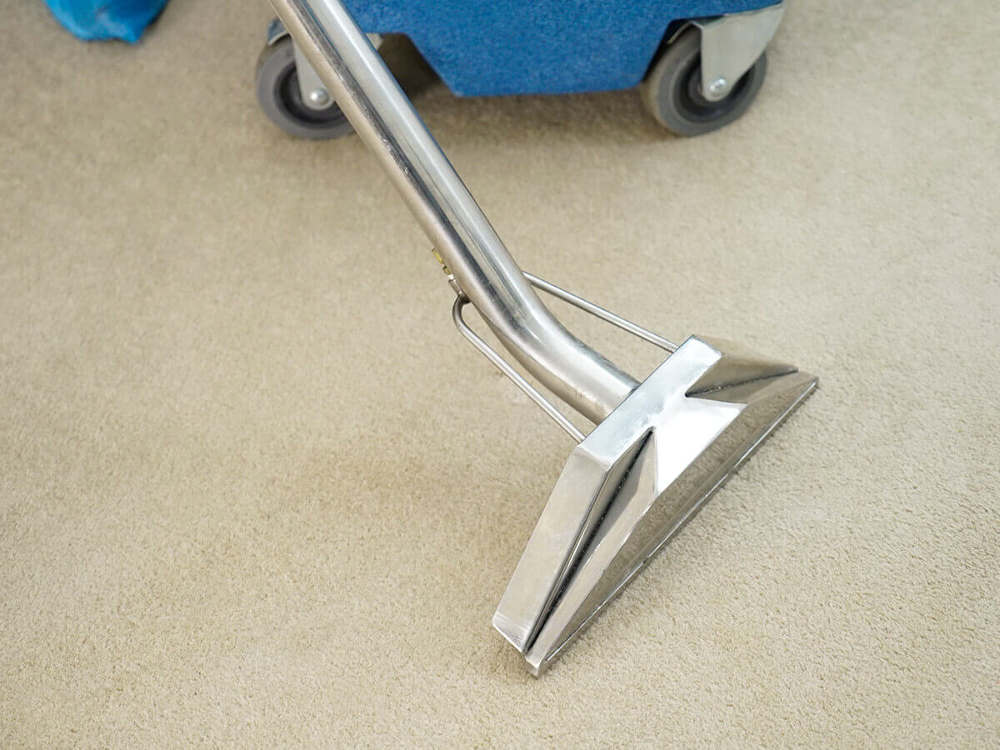 Take your office carpet cleaning in Perth to the next level
Regular vacuum cleaning will get rid of dust and surface dirt in carpets and it will keep down allergen levels but it won't help with accumulated dirt or destroy viruses, bacteria and other pathogens that can live in floor coverings. Your vacuum cleaner won't touch stains either.
If you want to care for your staff's health and maintain your carpets in the best possible condition for the longest possible time, it's best to supplement your regular office carpet cleaning in Perth with periodic steam cleaning treatments.
Get an instant quote
Getting the best results with commercial carpet cleaning
While steam cleaners are available for hire, you and your staff probably have more important things to do with your time than clean the carpets, and the results you're likely to get using a domestic carpet steam cleaner could well disappoint.
Call a professional cleaning company, for your commercial carpet cleaning in Perth and you can be confident that the work will be completed using industrial-grade equipment and high-quality cleaning products.
When you're looking for a reputable company, offering a fully insured service that's completed at a time that doesn't disrupt your working day you'll find that Fantastic Cleaners ticks all the boxes.
Get an instant quote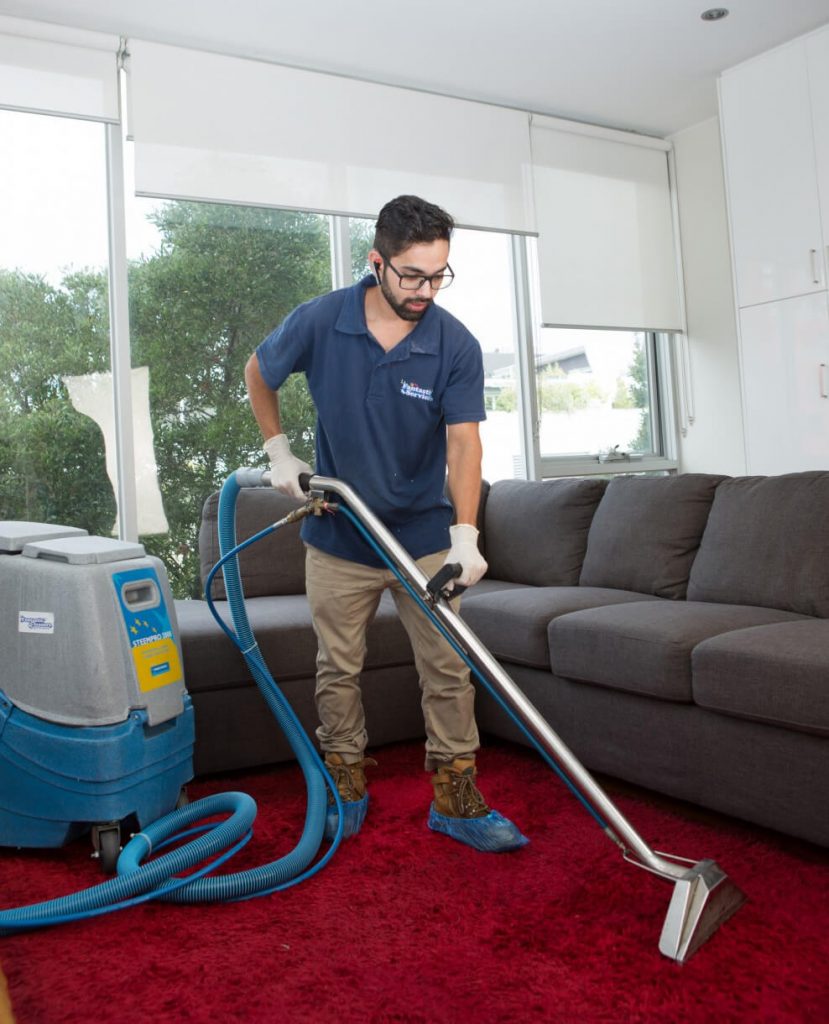 What to expect when your office carpet cleaner arrives
Your carpet cleaning service will be delivered in a series of steps. The cleaner will start by inspecting the piece noting any stains or problem areas. These are pretreated with a stain removal agent selected to be effective against the stain type and suitable for the composition of the carpet.
Next, the whole of the carpet is sprayed with a biodegradable pre-treatment designed to soften soiling and make it more easily extracted. Once this has had a little time to act steam is applied to the carpet and then moisture and dirt removed by suction.
If there is deeply settled dirt an additional stage of cleaning can be implemented, the carpet is gently scrubbed with a rotary action carpet cleaning machine which will allow the detergent to penetrate the fibres so that dirt is more effectively removed.
Once the carpet is cleaned a protective treatment to prevent future spills from causing stains can be applied. You'll be advised on how long the carpet will take to be fully dry, but it can, at need, be walked upon as soon as the treatment is finished.
Get an instant quote
Frequently asked questions about commercial carpet cleaning in Perth
Q: What happens if I'm unhappy with the service or if the cleaners damage the carpet?

A: If you're unhappy with your service please get in touch and we'll work with you to put things right. It's extremely rare for carpets to be damaged when correctly cleaned by professional technicians but if it should happen rest assured that your service is insured and you'll be fully compensated.

Q: Do you just clean carpets?

A: No. Fantastic Cleaners also delivers upholstery and leather cleaning and a range of other services including regular or one-off general commercial cleaning, window cleaning and much more besides. Book carpet cleaning as a stand-alone service, or save money and make your own life easier by getting Fantastic Cleaners to coordinate all your cleaning needs.

Q: What kind of commercial premises do you offer carpet cleaning for?

A: Any commercial premises with carpets! That's offices, restaurants, retail outlets, clubs, schools and any other business property. We also offer vacate carpet cleaning for landlords or letting agencies.

Q: How do I get a quote or book a service?

A: You can use our contact form or download the GoFantastic app and book all your services through your smartphone. However you get in touch you're assured of a prompt response from a team of friendly, well-informed and professional customer service assistants.
Q: How often should I get my carpet steam cleaned?

A: This does depend to some extent on footfall and the nature of your working environment. Carpets in the office area at a factory, car repair workshop or other more dirty workplace is likely to need more frequent cleaning than a quiet office in the upper-storeys of a dedicated commercial block. However, to maintain a good level of hygiene we recommend steam cleaning is done on at least a six-monthly basis.

Q: Do I need to move the furniture before the appointment?

A: Not really. We're sure you have better things to do with your time so we'll help out with that.