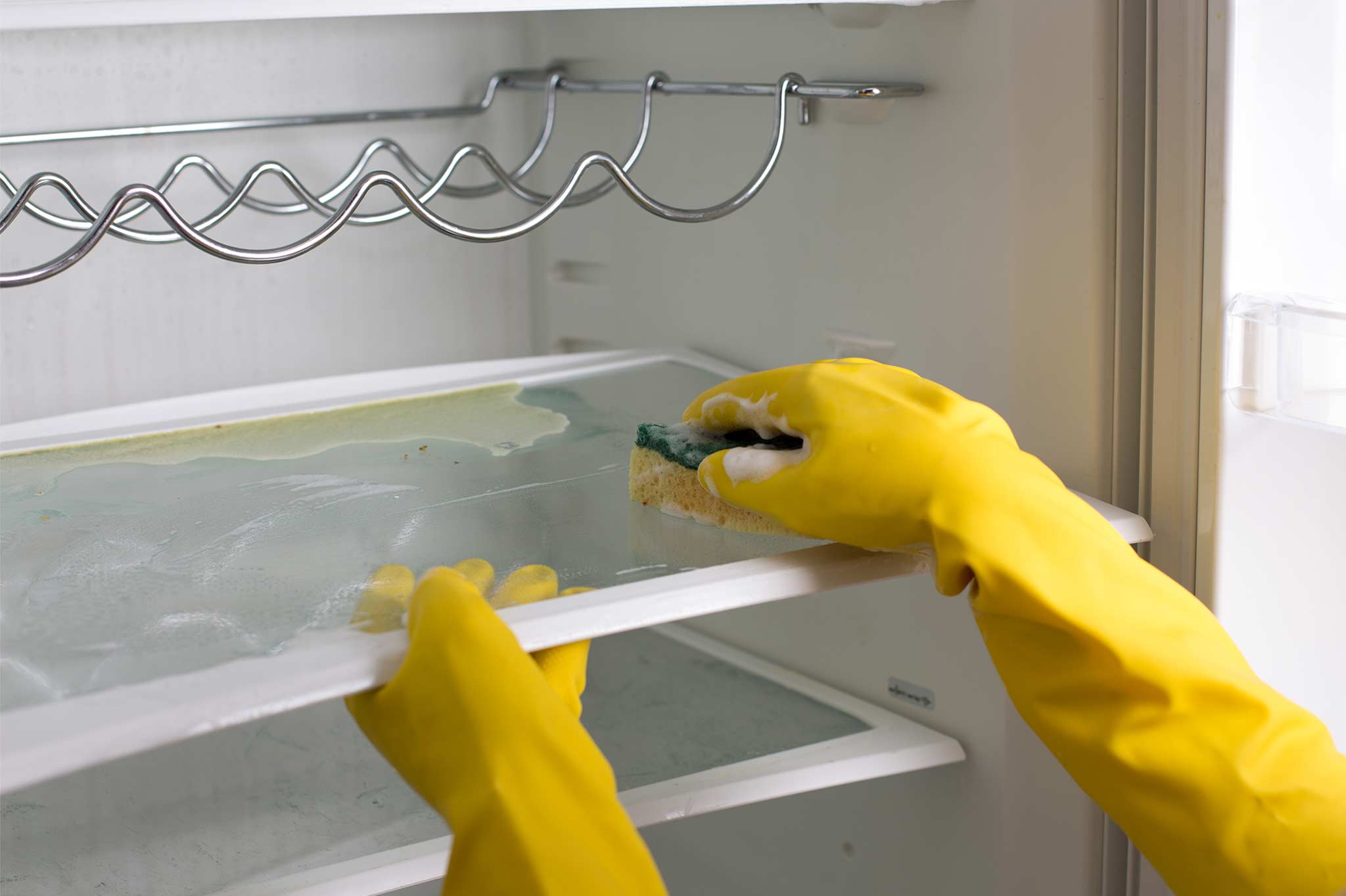 Quality fridge cleaning in Perth
Every household owns a refrigerator to store perishable foods. If you don't keep your fridge clean and leave food to rot inside, there is a very high chance of food contamination and cross-contamination. When you are not cleaning this household appliance often enough, this may lead to the growth of harmful bacteria. Your fridge can also accumulate odours and stains from spills and leftover foods.
Fantastic Cleaners specialises in appliance cleaning, suitable for both domestic and commercial clients. We can clean various types of refrigerators and freezers, and fridge freezers, which run on electricity or gas. From integrated fridges, side-by-side or French door refrigerators to top-and bottom-mount cooling appliances, rest assured that we can help you out!
Get an instant quote
Why have your refrigerator cleaned by professionals?
You may be wondering if professional cleaning is the right choice for your home appliances. There are many benefits to having your fridge cleaned by trained cleaners.
Fantastic Cleaners Perth will provide you with exceptional results!
No matter what type of refrigerator you own, the job will be carried out with attention to every little detail, so your appliance will look hygienic and safe, with every nasty odour gone for good. The cleaners work with high-end equipment and professional detergents, which are food-safe to guarantee the safety of your loved ones.
Having your kitchen appliances cleaned by pros saves you precious free time, so you can give attention to your hobbies or more important tasks. The cleaner can also provide you with maintenance tips for keeping your fridge clean and odour-free.
Fantastic Cleaners Perth also provides you with the option for scheduled cleaning on a regular basis for any day of the week.
Get an instant quote
How the fridge cleaning service works in Perth
The pros we'll send will be fully equipped with all the necessary tools and detergents for the task when they arrive. You will need to have your fridge emptied and defrosted beforehand.
The service starts with a thorough inspection of your appliance prior to the cleaning. This helps to determine the right methods that the cleaners will apply to make your fridge sparkling clean.
The appliance will be disinfected perfectly with strong attention to detail. All removable parts will be diligently sanitised, including glass shelving, racks, egg holders and trays, storage drawers and boxes, the door seal and so on. The cleaner will also treat your freezer compartment if there is one. Attention is not only given to the insides of your fridge. The handles and the door will also be thoroughly cleaned, as well as the exterior.
After the job is done, the appliance will be reassembled and turned on again, so you can continue storing your food in a clean and fresh smelling refrigerator.
Get an instant quote
Frequently Asked Questions
Q: How often should I have my refrigerator cleaned professionally?

A: We strongly recommend having your fridge cleaned by experts at least twice a year.

Q: Can I have my oven cleaned, as well?

A: Of course! You can book our expert oven cleaning service in addition to refrigerator cleaning.

Q: How long does it take to clean my fridge?

A: The time, in which the job is done, depends on the size and condition of your appliance. The cleaners will look into every detail to ensure a top-quality service.

Q: Can I change the day of my appointment?

A: Yes. You will need to do this well in advance through your Fantastic account. You can also give us a call or send us a message.
Meet our Fantastic Family
Have your refrigerator looking good as new with a professional cleaning from Fantastic Cleaners!
Book online now