Kitchen Cleaning in Melbourne
Get brave in the kitchen, without worrying about the annoying kitchen cleaning after!
Local kitchen cleaning professionals
High-end equipment and effective detergents
Convenient online booking system
7-days-a-week availability
Get a quote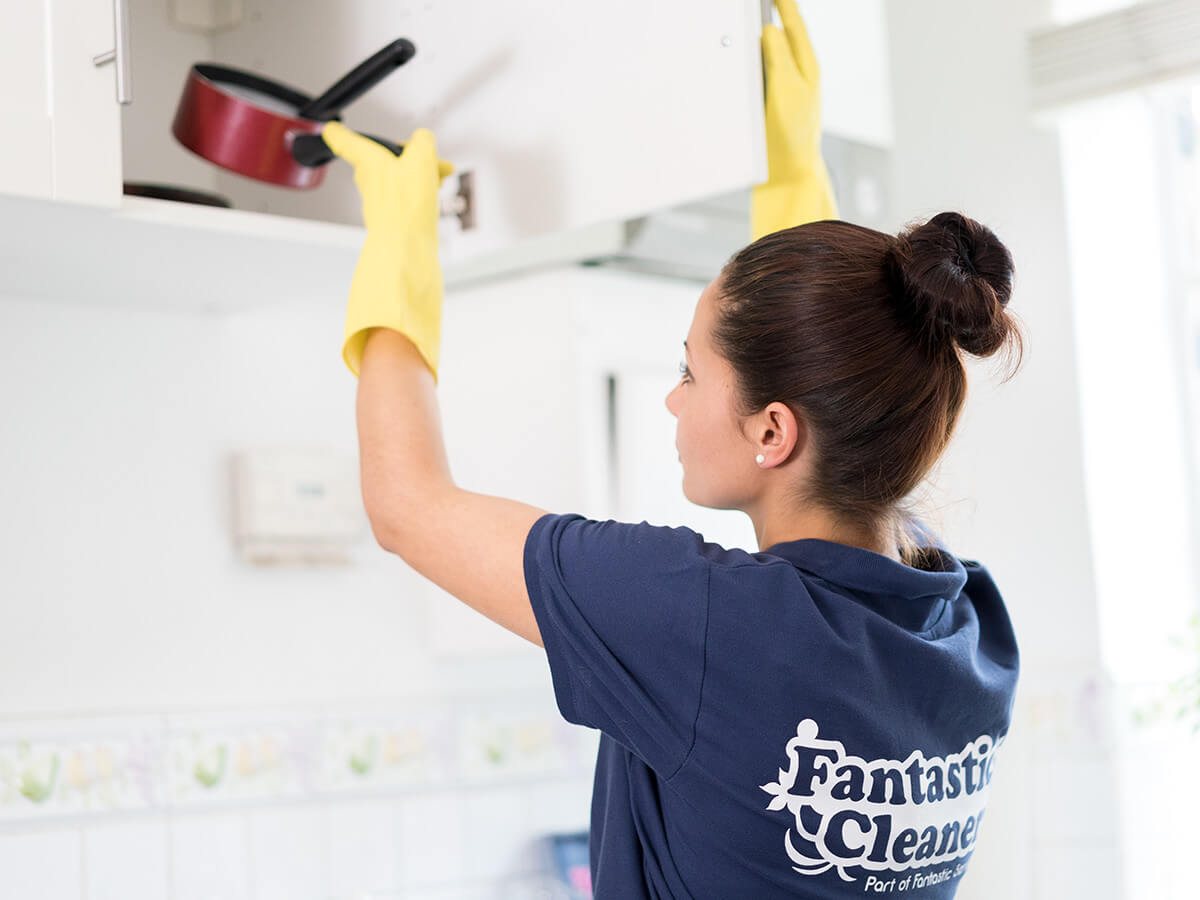 What are the advantages of professional kitchen cleaning?
Have you thought about finally giving your kitchen a good clean that's long due? But you just can't find enough time for it and keep postponing the task for another day? We have all been there! And although we know the importance of a well-sanitised kitchen and the satisfaction of using a clean oven, sparkly-clean fridge and spotless countertops, we keep moving the job to the bottom to our to-do list.
Well, deep kitchen cleaning is such a time-consuming job that we can hardly find the time and energy for it! This is just one of the many benefits, which professional kitchen cleaning can offer - it's a great time and effort saver! Also, a specialist kitchen cleaning service involves the use of effective, non-toxic cleaning products, handled proficiently by experienced, skilled cleaning pros. That's why when relying on expert help, you can also count on a reduced risk of bacterial build-up and pest infestation, elimination of any cross-contamination issues and longer lifespan of your kitchen appliances. Last but not least, you'll simply enjoy cooking in a shiny clean kitchen!
Get an instant quote
Why entrust the kitchen cleaning job to Fantastic Cleaners in Melbourne?
Fantastic Cleaners has a long history of providing the area of Melbourne with various cleaning services, including kitchen cleaning. We care for our customers and strive to deliver impeccable services in a simple and convenient way. When booking a service with Fantastic Cleaners, you get:
Easy to use online booking system;
Amazing customer service support;
Fully trained and insured local cleaning experts;
Use of effective cleaning equipment and high-quality detergents;
All-week-round availability, including on public holidays;
Chance to earn credits towards future bookings, when joining the Fantastic Club;
Options to combine different services and get a better deal (deep kitchen cleaning with regular housekeeping, for instance).
Get an instant quote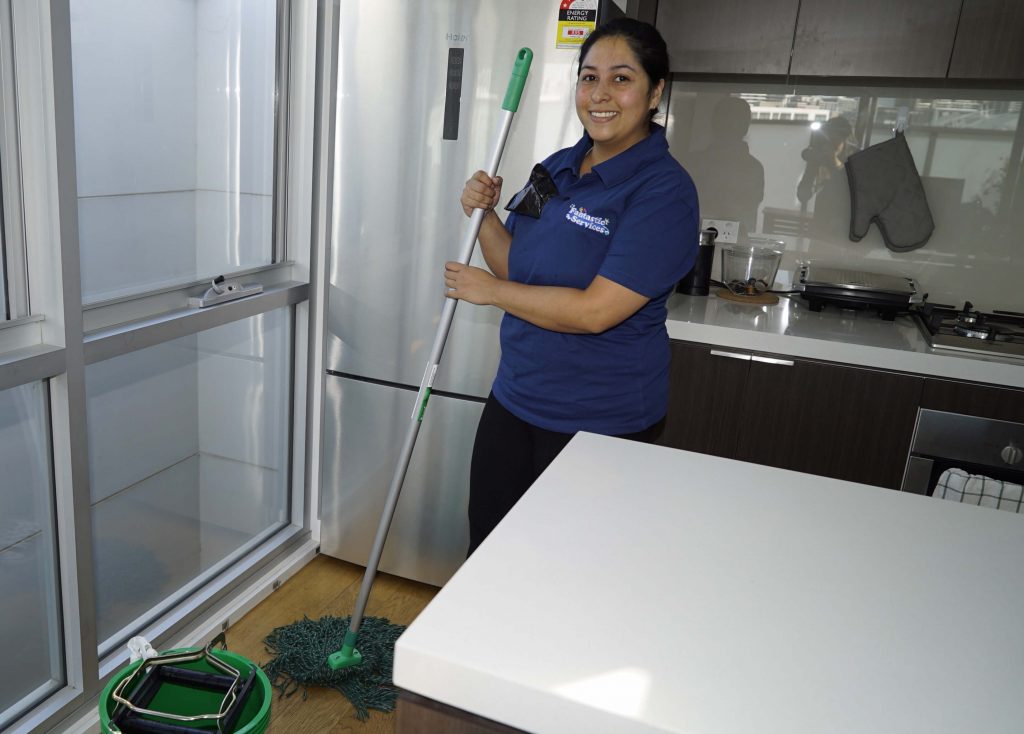 How is the kitchen cleaning service performed?
When your professional kitchen cleaner (or a team of cleaners if necessary) arrives, they will carry along all the equipment, detergents and cleaning supplies needed for the job. If you have special requirements or your own list of tasks, the cleaning expert will be happy to follow it. Other than that, here is a list of tasks that the kitchen cleaning service includes:
Cleaning all cabinets inside and out;
Fridge and freezer cleaning - thoroughly on the inside and out;
Oven deep cleaning - includes detailed cleaning of all removable parts, racks and trays, deep cleaning of the oven chamber, polishing the hobs, all the knobs and the outside surfaces of your stove;
Cleaning of the extractor fan;
Microwave cleaning - both inside and out;
Small kitchen appliances will be cleaned and polished;
The sink will be sanitised, too;
All worktops, counters, tables and chairs - will also be cleaned and polished thoroughly;
Inside window cleaning and removing of cobwebs can also be included;
Vacuuming and mopping the floors.
A specialist kitchen cleaning service can be required in many situations. For example, if you are selling a house or before moving into a new home, you may feel that the kitchen needs professional attention. Or maybe, you've had a dinner party with lots of guests and just need a helping hand to put your kitchen in good order after all the cooking. Whatever the reason, we'll handle the job expertly and in great detail.
Get an instant quote
Frequently asked questions about kitchen cleaning in Melbourne
Q: How long does the service take?

A: It depends on the size of your kitchen and its overall condition. A few hours at the most.

Q: Can you clean my dishwasher, as well?

A: Yes. Cleaning both the dishwasher and washing machine is among the tasks that the cleaning pros can complete for you.

Q: What's the cost of a kitchen cleaning service?

A: It's an hourly-based service. For maximum efficiency, you can request a team of cleaners instead of just one specialist.

Q: Can I book kitchen cleaning together with a wall cleaning service?

A: Yes, you can book both services at once. This way you can even get a better deal for the services.
Meet our Fantastic Family