Book fast and effective flea treatment carpet cleaning in Melbourne
Carpets are the main home of fleas - give yours a powerful clean
Ideal for all housegolds that have pets
Get a receipt that confirms professionals have handed your flea treatment
A highly trained carpet cleaning team delivers every service
Get a quote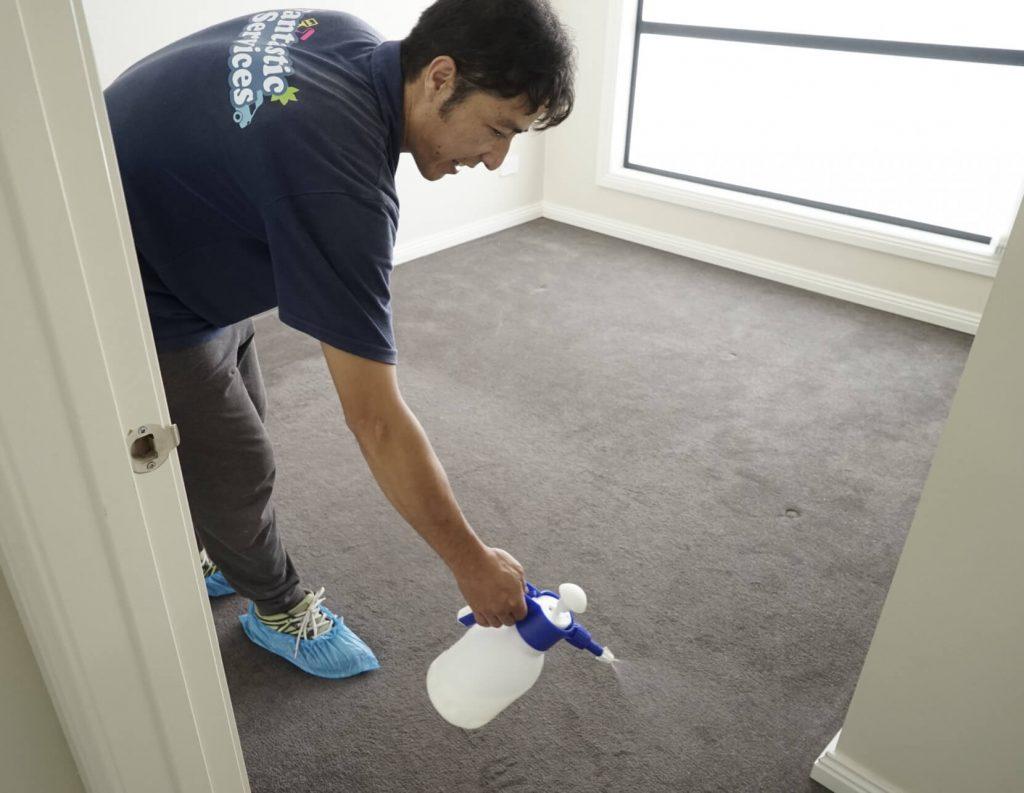 Why use Fantastic Cleaners for your flea carpet treatment?
Dealing with a flea infestation can be a major problem. Killing the adults is one thing. But no treatment on the market can penetrate flea eggs in order to completely remove them. And when adult fleas can lay up to 50 eggs every day, that's an issue!
Use our service for flea treatment carpet cleaning in Melbourne to assess your carpets and have them treated properly. Whether you are moving out and have had pets in the house, or you simply want to have your carpets treated for fleas, we send trained carpet cleaning technicians who can handle mild-to-moderate flea infestations whilst restoring your carpet to it's proper glory. For severe flea infestations - we offer a separate flea treatment service, carried out by proper pest control professionals.

Get an instant quote
Why get professional flea treatment carpet cleaning?
All you need to do is vacate your home and the professionals we send to you will get down to work. We provide fast-acting flea carpet treatment across Melbourne, regularly serving private homes, rented properties and commercial premises.
Handled by professionals
Know that your "situation" is being handled by experts with the necessary training and equipment.
Industry-grade solutions
The techniques and products we use to deal with the fleas in your carpet are far more effective than over-the-counter solutions.
Seven-day availability
Book fast action when the situation cannot wait. We operate weekends, weekdays and public holidays too!
Get an instant quote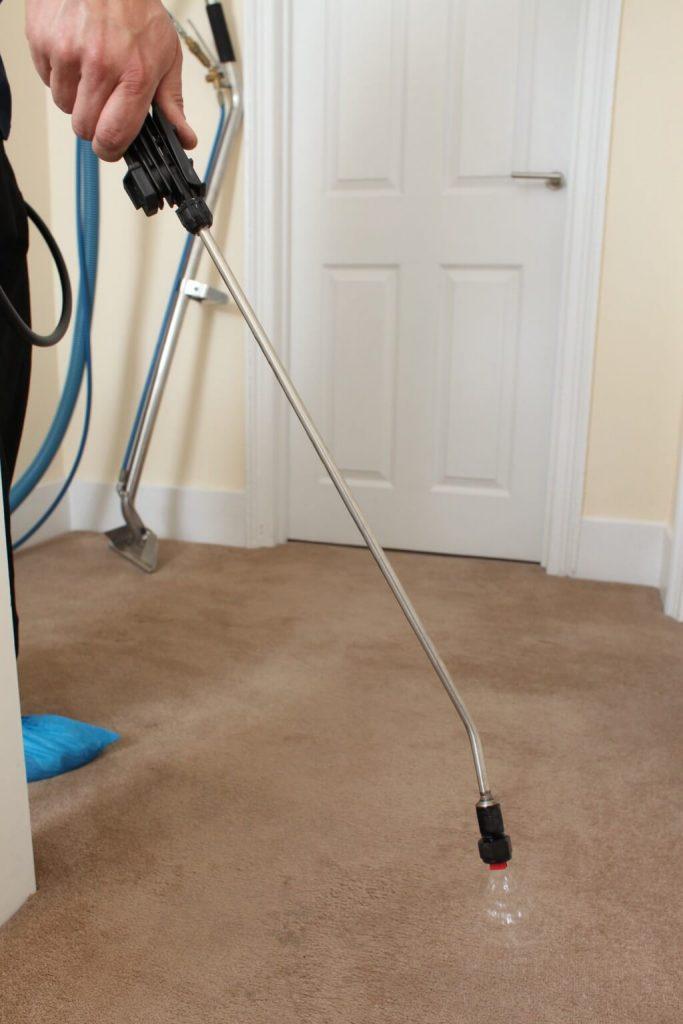 How your flea carpet treatment in Melbourne will work
1) Book quickly and easily
Stay online and use our booking form or give us a quick call to get fast action on your property's flea problem.
2) Explain your situation
For pet owners, who are vacating their property after a lease, we offer a Rental Property Vacate Flea Treatment package. In the case of a full-blown infestation which got out of hand - our kind customer service agents will refer you to one of our pest professionals.
3) Vacate the premises
Then all you need to do is leave your property while the professionals we send get to work.
4) Get a full receipt and approval
Get the receipt that is often needed by real estate agents to prove an end of lease carpet cleaning flea treatment was handled by experts.

Get an instant quote
Frequently Asked Questions
Q: Can you handle major flea infestations?

A: This service is suitable for most mild-moderate flea infestations. For severe situations, you need a more extreme solution. Please do contact us to discuss the severity of your outbreak and to get professional advice.

Q: Can I book same-day or next-day treatment?

A: It depends on our availability. We operate seven days a week, and we do take on high-priority jobs.

Q: Can't I just leave the fleas and hope they go away?

A: No. Even without feeding, adult fleas can survive for many months. They lay eggs at an alarming rate. It is always best to deal with the issue as soon as possible.

Q: Do I have to leave the building during my service?

A: Yes. All of the flea treatment carpet cleaning we deliver in Melbourne requires that you vacate the premises.