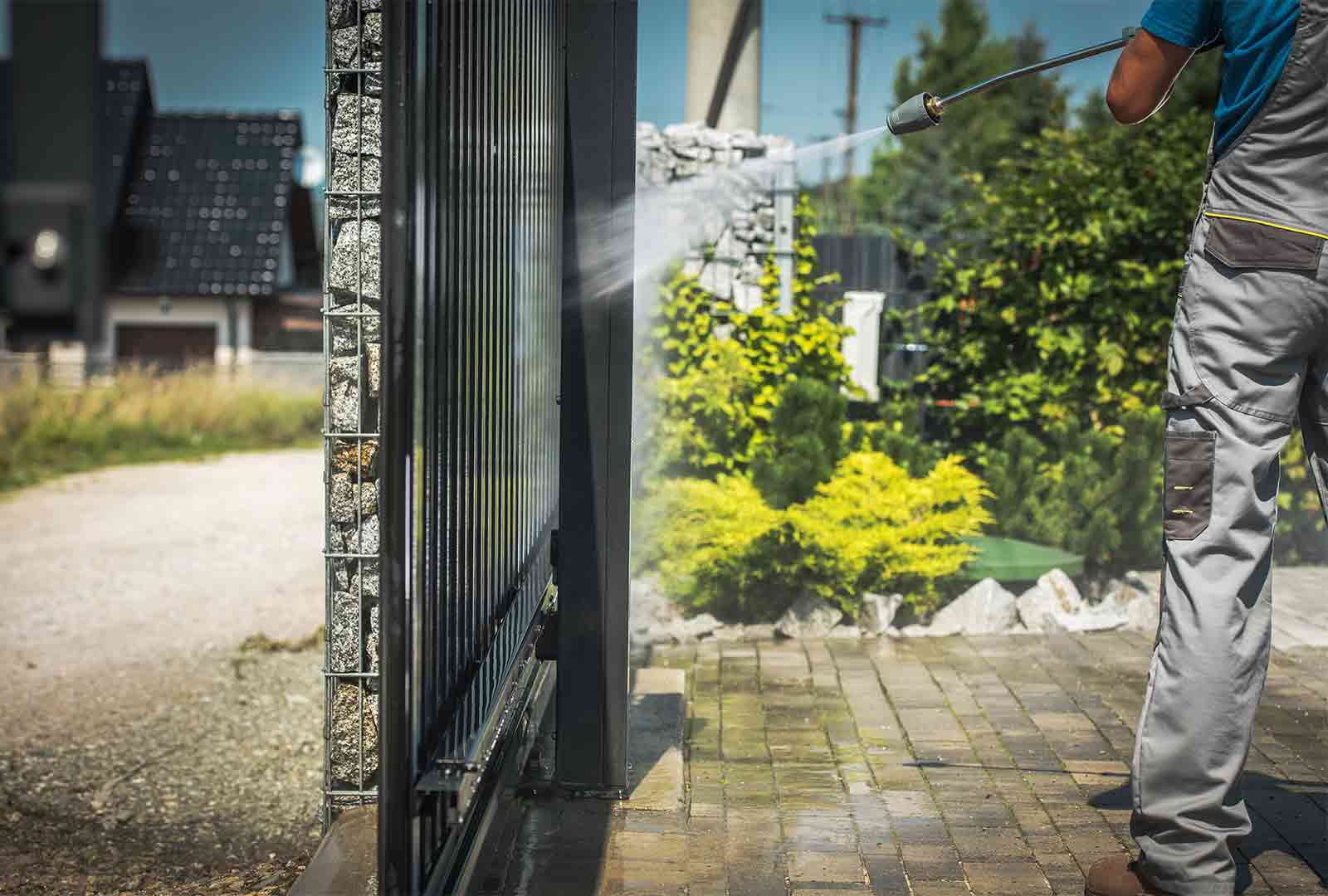 Local fence cleaning services for every home
The expert cleaners we work with have all the necessary equipment and products required to restore your fence to its "like new" condition. The teams are fully trained in the latest power washing techniques to ensure safe and damage-free fence washing. During the service, we use tested, environmentally safe products that prove effective in removing dirt, dust, grime, mould, and algae.
If you are interested in having your old fence professionally cleaned and bringing back its glory, book a service today! You can do so on our online booking form, our GoFantastic app, or you can simply give us a call.
Get an instant quote
Why hire a professional and not do it by yourself?
As time goes by, your fences become prone to deterioration from moisture, temperature changes, dirt, and mould. Pressure washing will remove those culprits, restore the beauty of your fence, and prepare it for a fresh coating. That being said, you might be wondering if you can do it by yourself.
The answer is yes, however, it's better to leave it to the professionals. If you turn to an expert cleaning company, you'll not only significantly improve the appearance of your property but also save time and effort.
Moreover, the Fantastic technicians use modern cleaning methods, have industry grade-equipment, and work with specialised products you can't find at the local store. They have knowledge and experience, which guarantees a perfectly done job, without the risk of damage to your fence.
Get an instant quote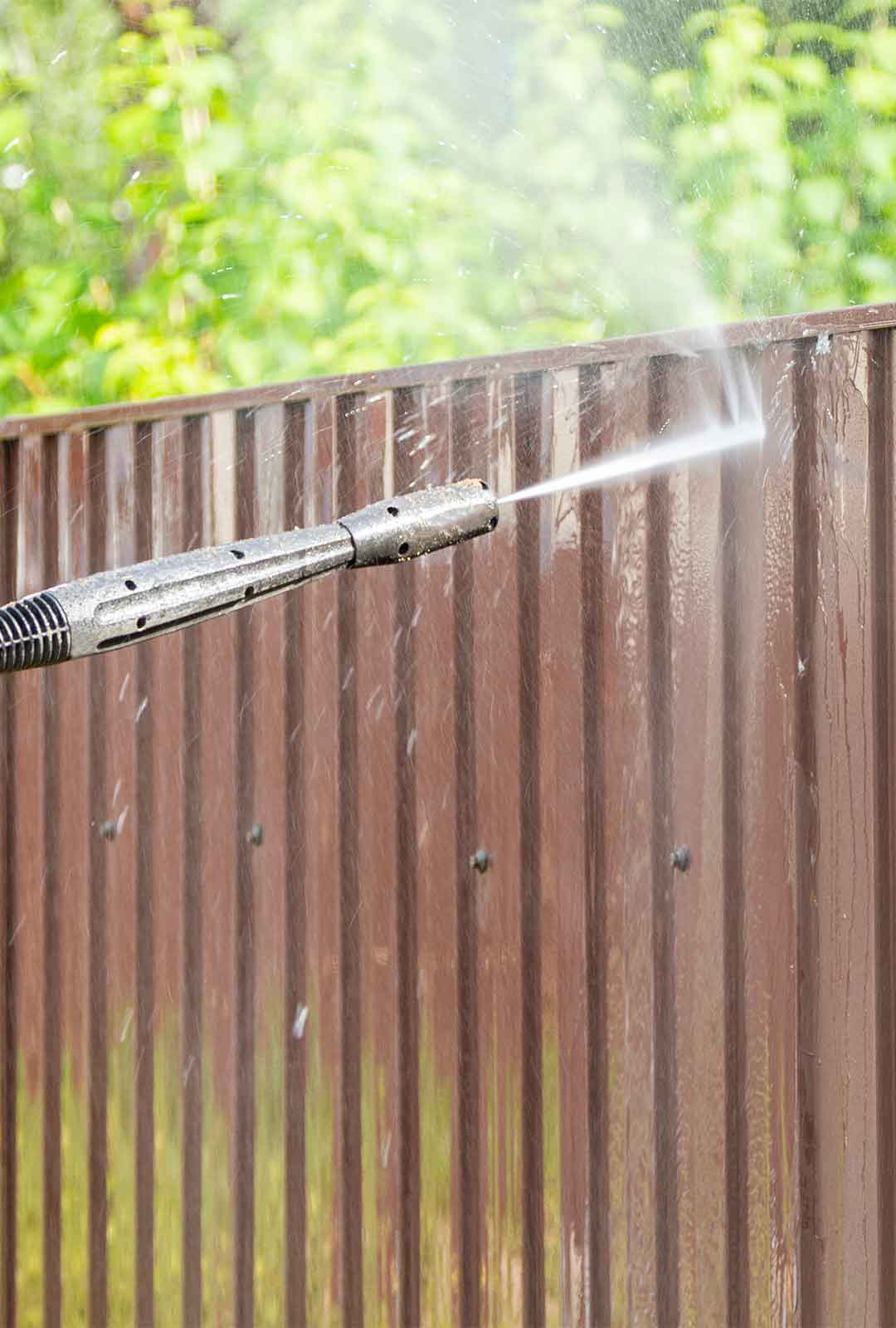 How we perform our fence pressure washing service in Brisbane
On the day of the appointment, a team of expert cleaners will arrive at your property. We value your privacy and safety (especially during the pandemic), so you don't need to be present for the service.
Simply give the team access to the fence and we'll take it from there:

Before the technicians begin cleaning, they'll carry out a detailed inspection of the condition and material of your fence.
Then, they'll pre-treat the surface by soaking it with water and applying specialised, tested detergents.
They'll wait for a few minutes so all dirt, mould, grime, and algae disintegrate.
After that, the cleaners will pressure wash the fence until all undesirables are eliminated.
When the fence is spotless, they will apply a special coating to protect the surface from future organic growth and deterioration.
In addition, you should know we're qualified to pressure wash other exterior surfaces like driveways, siding, sidewalks, roofs, decks, and more!


Get an instant quote
Frequently Asked Questions
Q: Will pressure washing cause any damage to my property?

A: No! All of the cleaners are trained and certified and use professional equipment to ensure your property's safety.

Q: Will the chemicals you use damage my plants?

A: Absolutely not! We use tested, biodegradable detergents that will not harm your landscape.

Q: What are your working hours?

A: We operate Monday to Sunday, including on public holidays. You can call us or book online at any time.

Q: Do you require a deposit?

A: The complete cost of the service may be charged to your card either upon booking or prior to the start of the service.
Q: Do you provide cleaning products and equipment for the service?

A: Yes, the teams bring everything they need for the job.