Premium deck cleaning in Brisbane for every home
Wooden decks are a popular choice among Aussies. They are a low-cost way to create a pleasant atmosphere where you can relax or have gatherings. However, like anything else, a deck needs to be properly maintained. Wear-and-tear and general deterioration can take their toll on the surface. Plus, a poorly maintained wooden deck can quickly suffer from discolouration due to the direct UV light, high humidity, moisture, dirt, mould, and algae.
If you want to prevent this from happening but don't have the necessary knowledge and time - why not turn to Fantastic Cleaners? The technicians we work with are specialised in pressure cleaning, which provides optimal results in the long term. The teams are equipped with high-grade equipment, eco-friendly products, and, of course, vast experience in the field.
Get an instant quote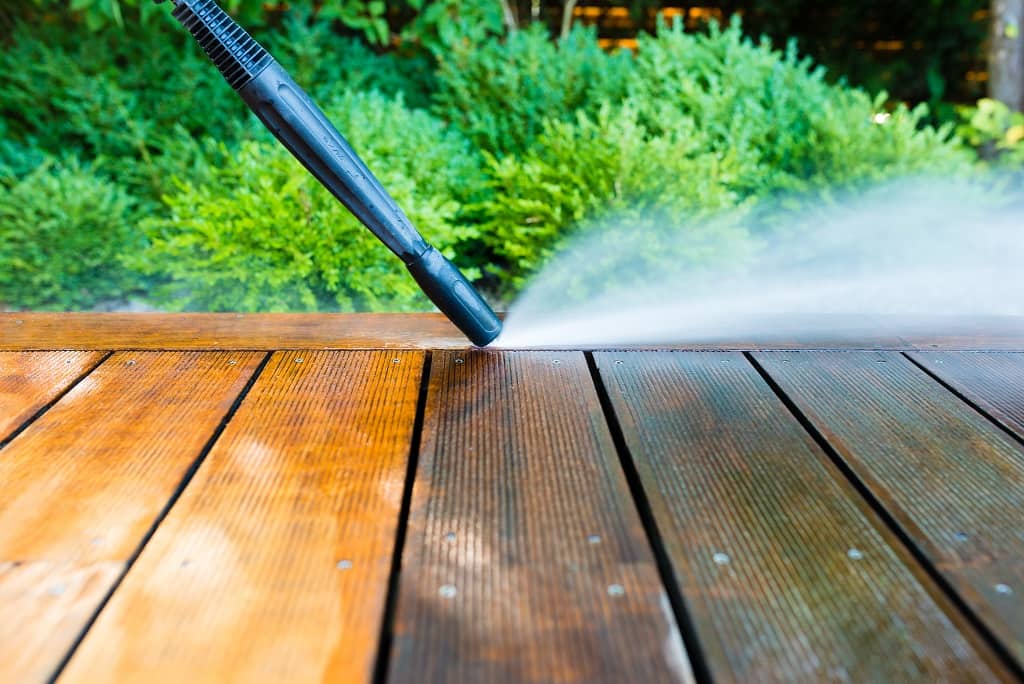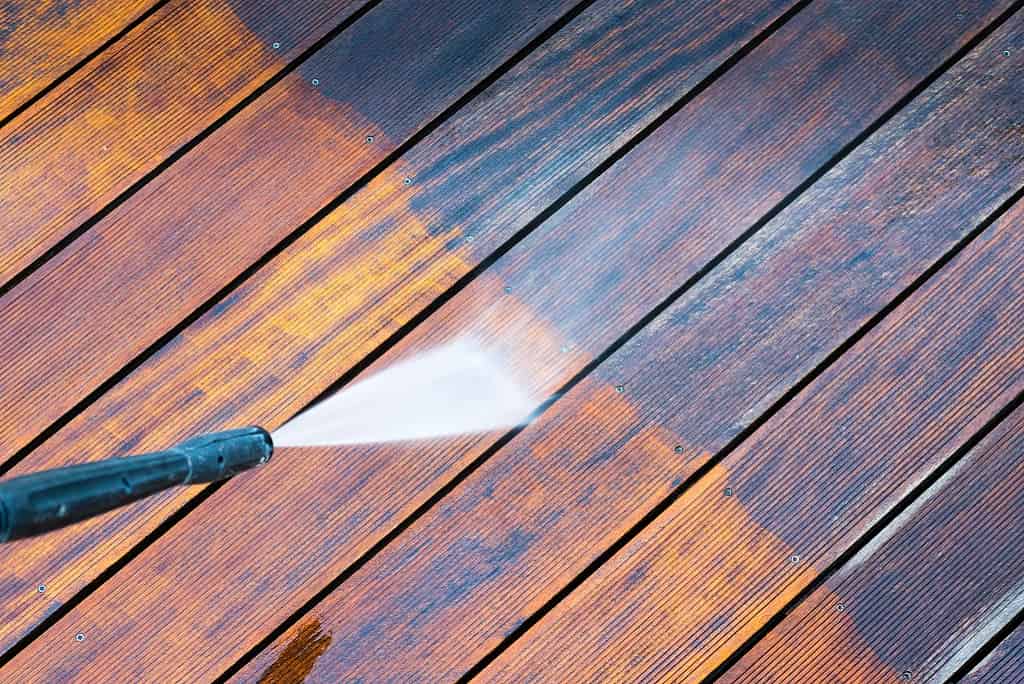 Benefits of hiring a professional to pressure clean your deck
Naturally, when you decide to clean your deck, you'll want to achieve excellent results. While you might be able to do a good job on your own, chances are that a professional will be able to provide better results as they have experience, knowledge, and access to higher quality equipment and detergents.
When hiring a trusted cleaning company, you can:
Save yourself time and effort - Cleaning the deck on your own can be daunting. Whether you choose to scrub the deck by hand or rent a pressure washer, it is backbreaking labour and pretty time-consuming.
Prevent damage - A pressure washer is a powerful machine - it operates under extreme pressure, ranging from 750 to 2000 psi. While this is what makes it possible for the machine to remove heavy soiling, when used without the proper care, it can cause damage to your decking.
Benefit from the experts' insurance - You may end up with a hefty cost and lots of trouble if something goes wrong while power washing on your own. Hiring a professional cleaning company may seem more expensive at first, but you can have peace of mind as you'll be fully compensated on the off chance something gets damaged.
Get an instant quote
Our deck cleaning service in Brisbane explained
When you need deck pressure washing in Brisbane, Fantastic Cleaners has a variety of eco-friendly products and specialised tools that will meet your specific needs. Using pressure cleaning allows us to provide a customized cleaning experience. So, what happens on the day of the appointment?
A team of technicians will arrive at your location at the allocated time. They'll start by inspecting the material of your deck and its condition. Then, they will treat the surface with specialised cleaning detergents and pressure wash it afterwards.
This method is optimal for removing loose paint, mould, algae, and dirt. When the deck is cleaned thoroughly, the local experts will apply specialised deck oil to seal the surface and prevent future stains and deterioration.
Frequently asked questions about deck cleaning in Brisbane
Q: Do I have to be around for the service?

A: As long as there is access to the deck, we can complete the service without you being present. You could either meet us and give us instructions or make a priority checklist while booking so that you are 100% satisfied.

Q: Can you pressure wash other surfaces?

A: The expert technicians can tend to all kinds of outdoor surfaces, such as driveways, patios, walls, facades, fences, water tanks, etc.

Q: What can you clean with a pressure washer?

A: The technicians have experience with removing stains, dirt, mould, paint, graffiti, etc.

Q: How can I schedule an appointment?

A: Setting up an appointment with us is simple. You can use our online form, our GoFantastic app, or give us a call to book a service.
Q: How long will the coating last?

A: We apply our protective coating according to all product standards and recommendations, but there is no single answer to that question. The longevity of a sealant depends upon the frequency of use and the surrounding environment - sunlight and weather exposure, airflow, vegetation, etc.