Wall cleaning in Brisbane
Flexible time slots, 7 days a week
Affordable rates
Trusted, local cleaners
High-end cleaning products
Get a quote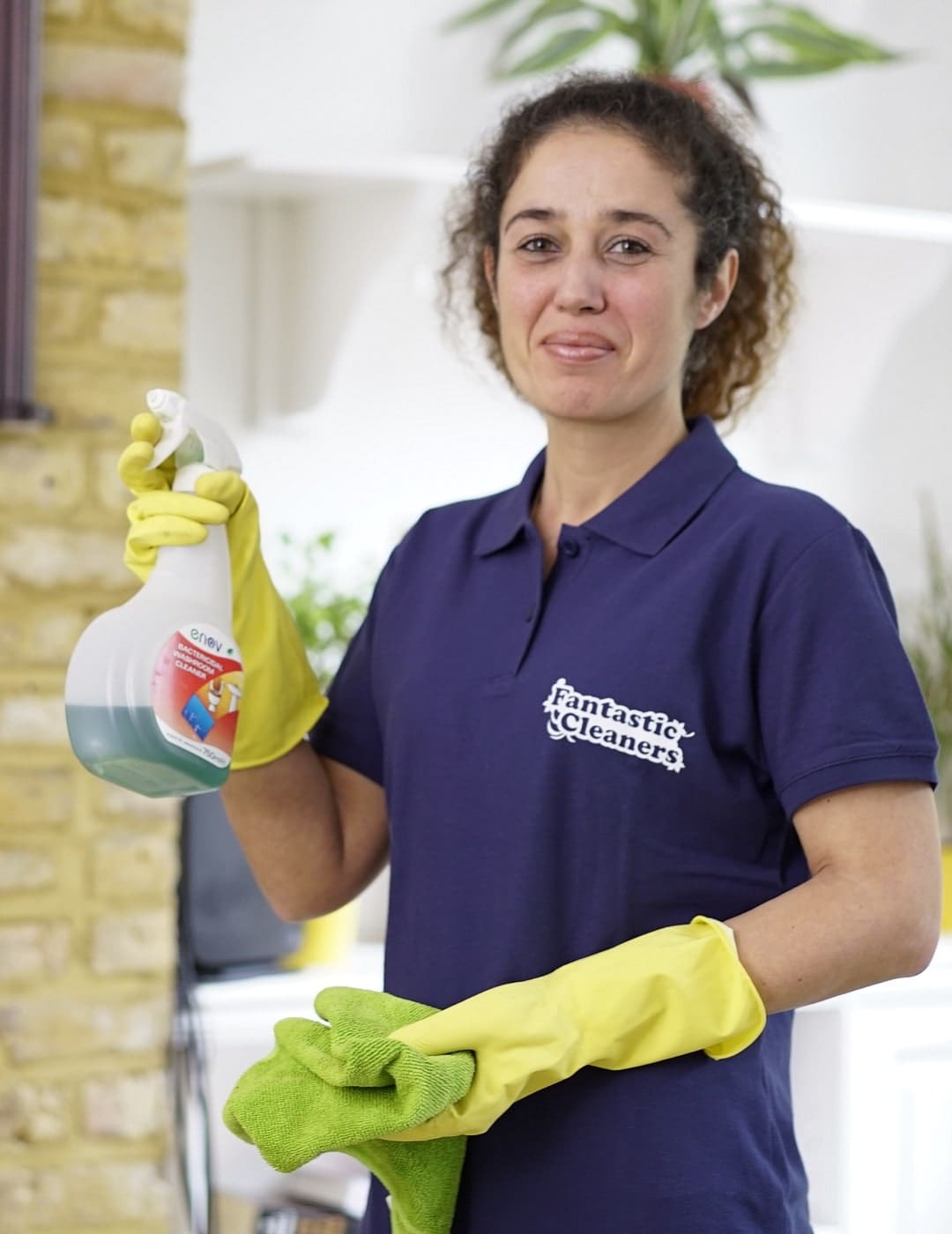 Why resort to a professional wall cleaning service in Brisbane
Walls may not seem to be the most important part of a home interior when it comes to cleaning, but their dingy look surely affects the overall appearance of the property. You may not notice this on a day-to-day basis, but your guests most definitely will.
Also, say, you are planning to sell your house, the dirty walls won't impress a potential buyer, right? So, in cases like this, you are better off calling in a professional wall cleaner, instead of trying DIY methods and risk ending up with unsatisfactory results.
In addition, the possibility of doing more harm than good, when trying to remove stains from your wall can be done, is also quite real.
Not to mention the time and effort, you need to spare to do this tricky job.
So, entrust your wall cleaning needs to the experienced pros from Fantastic Cleaners in Brisbane, who will save you the time and hard work.
Most of all, you'll get clean and spotless walls, as well as the pleasant feel of a refreshed and well-maintained home.


Get an instant quote
Why choose our Fantastic specialist wall cleaning service
Our company has been providing the area with a wide range of cleaning services for a decade. Our mission is to provide services that leave happy customers, who keep coming back to us.
Here are some of the reasons why choosing Fantastic Cleaners for your walls cleaning is the right choice for you:
Applying the latest methods and most advanced techniques in cleaning;
Local, trusted wall cleaners, who are fully-trained and experienced;
Professional wall cleaning products by trusted brands;
User-friendly online booking system;
7-days-a-week availability, including public holidays;
Free quotes and transparent rates;
Removing various types of stains and general dirt, cooking grease, light mould spots, smoke stains, insect marks, sticky fingers and kids' drawings (as long as nothing permanent has been used as a medium).
Get an instant quote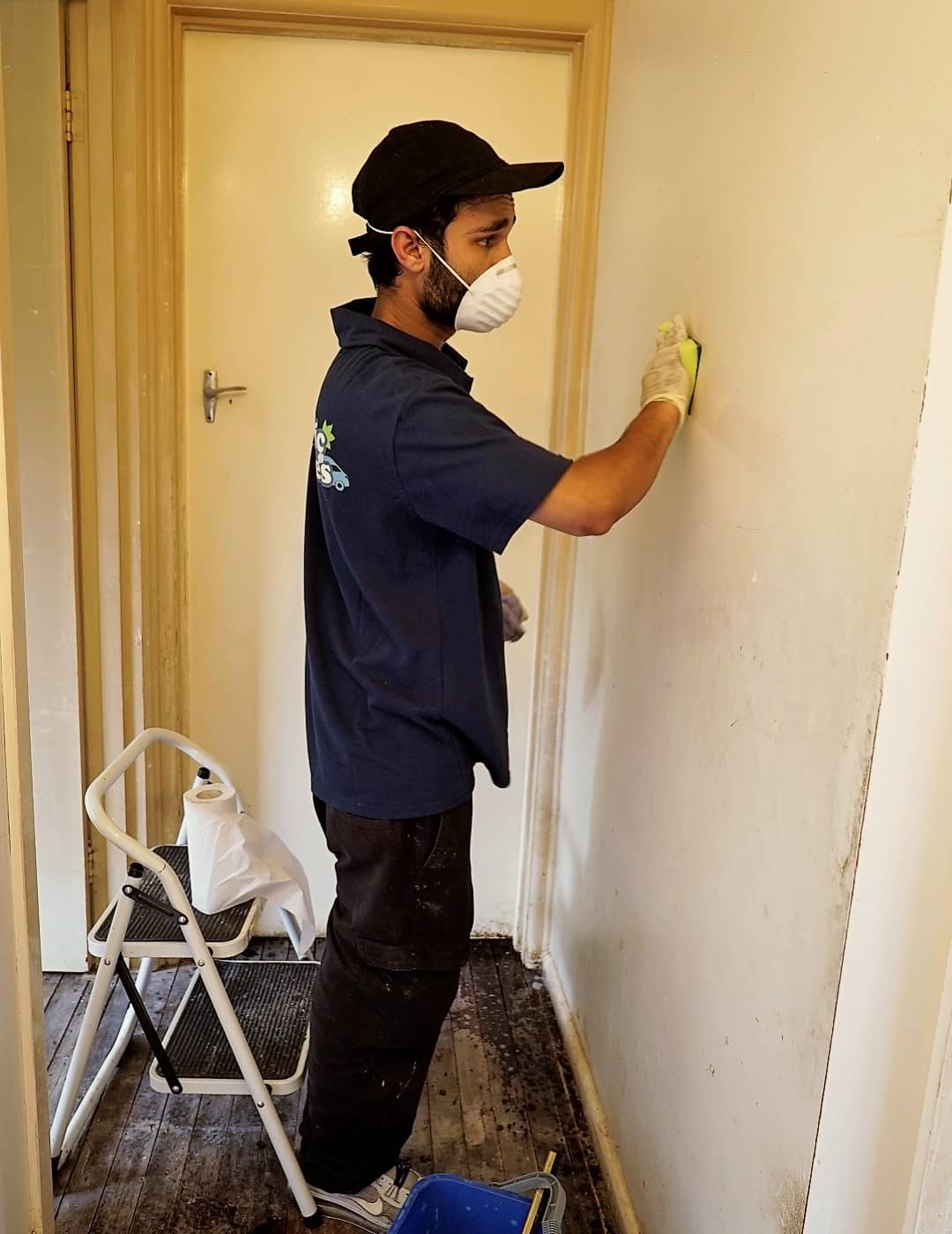 The process step-by-step
The wall cleaner will arrive at your place fully-equipped with the supplies and cleaning products, necessary for a professional wall cleaning.
They will first inspect the wall and perform a test-cleaning in a less visible part of the wall to determine the best cleaning approach.
Once this is done, the walls will be cleaned thoroughly from top to bottom, without damaging the paint.
Even though the service suggests a top-to-bottom cleaning, you can also request just a spot wall cleaning service, as well. The result will be cleaner and brighter walls, which will beautifully compliment any artwork that you may have on the wall, and will make the rooms look more spacious and refreshed.
A ceiling cleaning service is also available, even recommended, since the freshly-cleaned walls will make the uncleaned ceiling look strikingly different and dingy.
Should you need to have any tile walls cleaned, as well, we can handle this job, too, expertly and with attention to detail.
Get an instant quote
Frequently Asked Questions
Q: Do you clean bright-coloured walls?

A: Yes. We clean both neutral and bright-colour painted walls. We do not recommend cleaning dark-coloured or featured walls.

Q: Can you clean champagne spattered on the wall?

A: Yes, we can. As long as the walls are neutral or painted in light colour.

Q: Do I need to do any prep work?

A: No, the cleaner will come fully prepared for the job. Please, just move any pieces of furniture next to the wall that needs cleaning so that the expert can do their job more efficiently.

Q: What is the cost of a wall cleaning service?

A: The cost is related to your wall's overall condition. In any case, it will be just a fraction of the cost of a wall painting service.
Meet our Fantastic Family
Refresh your home interior by booking a wall cleaning
service in Brisbane today!
Request a quote now!