Book a vinyl floor strip in Sydney
Domestic and commercial vinyl floor sealing
Deep clean, protect and revitalise vinyl
Ensure high standards of hygiene
Extend the useful lifespan of vinyl flooring
Get a quote

When it's time for your vinyl floor strip in Sydney
However carefully and regularly you clean your vinyl floor, over time the surface sealant starts to break down and the floor starts to look tired. Laying fresh sealant over old won't yield an attractive result, it's vital to remove every speck of the old finish and then apply a fresh new coat of protection.
It's a job for a professional, and if you contact Fantastic Cleaners for a vinyl floor strip in Sydney that's just what you'll get.
Get an instant quote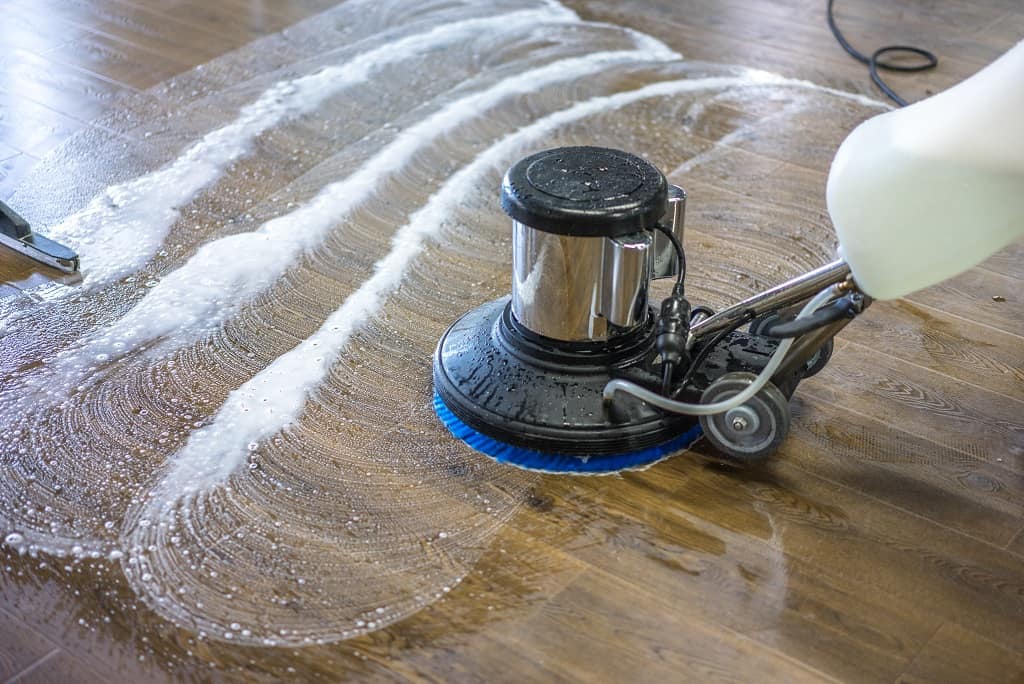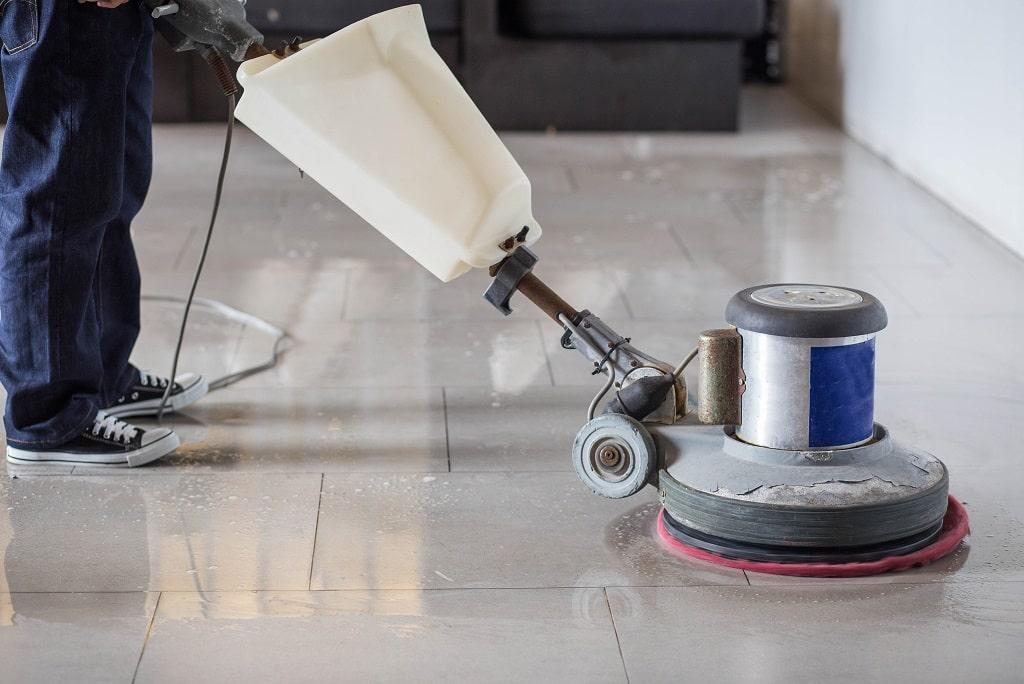 Trust the professionals for a great vinyl stripping and sealing
Stripping the old seal off and applying the new one requires specialist equipment and products, and the skills to use them correctly. Working efficiently to give long-lasting protection to your vinyl floors takes training and experience.
Getting your vinyl sealing in Sydney reapplied doesn't have to be difficult. Fantastic Cleaners offers a choice of online, app or telephone contact options. The service is available on weekdays or at weekends so you can set things up for a time and date that doesn't disrupt your business or home life.
Get an instant quote
How your vinyl floor strip and sealing is completed
Your floor stripper will start by applying a softening agent to the existing sealant, once this has been allowed to penetrate and soften the varnish it's scrubbed with a rotary scrubber. Then a hot water extraction machine is used to lift the debris, the water used contains a neutralising product so that no trace of the polish remover remains, not even along the vinyl floor edging trim, an area easily missed if the cleaning isn't done properly.
Once the floor is perfectly clean and dry, two coats of new sealant are applied to give an even and total cover. Finally, the floor is buffed to bring up the shine. The degree of buffing will affect how high a shine the vinyl will have, it's common for commercial floors to be finished to a very high gloss and for domestic ones to have less shine. Rest assured that however mirror-like the finish, your resealed floor will be non-slip. The sealant used by Fantastic Cleaners in Sydney conforms to the Australian Standard for slip resistance on pedestrian areas.
While your floor sealer is with you they will give advice on maintaining your vinyl floor in the future and answer any questions you may have.
Get an instant quote
Frequently asked questions about vinyl sealing services in Sydney
Q: How do I know my vinyl floor needs resealing?

A: When the surface looks dull or discoloured and cleaning or polishing doesn't restore it, it's probably time for resealing. You may also notice that the old sealant is cracked or starting to lift in places.

Q: How much does stripping and sealing a vinyl floor cost?

A: The rate will be calculated on the area of the flooring and the amount of work that needs to be done. You'll get an indicative quote when you get in touch, this will be confirmed once a professional has come to the site and assessed the floor.

Q: How long will it take to strip and seal the floor?

A: This does depend on the size of the floor, most jobs take between 4 and 8 hours. Stripping and sealing are done in a single visit to minimise disruption

Q: How long should the sealant on a vinyl floor last?

A: This depends on the quality of the sealant applied, how well it is laid down, the amount of foot traffic and how regularly the floor is cleaned and maintained. Commercial floors generally require sealing every year or two while domestic floors may need to be resealed as rarely as every ten years or as often as every three.