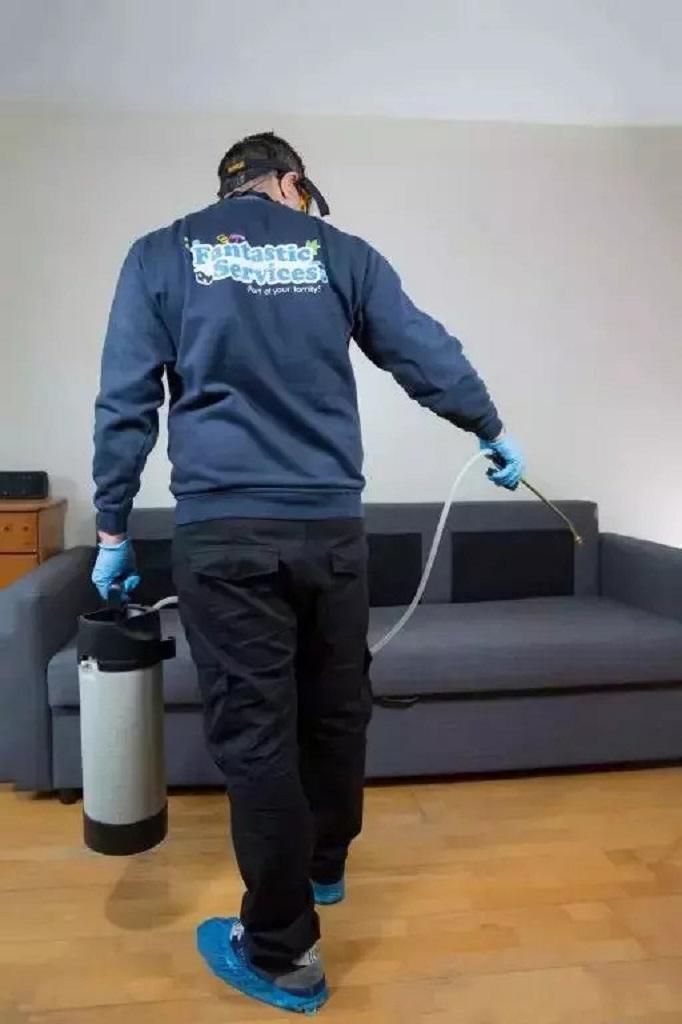 Get professional end of lease pest control services in Sydney
Moving out from your rental in Sydney anytime soon and worrying about getting your bond back, due to pest problems in the property? Then, book Fantastic Cleaners' end of lease flea treatment or another pest control solution to resolve the infestation! You see, your tenancy agreement will stipulate clearly that it's your obligation to treat the property against fleas if you've been keeping pets (dogs or cats) during the lease term. So, check yours carefully and don't delay calling in professional help to ensure that you retrieve your rental deposit without a hitch. Note that, sometimes, you may have a flea problem on your hands without keeping pets in the property. In such cases, seek counsel from your local authorities about your rights.
Our move-out pest removal service is, of course, available to any landlord, who by law has to provide their new tenants with a hygienic and vermin-free accommodation. Cockroaches, bed bugs, fleas and rodents can transmit diseases and become the culprits behind any cross-contamination issues. Mice, rats and pest insects can also cause damage to the property.
DIY vermin elimination methods simply don't work as effectively as professional pest control techniques. So, get in touch with us at your convenience for guaranteed results!
Get an instant quote
Why entrust the pest treatment job at the end of your lease to Fantastic Cleaners in Sydney
We are part of the popular Fantastic Services' brand in Australia, which specialises in an array of cleaning and pest control services, as well as various home maintenance and property improvement solutions. So, with us, you can count on all-in-one help whatever your circumstances. We can provide you with both a thorough bond cleaning service if needs be and a comprehensive flea control treatment. Other pest removal services are also available via our Fantastic Pest Control company.
See below what benefits you'll get with us:
Trained and insured local pest controllers
Fast and easy-to-use online booking system
On-the-go booking options via the GoFantastic app
Using a range of powerful but safe pesticidal products
Schedule for any day of the week, including public holidays
Member-only perks with the Fantastic Club
Bond cleaning services are available, too
Contact us online for a transparent quote and book for a day that suits you!
Get an instant quote
Our flea treatment and pest control services in Sydney in more detail
Your service will start with a preliminary inspection so that the exterminator understands better the level of the infestation. Then, the property will be treated with an appropriate insecticidal agent that could be in the form of gel, powder or spray. When it comes to fleas, they hide and live on your pet but their eggs generally hatch on various surfaces around your home. Carpets, gaps between hardwood floorboards, upholstered furniture and the like - all provide the right conditions for the insects to develop and multiply. Hence, it is very important to avoid vacuuming any treated areas for a few days after the service. This means that if you've ordered move-out cleaning with us, as well, this needs to take place before the flea extermination.
When the pest removal expert is done with the job, they will write a written report that will also serve as proof that the premises have been treated. Note that we can arrange an anti-vermin treatment for various other pests, including rats and mice, bed bugs, termites, cockroaches, spiders and more. Depending on the type of infestation you have, we may treat the outdoor area of the property with a special surface spray within the recommended perimeter.
Get an instant quote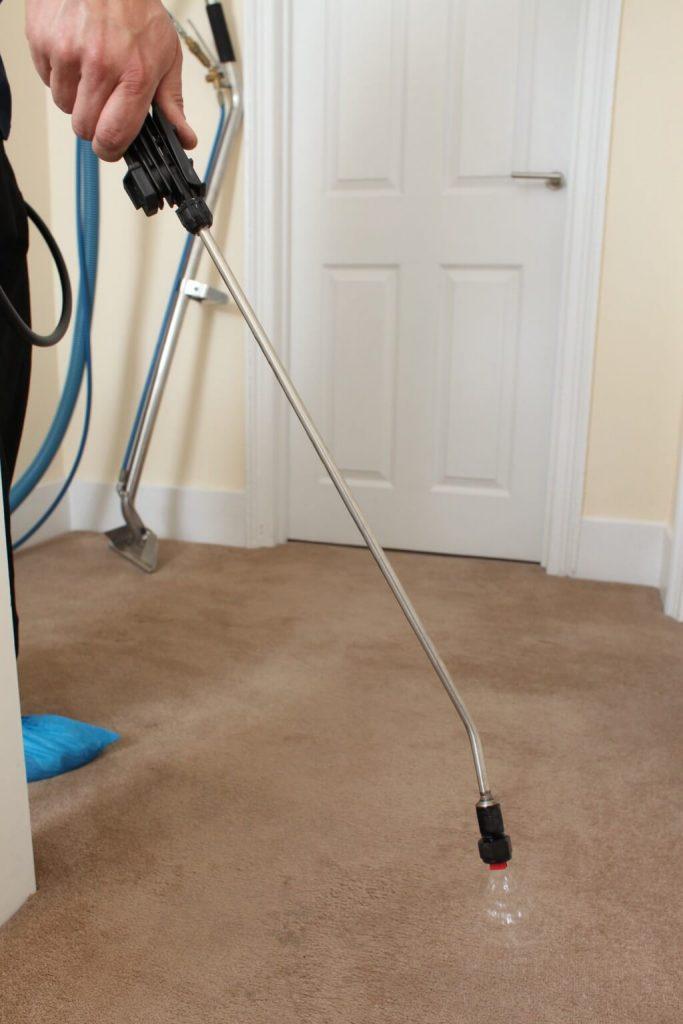 Frequently asked questions
Q: Do I need to do anything before the service?

A: Please, vacuum your rental property if you have not resorted to our end of lease cleaning service, yet. Often, move-out pest control takes place at already vacated premises. But if that's not the case with you, we may ask you to leave the place for a couple of hours during the service.

Q: So, is the tenant or the landlord responsible for paying for an end of lease pest control?

A: Landlords in NSW have their obligations to make sure their property is in rentable condition for future tenants. However, if you've been renting the place with your cat or dog, then, most likely your tenancy agreement includes terms that require you to schedule a flea treatment service at your expense.

Q: Do you offer emergency pest control at the end of a lease?

A: Subject to availability, we'll aim to send a local exterminator your way as soon as possible.

Q: Do you work on weekends?

A: Absolutely. We operate 7 days a week, regardless of what day it is.