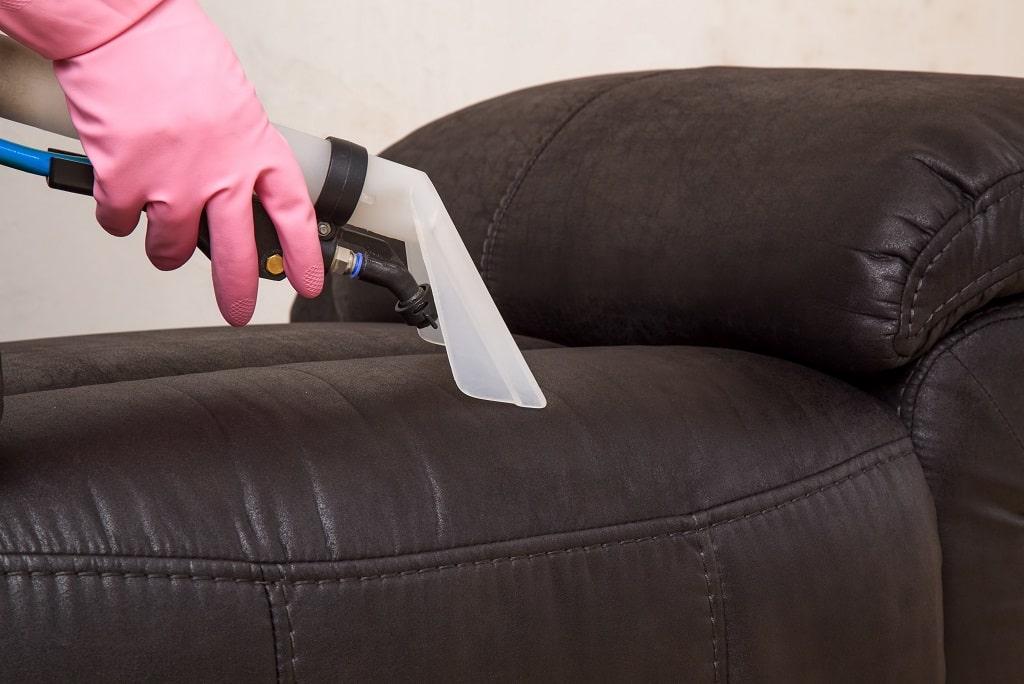 Why opt for leather lounge cleaning service in Perth
We perfectly know that your leather lounge is a valuable investment and you want to keep it in good condition as long as possible. That expensive piece of furniture needs professional care and maintenance, and any DIY job can lead to colour fade or cracks.
To keep your leather couch as elegant as it is, we recommend you to use only a professional leather upholstery cleaning service, and this is where Fantastic Cleaners in Perth can be handy. Leather furniture gets dirty easily and catches nasty stains daily, be it ink, food or accidental spillages. With our leather lounge cleaning in Perth, you'll get rid of all of these stubborn stains, dust and germs.
The Fantastic Cleaners' team of professionals use only industry-grade tools and products that will restore your leather couch as if it's just bought from the store.
Get an instant quote
What makes our leather couch cleaning in Perth so unique?
If you're still not sure about our leather cleaning service, let us give you some reasons to get in touch with us today. We at Fantastic Cleaners can pride ourselves on more than 10+ years of experience in the cleaning industry and work with our customers' satisfaction in mind.
The leather cleaning teams we work with in Perth have extensive know-how and aim to provide the best possible leather cleaning service by sticking to best practices. Since they're locally based, you can hire them for any day of the week, including weekends and public holidays.
You can easily check the professionals' real-time availability through our online booking form and GoFantastic app and choose a day and time that suits you the best. Also, you can change, reschedule and postpone your bookings 48 hours in advance without us charging you for that.
You can also combine your leather cleaning service in Perth with other cleaning services in our portfolio and get the work done on the same day. Besides leather, we also clean synthetic and delicate upholstery, such as silk and cotton. If you're not sure what material your couch is made from, please contact our friendly customer service and they'll be more than happy to guide you!
Get an instant quote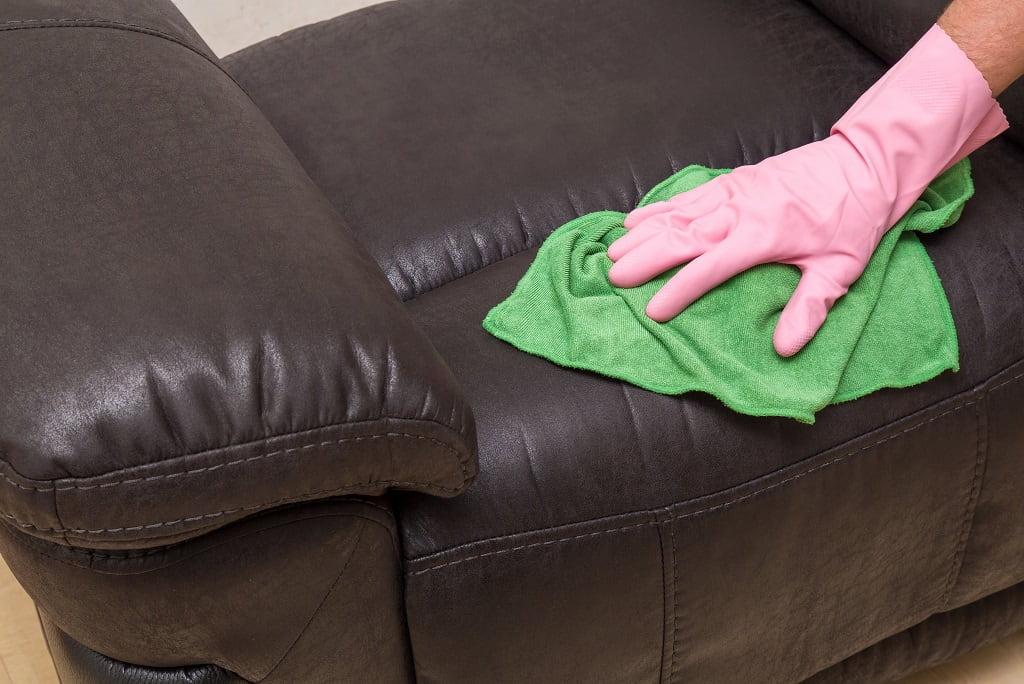 How our leather cleaning service in Perth is performed
The service is pretty straightforward and starts with a quick inspection of your lounge. Upon arriving, the leather cleaning technician will carefully test a small and non-visible area on your couch to check the effectiveness of the cleaning solution and to make sure it is suitable for the leather type.
Then, the cleaning expert will vacuum your couch carefully and apply a foam leather cleaner all over it that will stay for a few minutes. When the dirt is loosened and absorbed, the technician will wipe the couch by using a clean cotton cloth and apply a rejuvenation conditioner that will serve as a protective layer against cracking and wearing.
Your leather cleaning experts in Perth can also handle some light repair work if needed. The pros will bring with them products to smooth down tiny scratches and make them almost invisible. If you want to take advantage of our repair work, please specify it in advance so that the technician can bring products that will match the colour of your leather lounge.
Get an instant quote
Frequently Asked Questions
Q: Can I sit on my couch right after the service?

A: No, since the conditioner needs to dry completely, we recommend you to wait for 1-2 hours before sitting.

Q: How long will the service take?

A: It depends on the size and condition of your couch but in most cases, it takes no longer than 40-50 min.

Q: Do you clean only leather upholstery?

A: No, we clean all types of upholstered furniture, from synthetic to more delicate ones.

Q: Can I book you for the weekend?

A: Of course, your team of leather cleaners in Perth can be booked any day of the week, including weekends and public holidays.