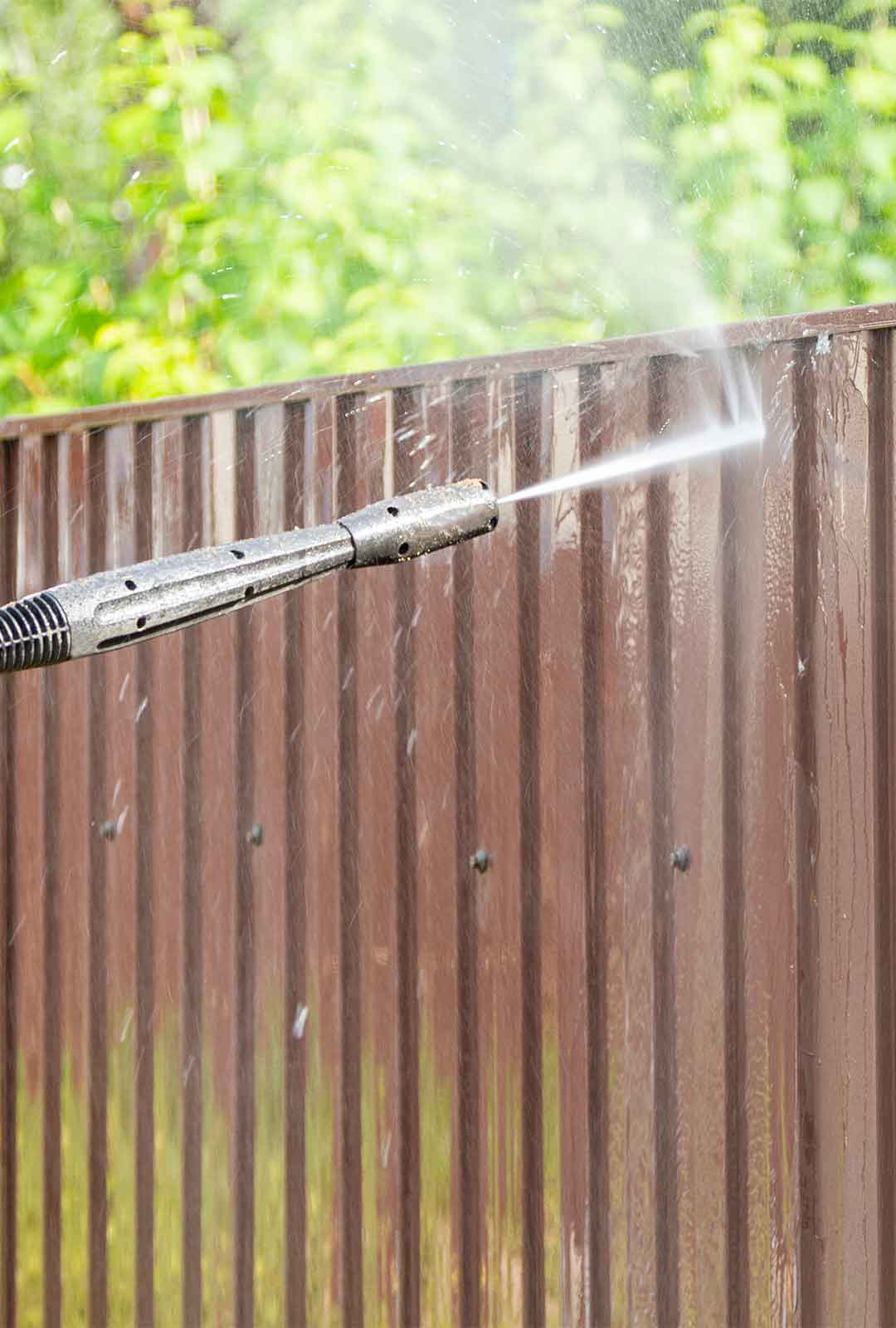 The importance of fence cleaning in Perth
Your boundary fence is likely to be the first thing visitors see as they approach your property. Making sure that it looks clean and smart always creates a favourable impression. Quite apart from aesthetics, however, keeping fences clean will extend their lifespan and also has health and hygiene benefits.
Moulds, mildew and moss growing on fences have chemicals that break down wood and damage paint or varnish finishes. Airborne pollution settles on fence surfaces and can cause deterioration which will ultimately result in you needing to replace the fence earlier than expected.
Spores emitted by moulds and the bacteria and viruses to be found in bird droppings can have injurious effects on health so it's important that these are removed from your fences regularly.
Deep cleaning a fence is also an essential step when you want to prepare the surface for sealants, stains or varnishes. There are lots of reasons for fence cleaning in Perth, it's just a question of finding the best way to tackle the job.
Get an instant quote
The benefits of booking professional cleaners to pressure wash wood fences
Pressure washing is definitely the way to go when it comes to fence cleaning. It's far quicker than manual scrubbing and because the power of water jets does the hard work, the need for detergents is vastly reduced or even eliminated entirely. That means you don't need to worry about contaminated runoff water damaging plants or harming pets or local wildlife.
You might not have a pressure washer and buying one for occasional use is a considerable financial investment. You could hire the equipment or contact Fantastic Cleaners in Perth and book a service that's inclusive of both equipment and labour. You'll save your own time, and the job gets done by someone who's trained and experienced in the use of pressure washing equipment. And, as a bonus, you get the security of knowing that your fence pressure washing is fully insured against the risk of accidental damage.
Get an instant quote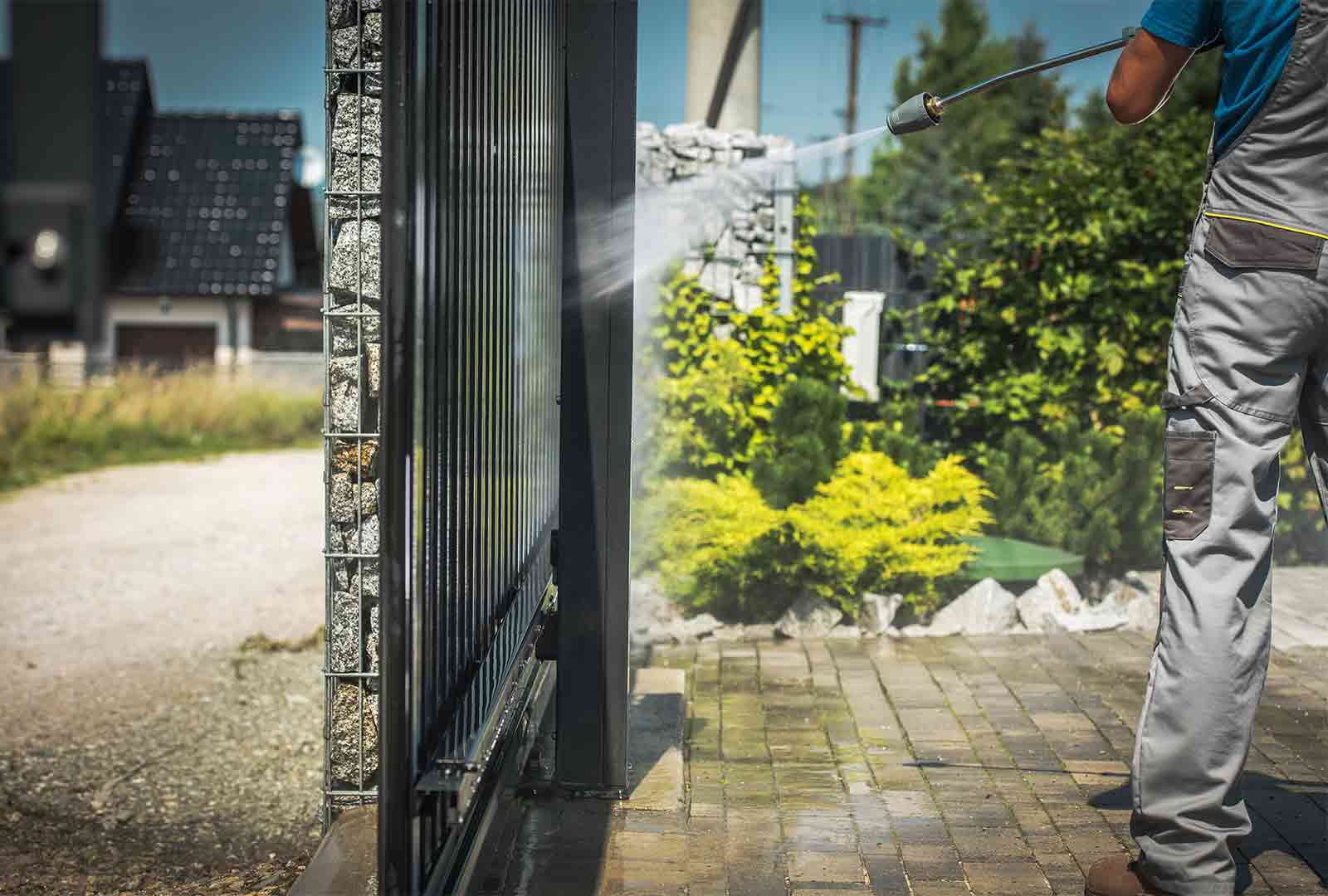 Organising your fence cleaning is so easy
Get in touch with Fantastic Cleaners by phoning, using the online platform or via our app. You'll be able to check the availability of the service, get a quote and confirm an appointment in just a few minutes. Fence cleaning in Perth can be completed on weekdays or over the weekend.
The cleaner will come, inspect the fence, note any problems, connect their equipment and clean the fence. You'll be invited to inspect the work and confirm that you're happy with the results. And that's really all there is to it.
Get an instant quote
Frequently asked questions about fence pressure washing in Perth
Q: What kind of fences can be pressured washed?

A: Just about any sort of fence that's in good condition can be pressure washed. That's metal, wood, composite panels or even boundary walls.

Q: Is there anything I need to provide?

A: The cleaner will need a suitable outside water supply and access to electricity. They bring everything else they need.

Q: While the cleaner is with me, can they pressure wash anything else?

A: Certainly. Pressure washing is an excellent way of cleaning a range of hard exterior surfaces — patios, hard-standing, garden paths or even awnings or pagodas, for instance. Just make sure you specify what you want to be cleaned when you make your booking so that the cleaner can block out the time required to get everything done.

Q: How often should I get fences cleaned?

A: Lots of people opt for an annual or biannual service, but it's really up to you. Discuss it with your cleaner if you'd appreciate some professional advice.