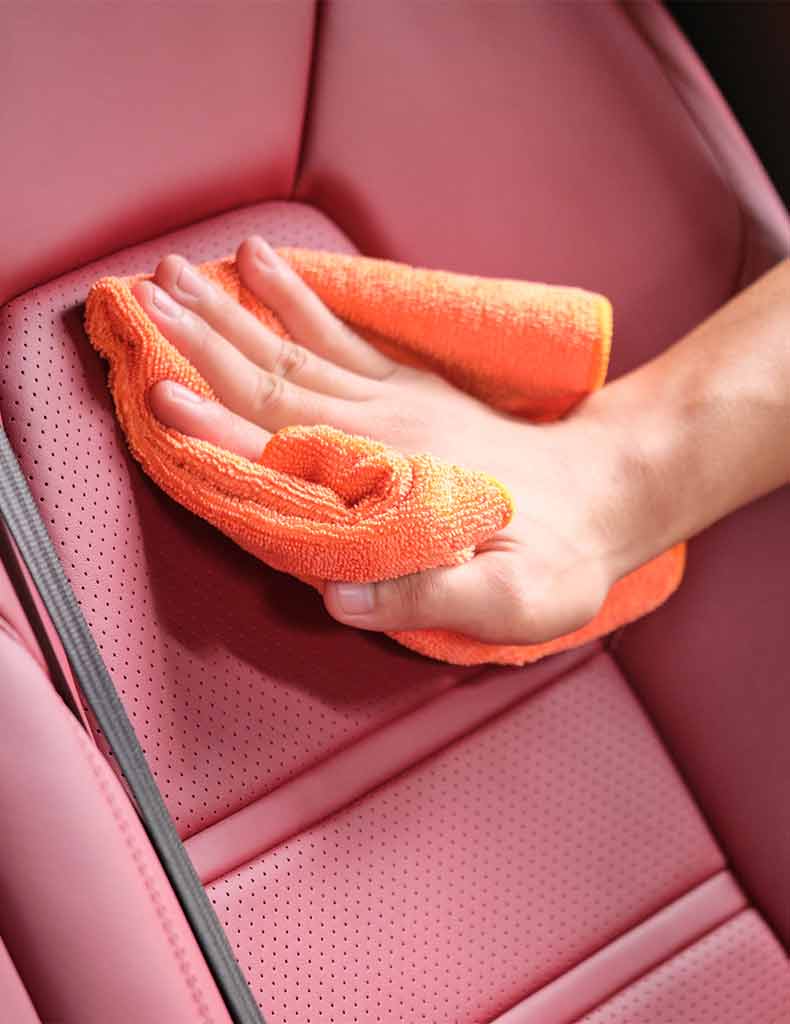 Expert car upholstery cleaning service in Perth
The majority of car owners focus on keeping the outside of the car clean. However, there are numerous reasons why it is important to maintain the interior of your vehicle, like avoiding health issues, preventing early wear-and-tear, and improving both the appearance and value of the vehicle. The experienced technicians we work with are well versed in all aspects of car maintenance and can clean all types of vehicles. These include:
Interior cleaning for the family van;
Cleaning your work car;
Limousine and wedding car cleaning;
Commercial businesses needing ongoing car cleaning;
Classic car interior cleaning to increase its lifespan;
In addition, we can clean boat and aircraft interiors.
Give Fantastic Cleaners a shot and get excellent results!
Get an instant quote
Why turn to a professional?
When you turn to the experts, you ensure your peace of mind, as well as numerous other benefits. Professional cleaners can help you:
Retain the vehicle's value
If you decide to sell your car in the future, it's best to maintain it on a regular basis. After all, a vehicle that is in proper cosmetic condition will be more appealing to buyers.
Keep allergies at bay
Getting rid of all the dirt, dust, and possible mould spores will prevent health issues and keep you safe.
Eliminate odours
Professional cleaners don't mask odours but remove them completely by using specialised techniques and equipment.
Get an instant quote

How we perform our car upholstery cleaning in Perth
We provide our car interior cleaning service on-site all through Perth and will come to your home or office to carry it out. On the day of the appointment, a technician will arrive at your location, fully equipped and motivated to meet your every need. We perform the service using modern methods, high-grade machinery, and safe solutions. The interior of your vehicle will be steam cleaned until all dust, stains, and odours are dealt with.
The Fantastic cleaners have expertise in leather interior cleaning, too. They'll carefully clean your leather seats with a specially formulated cream. Trust the experts and have your car looking brand new!
Get an instant quote
Frequently Asked Questions
Q: How long does it take to complete the service?

A: It depends on the condition and the size of the vehicle. In general, it can take between 2 - 5 hours.

Q: Will there be a chemical smell after the service?

A: Absolutely not! We use tested, safe, eco-friendly products. In addition, for a final touch, the technicians deodorise the vehicle and leave it with a fresh scent.

Q: Can you remove every stain?

A: It depends on the nature of the stain and how long it's been there. We have vast knowledge, experience, and high-quality equipment, but in some cases, there's only so much we can do.

Q: Will you remove my car seats during the service?

A: No. We have all the necessary machinery and tools to allow us to deep clean your seats without the need for removing them.
Q: What happens if the cleaners damage my car whilst they clean?

A: All of the teams are fully insured - in the unlikely event that something goes south during the service, you'll be compensated accordingly.

Q: Are you available on holidays?

A: We operate from Monday through Sunday, public holidays included!