Roof Cleaning in Melbourne
Licensed and perfectly-trained cleaning technicians for professional results.
Advanced cleaning equipment and environmentally-safe detergents.
Customised cleaning jobs to meet your specific requirements.
Service availability 7 days a week.
Extended lifespan of your rooftop.
Request a Quote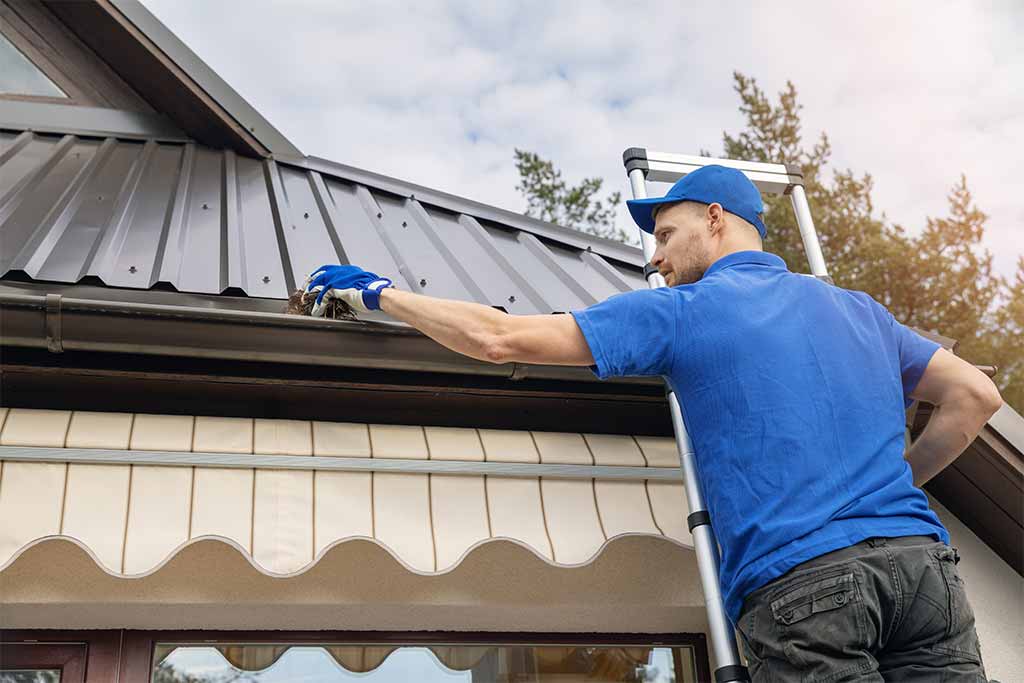 Professional Roof Cleaning for All Types of Properties
Naturally, your home is amongst the most essential aspects of your life. That's why taking care of it is crucial to ensure its general sustainability.
Routine home maintenance can't go without a thorough roof cleaning. Going serious with roof maintenance is of great importance because it prevents costly leaks problems, moss, algae, lichen, and other damages. Plus, let's not forget that a dirty and neglected roof is a real eyesore.
But, as a homeowner, you know that roof cleaning can be a bit of a hassle. It's not just a simple household chore to complete. Roof cleaning is actually a challenging task that, without the right gear and approach, can be dangerous for you and deteriorating for your roof. It's, therefore, necessary to seek the assistance of professionals!
This is where Fantastic Cleaners come in! We can restore your roof back to a perfect condition, removing all debris, harmful plants, bacteria, and damages. This is how we ensure that your entire roof system is dirt-free and repaired, so it operates the way it should.
We take pride in our trustworthy reputation of both residential and commercial high-standard roof cleaning to meet customer expectations.
Why Pick Our Roof Cleaning Service?
The streaks and discolouration marks on your roof are actually bacteria and fungus that eat away your roof material. And the growing moss and mold lift the shingles and thus expose the roof to water damage and rot. These are issues to leave to our professionals, so you avoid roof degradation.
Skilled roof cleaning technicians who use advanced equipment and safe cleaning agents. They are trained to make a detailed evaluation of your roof system, decide how exactly to execute the cleaning, and what tools and products to use so that they get rid of all the growing stuff and grime.
Trusting our specialists with your roof cleaning saves you precious time to focus on your family and career.
Having the roof cleaning managed by professionals ensures improved aesthetics and value of your property.
By taking precise care of your roof our experienced cleaners guarantee a prolonged lifespan of the roof with easy maintenance availability and no need for expensive repairs.
How Do We Execute the Roof Cleaning Process?
Our roof cleaning specialists arrive at your address bringing all cleaning gear needed. Prior to carrying out the process, they provide a comprehensive roof examination and discuss with you the best course of action.
The technicians then start the cleaning by first applying a cleaning product compatible with your roof to clear all accumulated debris and moss.
They also gather all air-blow sticks and leaves, plus clean the gutters as well.
After that, the cleaners rinse the roof by soft-washing or high-pressure washing method depending on the type of your roof.
Once the roof dries, it's time for sealing. This step is optional, but preferable since it lengthens the life of your roofing materials.
Get an instant quote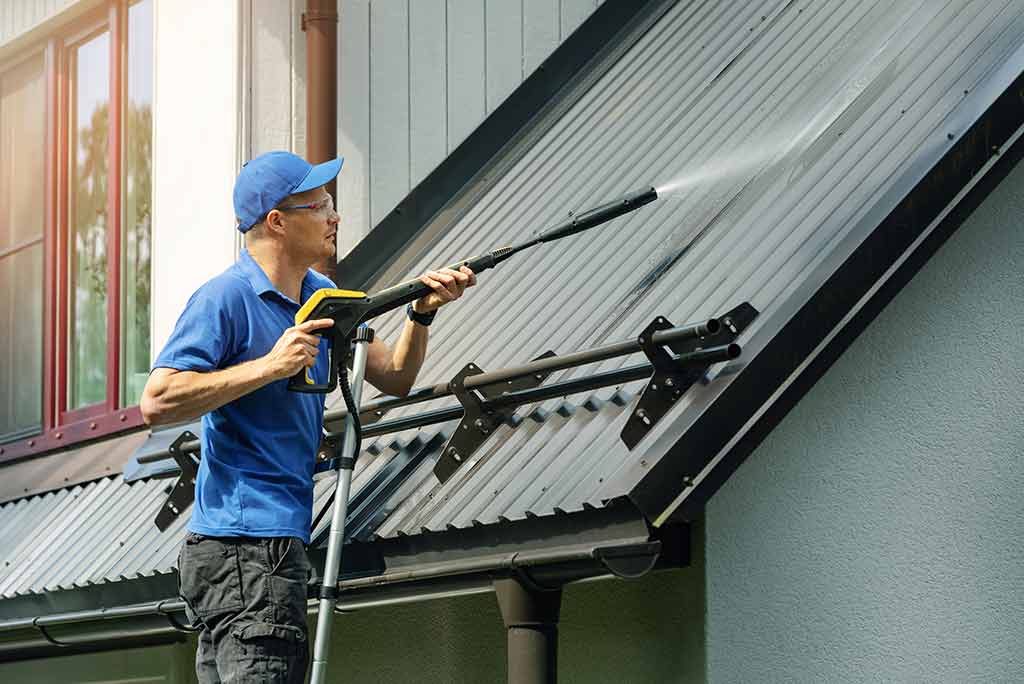 Frequently asked questions
Q: Will the cleaners protect the other areas of the property?

A: Yes, our professionals are trained to be very cautious with every part of the property and adjoining buildings. After the technicians finish with their tasks, they clean the mess if there is any and take all rubbish to the trash.

Q: Who can I speak to if I need to make a change to the cleaning appointment time?

A: You can easily change your appointment by logging into your account and making the necessary changes.

Q: How much does the service cost?

A: To find out the estimated cost for your specific roof, it's best to contact us for a free quote.

Q: How long does the roof cleaning take?

A: It depends on how large is your rooftop, but usually the cleaning takes between 1 to 3 days.