Carpet water damage cleaning services in Brisbane
Available for private homes and businesses
Weekend and public holidays availability
Advanced water extraction techniques
Carpet water damage evaluation included
Get a quote

Benefits of the professional water damage carpet cleaning
Domestic overflows, burst pipes, a leaking fridge and natural floods can happen to anyone. And it is important to know that you have someone to turn to in such a stressful situation. In other words, you need a specialist, who is experienced in dealing with the repercussions. So, a professional water damage carpet cleaning service is exactly what you require in such a case.
First, wet carpets are hard to extract water from without a specialised equipment. Next, a water damaged rug may need a good clean (if it's a result from a burst pipe for example). Third, the heavy smell of damp carpet is hard to get rid of on your own. Last but not least, mould will start forming if the carpet stays damp for more than 24 hours.
All of the above issues can be addressed by water damage carpet cleaning professionals if they are experienced enough and supplied with the necessary equipment. That's why, if you get hit by such a misfortune, don't struggle to fix it yourself but turn to the experts! They will help you out in a hassle-free, effective and effort-saving manner, that's for sure!
Get an instant quote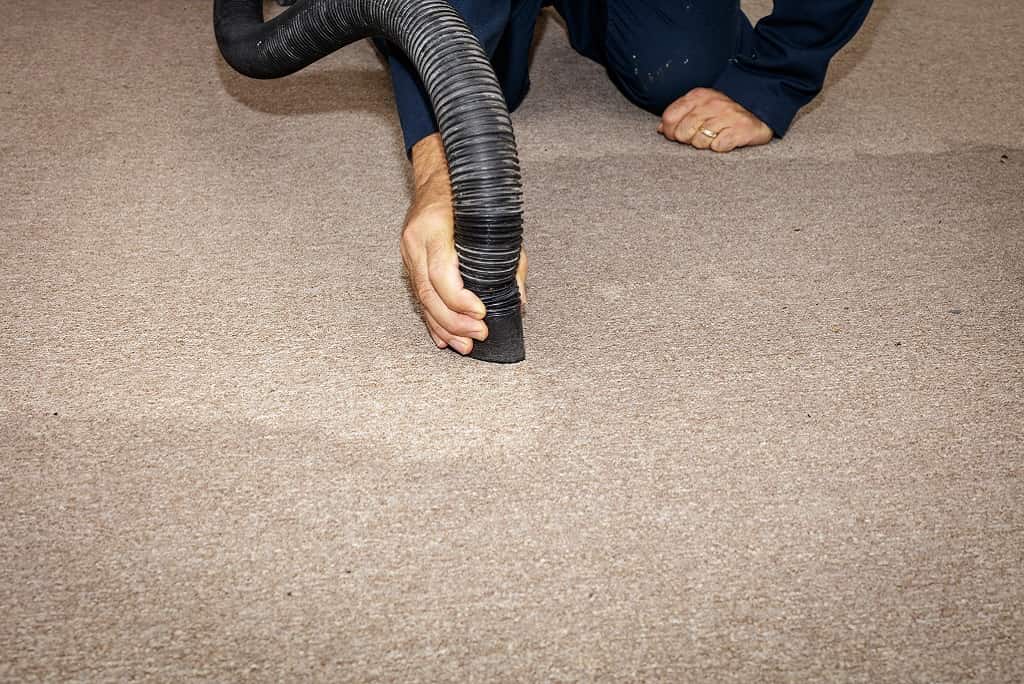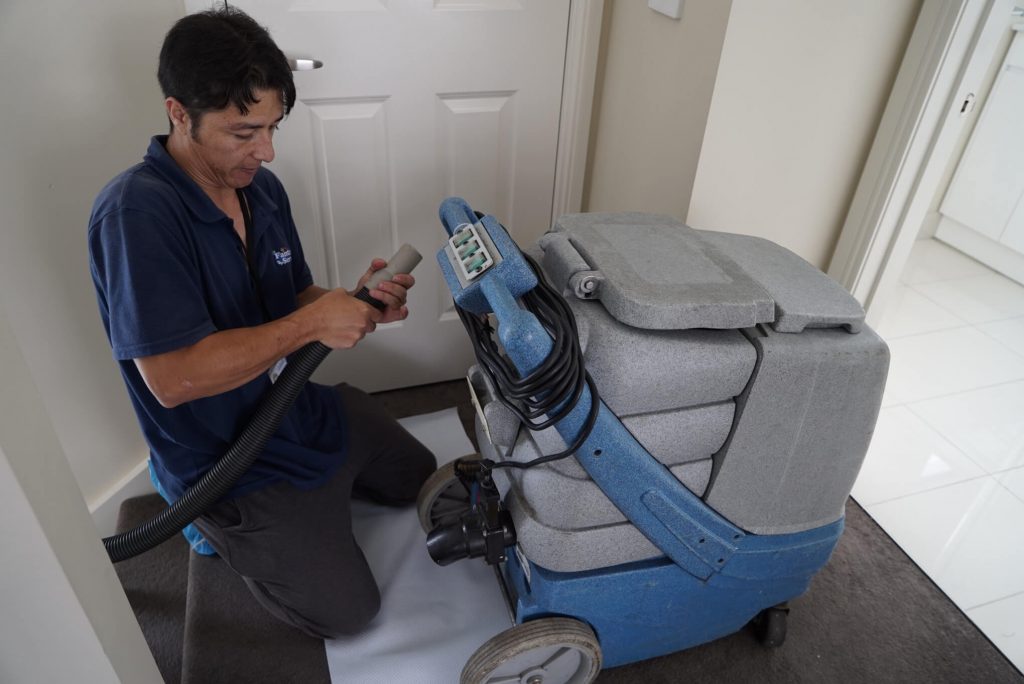 Why choose Fantastic Cleaners if in need of water damage carpet cleaning in Brisbane
We, from Fantastic Cleaners, have been specialising in providing expert cleaning services in the area of Brisbane for more than 10 years now. We realise the seriousness of a water damage problem and always treat such adversity as a priority. That's why, we make sure that we use high-powered water damage cleaning equipment to address the issue.
The professionals we work with employ the use of industry-grade water extraction machines, a next-generation hot water extraction cleaning technique and super strong air blowers and dehumidifiers. Also, we rely on experienced, vetted and skilled local pros, who specialise in carpet cleaning after water damage. Besides, we offer some additional advantages to our customers:
7-days-a-week availability with no additional charge for weekend bookings;
Simple and convenient online booking system;
Competitive rates with no hidden fees;
Special deals when booking two or more services at once;
Amazing perks and credits towards future bookings for all our Fantastic Club members.
Get an instant quote
How is the water damage carpet cleaning service in Brisbane performed?
Your expert will start the process with a careful evaluation of the water damaged carpet and floor. It includes determining the source of the water damage and measuring the level of saturation of the carpet by using a specialised tool. In the next step, the excess water will be removed from the carpet with a powerful water extraction machine.
Since the water damaged carpet will most likely need a good cleaning as well, this will be performed at this point by using the hot water extraction method. During this step, the specialist will inject a mixture of hot water and professional cleaning product into the carpet, under high pressure. With another operation of the machine, the pro will extract the sullied water from the carpet, leaving it slightly clean and just moist. Note that the cleaning process will help a lot with eliminating the bad odour of dampness, which is very likely to appear after the water damage.
The last step consists of drying the carpeting and the floor underneath with the help of powerful air movers. If needed, the specialist will also turn on a strong dehumidifier to absorb the excess moisture from the air and ease the drying process. This way, the technician will be able to prevent mould development on your carpeting and the floor underneath it.
Get an instant quote
Frequently Asked Questions
Q: What if the bad odour of wet carpet stays after the cleaning?

A: For better results, we offer additional carpet deodorising, performed right after the cleaning.

Q: Can a single cleaning specialist handle the whole 1st floor of a house by himself?

A: Most likely no. But we are ready to send a team of water damage carpet cleaning experts if the situation requires it.

Q: Can I book a same-day service?

A: Yes. Since a water damaged carpet situation requires a quick reaction, we do our best to respond to water damage carpet cleaning requests ASAP.

Q: Is there any prep work for me to do?

A: You can organise the removal of all pieces of furniture from the room, which otherwise may slow the cleaning and drying process.