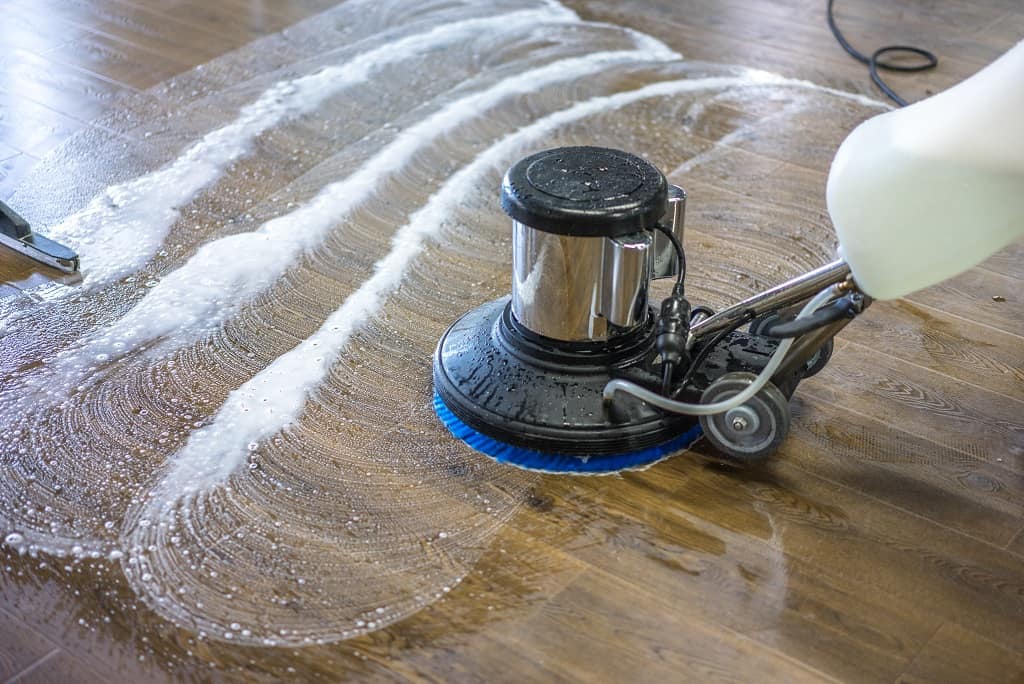 Professional Tile Cleaning in Brisbane
Fantastic Cleaners in Brisbane delivers professional tile and grout cleaning services, designed to maintain your tile floors and walls in hygienic condition. The technicians we work with are local cleaners with years of experience and many tips and tricks under their belts for effective tile cleaning.
So, why would you bother doing the job yourself, spending hours in a bathroom, trying to reach that impossible corner properly and cursing the brush for not being good enough? Let us help you out – no amount of scrubbing by hand can match the results from a hot water extraction tile and grout cleaning machine and professional detergents.
Get an instant quote
Why you need expert tile cleaning
Apart from not having to do this mundane and time-consuming chore yourself, our tile cleaning services have much more to offer. The service is much more effective and saves a lot of time when compared to manual cleaning and can be a lifesaver if friends or family are coming on short notice. The professional machine the technicians use can cover large sections of your tile floors at a time, helping the experts complete their work as efficiently as possible. In addition, they are equipped with tile and grout cleaning wands, designed to clean corners or small areas in your bathroom, like the shower room.
After the service has been completed, the tiles will not only be visibly cleaner but will also be thoroughly disinfected and sanitised.
Get an instant quote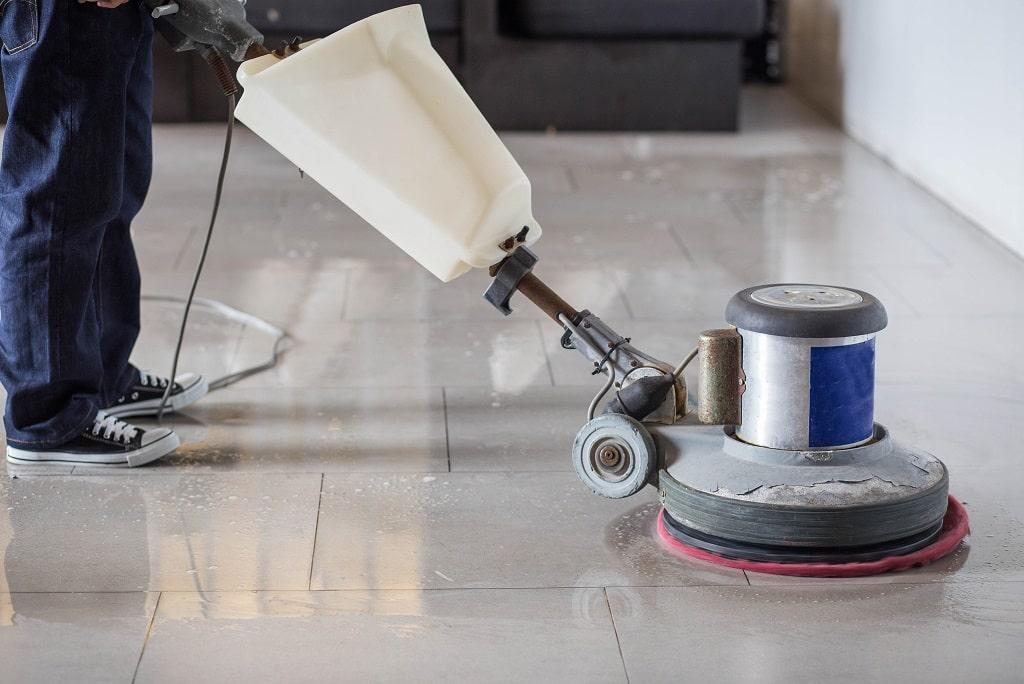 How is the tile cleaning done?
After the technicians have arrived on site and have inspected the area and its size, they will proceed with the actual service:
They will inspect the tiles for any cracks and their overall state and proceed with the service with extra caution, if needed.
All items will be removed from the bathroom, kitchen or living room to have as much access to the area as possible.
A suitable detergent will be applied to pre-treat the grout and tiles so that the highest standard of results is achieved.
The area will then be cleaned with the machine – the high pressure, involved in the process, and the scrubbing brush head will both ensure the successful cleaning of the grout and tiles. And the equipment's moisture extraction functionality will make sure that all the water and grime are removed, leaving your tile flooring completely disinfected and clean.
Note that the technicians will put on protective gear upon entering your home to keep it nice and clean.
Get an instant quote
Frequently Asked Questions
Q: How long after the service I can use the room that has been cleaned?

A: The tiles will be cleaned and ready for use right away!

Q: Is it recommended to have regular tile cleaning?

A: The cleaning procedure doesn't adversely affect the integrity of the tile and grout or sealant. We recommend having your tiles deep cleaned professionally at least twice a year.

Q: If I need a service before a holiday family gathering, can you come on the day?

A: We are happy to provide our services seven days a week, including on public holidays, so feel free to schedule it at the most convenient time for you.

Q: How can I get a quote for the service?

A: You can easily get a quote online – on our website or via our app. Or you can call one of our friendly customer support agents. We will need the size of the area, the general state and if possible – information about the type of tiles and grout. You can also send us a picture for an even more accurate preliminary quote.
Meet our Fantastic Family
Book your tile cleaning in Brisbane now and remember what the true color of your tiles was!
Book online