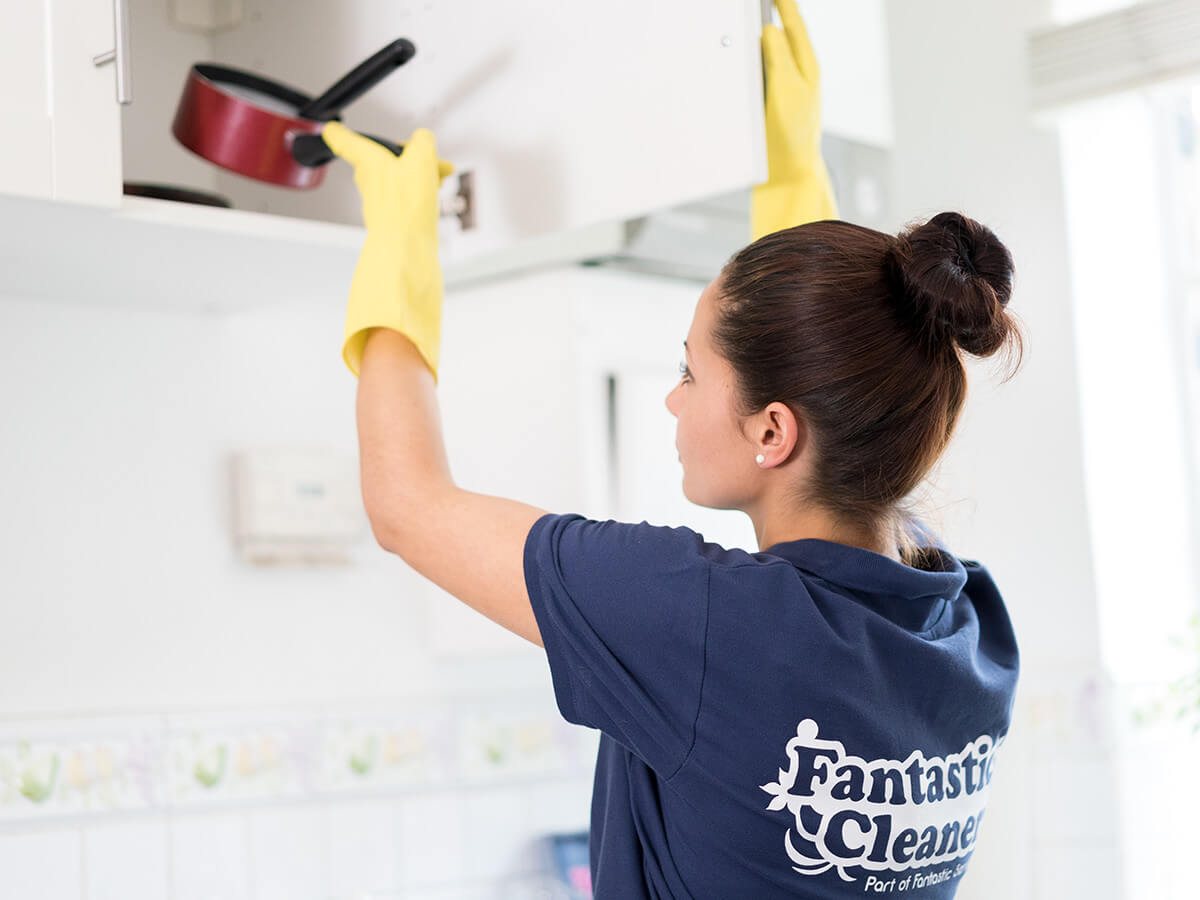 Why opt for professional commercial kitchen cleaning in Brisbane
As a successful restaurant owner, you know the importance of the hygienic state in the kitchen. You surely also know how hard and time-consuming it is to maintain immaculate cleanliness in a restaurant kitchen. That's why professional help with your commercial kitchen cleaning needs will give you peace of mind, more time for you and your staff to focus on your main occupation. Here is a list of some more beneficial aspects of professional kitchen cleaning:
Following strictly all food safety and hygiene standards;
Fire hazard prevention and prolonged lifespan of the kitchen cooking equipment;
Prevention of cross-contamination and potential food poisoning;
Elimination of harmful bacteria and efficient pest prevention;
Maintaining a healthy and safe work environment for your staff;
Keeping your food establishment business image intact.
Get an instant quote
Why is Fantastic Cleaners the best choice for your commercial kitchen cleaning needs?
From one professional to another - entrust your food place's kitchen to us to receive the best possible commercial kitchen cleaning service! Take a look at some of the reasons why our commercial kitchen cleaning service will be beneficial for your food establishment:
We work in compliance with all food safety, and health and hygiene regulations;
The commercial kitchen cleaners are certified and experienced professionals;
We are committed to meet and exceed all food safety inspection requirements;
Full covering of all kitchen areas - from cleaning burnt-out carbon from the chimney to food storage areas and kitchen utensils;
The cleaning methods and non-toxic detergents that we use are highly effective;
All kitchen appliances are ready to use right after the cleaning process;
We offer flexible booking options, even outside of your business hours;
The Fantastic experts will follow your list of requests and cleaning priorities;
We operate at transparent and competitive rates.
We are committed to working for your immaculate image of a safe food provider and responsible employer, who maintains a healthy and safe work environment because your satisfaction as a customer builds our spotless reputation, too.
Get an instant quote
How is the commercial kitchen cleaning service in Brisbane performed?
The team of cleaning professionals will arrive promptly at your food establishment on the appointed day. They will be fully equipped with industry-grade cleaning equipment, non-toxic, antibacterial detergents and professional cleaning supplies. Your cleaning experts will follow all your cleaning requirements and priorities. With us, you can count on the following:
Cleaning of the ceiling, walls and ceiling vents from accumulated dust and grime;
Degreasing of the hood and canopy and other grease-accumulating equipment;
Cleaning and degreasing of stoves, gas hobs, grills, fryers and microwaves so that they are ready for immediate use;
Cleaning and polishing of all kitchen utensils and appliances - dishwashers, mixers, blenders, scales, freezers, refrigerators, hot/cold storage units, shelves and cupboards;
Cleaning/degreasing and disinfection of all surfaces - preparation tables, splashbacks, tiled surfaces, sinks, tubs, countertops, workbenches;
Everything will be disinfected with an effective, non-toxic antibacterial product;
Finally, the floor will be diligently mopped and disinfected, as well.
Get an instant quote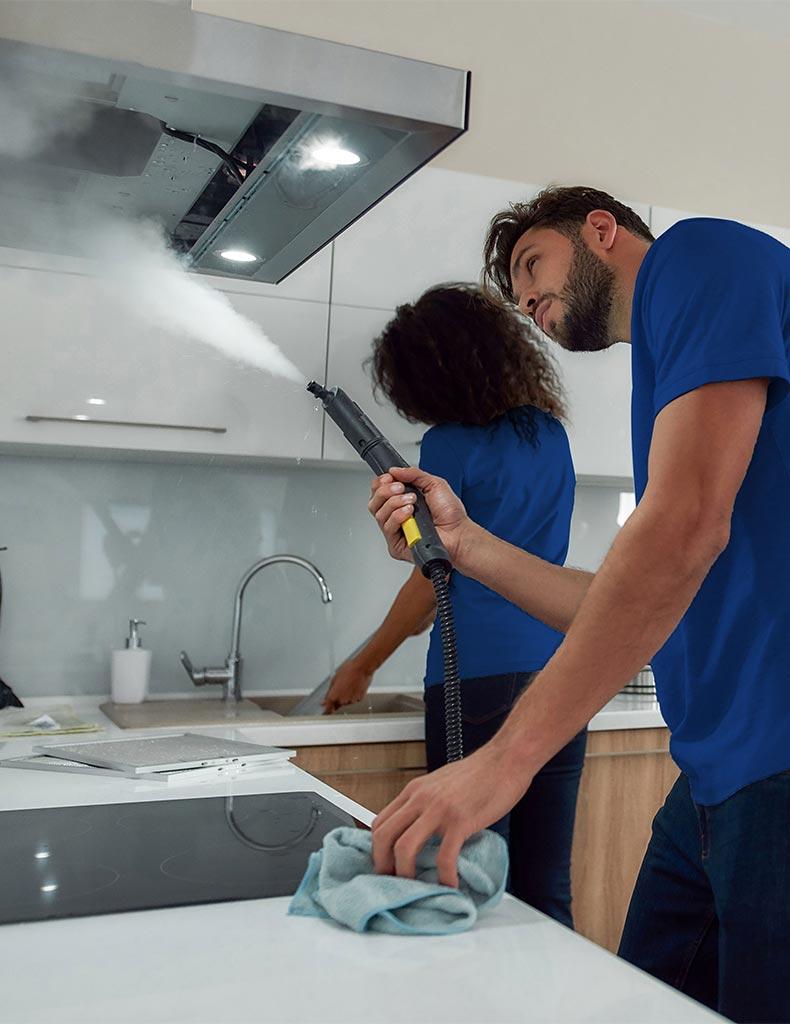 Frequently Asked Questions
Q: What is the cost of your service?

A: It will depend on the size and condition of your industrial kitchen. Our commercial kitchen cleaning services are charged at hourly rates.

Q: Can I use your services on a regular basis?

A: Absolutely. Even though one-off bookings are also an option, regular appointments are highly recommended for better results and a better deal.

Q: I have a walk-in fridge in my restaurant's kitchen. Can you clean it, as well?

A: Yes. Your professionals will expertly perform the cleaning of your refrigerator room.

Q: Do you clean office kitchens, as well?

A: Yes, absolutely. Just book a time slot convenient for you. We will be happy to help!