Advanced Blinds Cleaning Service in Brisbane
All intricate parts are cleaned
Improved hygiene with no dust spread
Reduce the cost of replacement
Same day booking options
Get a quote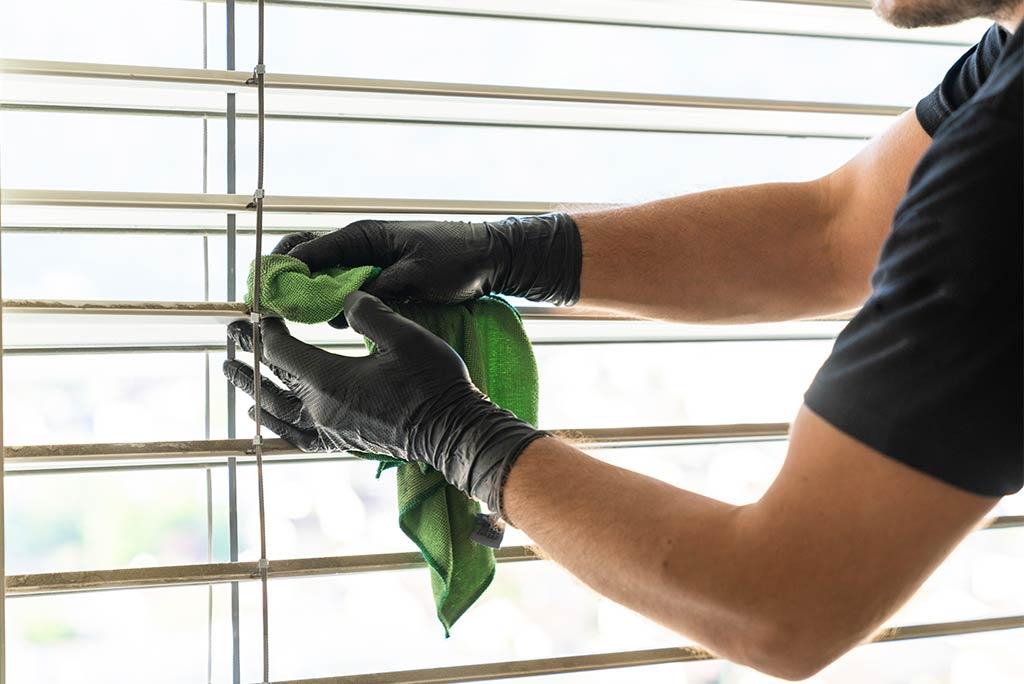 Expert blinds cleaning service in Brisbane
Here at Fantastic Cleaners, we pride ourselves as leading specialists in blind cleaning services and we're passionate about providing you with everything needed to keep your blinds functional and maintained. We clean all blinds types and have the perfect solution for cleaning all the dirt, grime, dust, stains, insect marks, nicotine and grease build-ups out of your blinds. We work with vetted and trusted blind cleaning experts in Brisbane who will restore your blinds by giving them the desired new and fresh finish.
Many homeowners and businesses don't realise how dirty their blinds can get in time and how dangerous that can be, especially for people suffering from allergies. The Fantastic Cleaners' team of blind cleaning experts in Brisbane are experienced and will keep your home and work environment clean by removing any harmful allergens and dust build-ups off your blinds.
Get an instant quote
Why choose professional blinds cleaning service in Brisbane
The professional blinds cleaning service will save you from the costly expense of buying new blinds by removing all types of household stains and odours. Regular dusting and wiping can do a lot but can't be compared with a professional blinds cleaning service, which pays attention to the high-traffic parts of your blinds as well as intricate areas.
Our professional blind cleaning service in Brisbane can be booked for any day of the week, plus weekends and bank holidays. The antibacterial and non-toxic solutions we use to clean your blinds will make sure no dust, germs and allergens are spreading through your home or office.
Note that, our blinds cleaning service in Brisbane is performed on-site and the prices are fixed per piece. Most of our customers book our blinds cleaning service in addition to their end of tenancy or Spring cleaning service.
We use advanced cleaning processes and specialized equipment to renew your blinds and leave them revitalised and bright looking. We clean all types of blinds in Brisbane, including:
Venetian blinds
Roller blinds
Roman blinds
Timber blinds
Slimline blinds
Roller blinds
Holland blinds
Austrian blinds
SunScreen blinds
Get an instant quote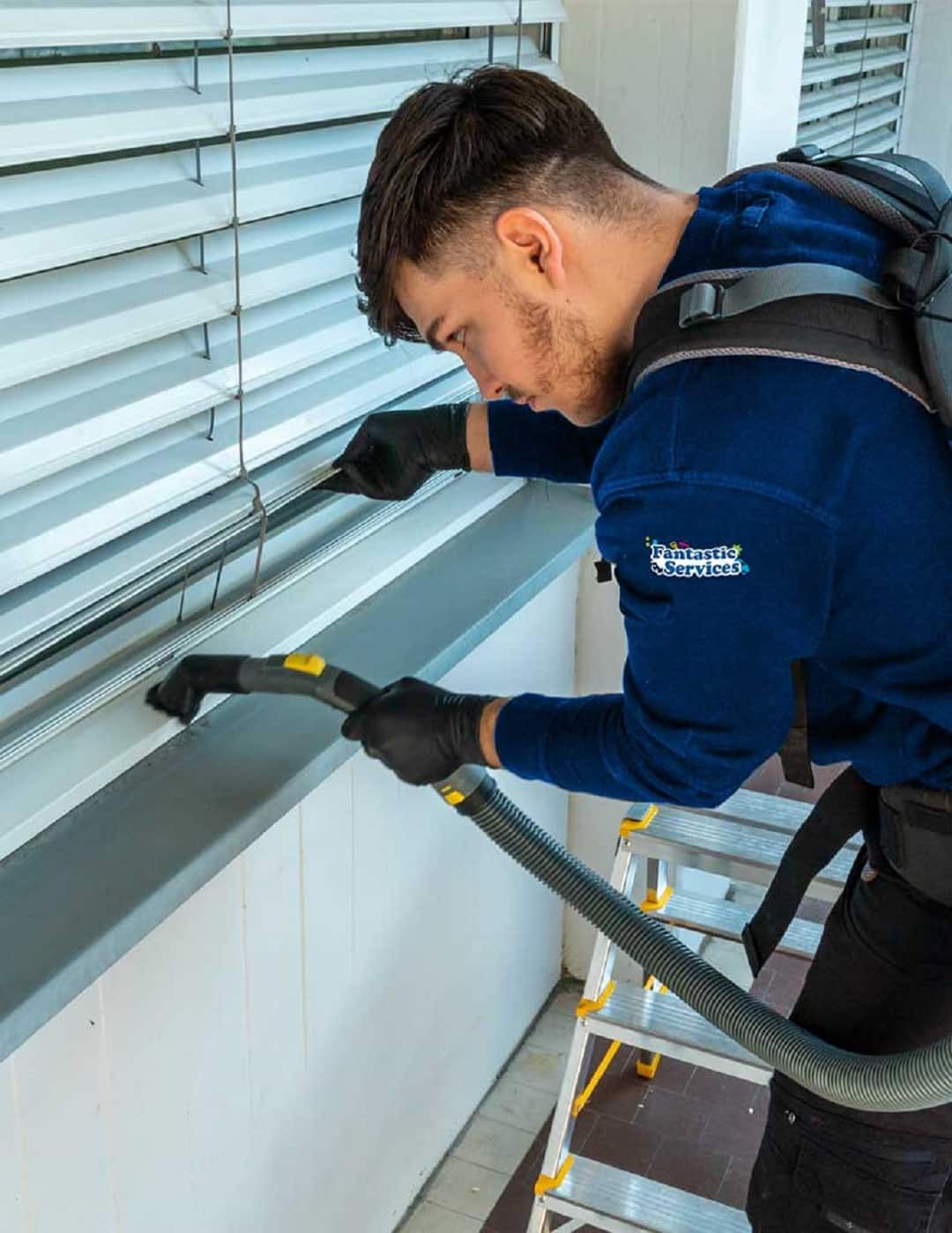 Frequently Asked Questions
Q: How often should I hire your blinds cleaning service?

A: Well, if you dust and wipe your blinds regularly but notice that the dirt isn't going away, then we recommend you to opt for professional blinds cleaning service. Also, cleaning your blinds twice a year is a good practice.

Q: Should I take down the blinds and bring them to you?

A: No, we'll take down, clean and re-hang your blinds for you!

Q: Will you clean the cords, as well?

A: Yes, we'll clean thoroughly the entire blinds and cords!