Deep bathroom cleaning in Brisbane
High-quality cleaning assured
Professional equipment and detergents
Seven-day service options
All sanitary-ware and appliances deep cleaned
Leaves bathrooms sanitised and odour free
Get a quote

Professional bathroom cleaning in Brisbane
Hygiene always matters, but when it comes to bathrooms it really is absolutely vital. Ensuring that this room is germ-free, looks appealing and smells sweet and fresh is important to maintain good health.
Cleaning toilets, scrubbing bathtubs and polishing mirrors or chrome are rarely favourite tasks. Without periodic deep cleaning, bathrooms can start to look shabby or smell less than fresh. When you want professional cleaners to come in and work diligently to ensure that bathrooms, ensuites or washrooms are given the deep cleansing they need it's time to book Fantastic Cleaners for bathroom cleaning in Brisbane.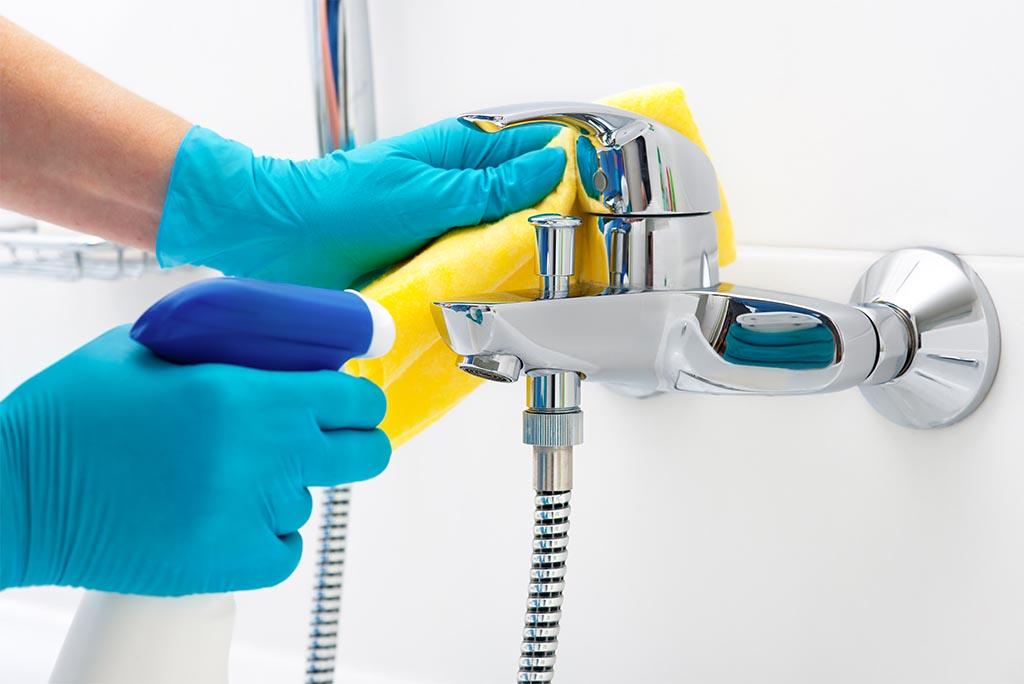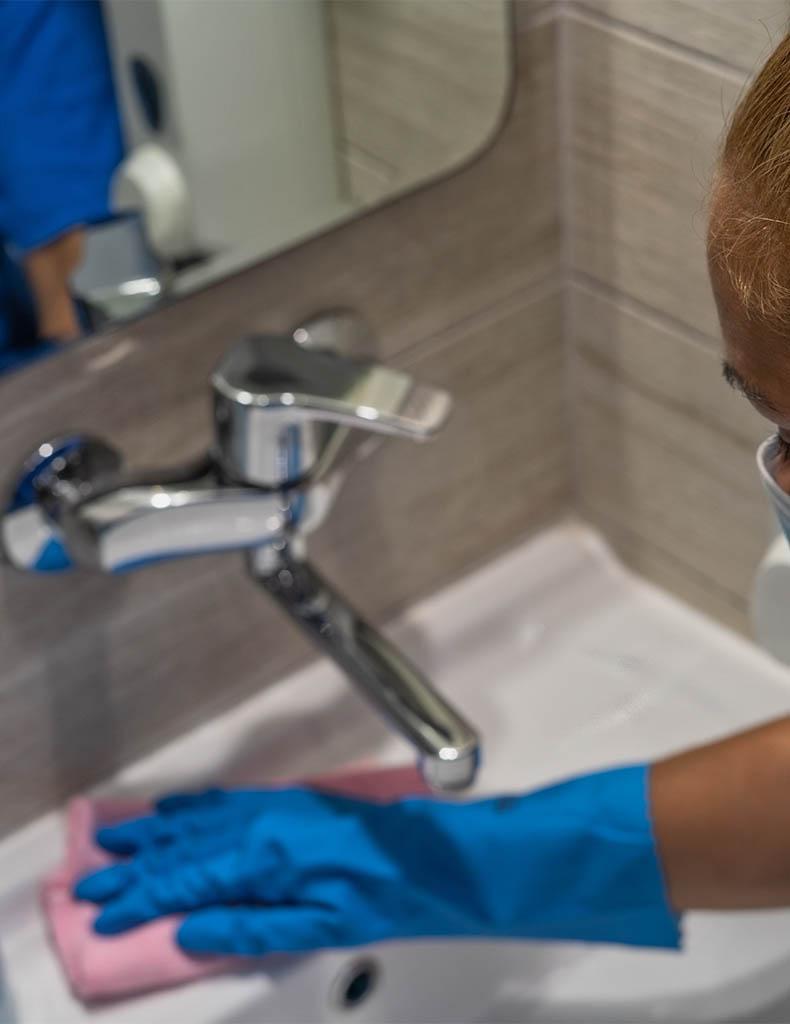 Why use a dedicated bathroom cleaning service
Day to day bathroom care will already be a part of your cleaning routine, but it's sometimes impossible to go beyond the chores necessary to maintain basic hygiene.
Making the effort to remove every last speck of soap from bathtubs, the shower and sinks can get overlooked when there are more pressing calls on your time. In hard water areas, such as Brisbane, limescale builds up on and around taps and showerheads and can be quite a challenge to get rid of. And because bathrooms are high humidity environments, mould can easily get a foothold. Mouldy bathrooms look unattractive and, worse than that, the spores produced by mould can cause respiratory problems and have other injurious health effects.
Book professional bathroom cleaning services in Brisbane and the cleaners will arrive with cleaning equipment and a range of eco-friendly products to deal with all the different issues posed by bathrooms. They'll have the time to give the job the attention it deserves and leave the room spotless, disinfected and odour-free.
Get an instant quote
What's included in your bathroom cleaning service
The rate for bathroom cleaning in Brisbane is inclusive of labour, equipment and cleaning products. Your cleaner will do everything required to return the bathroom to the highest standards of sanitation:
Toilets and bidets are cleaned and disinfected, sinks and baths are scrubbed, dried and polished, while taps are cleaned, descaled if required and polished. Shower walls, floors and doors are cleaned, limescale is removed and everything is polished. Particular attention is paid to showerheads which can get scaled up, reducing the flow of water. When necessary and when the fittings allow it, showerheads are removed, soaked and scrubbed before being dried, polished and replaced.
Tiles and their grout or splashbacks are cleaned, dried and polished. Your cleaner brings specialist products to treat mould wherever it is to be found in the bathroom and deodourising products which can be used to freshen the bathroom or the appliances in it as required.
Vanity units, medicine cabinets and any other furniture in the bathroom is cleaned down. All mirrors and glass are cleaned and polished. Vents and grills are dusted, vacuumed or wet cleaned as required. Any rugs or throws on the floor are vacuumed and the floor itself is cleaned and disinfected.
In short, your cleaner arrives at the time you've requested and works hard until the whole bathroom is sanitised, hygienic and sweet-smelling.
Get an instant quote
Frequently asked questions about bathroom deep cleaning services in Brisbane
Q: How often do you recommend bathroom deep cleaning?

A: This really depends on how much use the room gets, how much time you or your cleaner are able to spend on the bathroom for regular cleaning and whether there are issues such as poor ventilation which make it harder to keep the room clean and fresh. Clients often request bathroom cleaning when they move into a new home and then once or twice a year. Commercial properties, especially those where food is produced for the public may benefit from a more frequent service.

Q: How do I know the cleaners are trustworthy and reliable?

A: All Fantastic Cleaners personnel are reference vetted and trained before starting to deliver services. We monitor quality constantly. We're sure you'll be delighted with the standard of work your professional cleaner delivers. And if there's ever any problem, just let us know, so we can put things right.

Q: Can I book bathroom cleaning for the weekends?

A: Yes, like all Fantastic Cleaners services in Brisbane, bathroom cleaning is available seven days a week and on public holidays too. You can check the current availability of cleaners online here, via our app or by calling us.

Q: Can I combine deep bathroom cleaning in Brisbane with other services?

A: Yes, of course. Deep bathroom cleaning goes well with dedicated kitchen cleaning or general domestic one-off cleaning services.