Carpet water damage cleaning in Sydney
7-days-a-week availability & easy online booking
Effective water extraction and carpet drying methods
Experienced carpet cleaning specialists
Serving both commercial properties and private homes
Get a quote

Why use water damage carpet cleaning services
Overflows and floods of different origin may result in disturbing water damage in your home or office. The floors usually suffer the most from such adversity, which means that carpets can be heavily damaged, as well. Not only can they be soaked in soiled water, which is extremely hard to extract by yourself, but there is a big chance that mould can start forming underneath, on and around the carpeting if the latter is left wet for more than a day or two. This requires quick and rational measures, which can be rather time- and effort-consuming.
That is why, a specialised water damage carpet cleaning service is necessary to cope with such a misfortunate situation in a timely and effective manner. The professional water damage carpet cleaning solutions include the use of advanced water extracting machines and drying equipment, as well as special odour removal techniques.
So, if a burst pipe, bathtub overflow or natural flood result in water carpet damage in your home or office, don't hesitate to seek professional help! It's available and it's right next to you!
Get an instant quote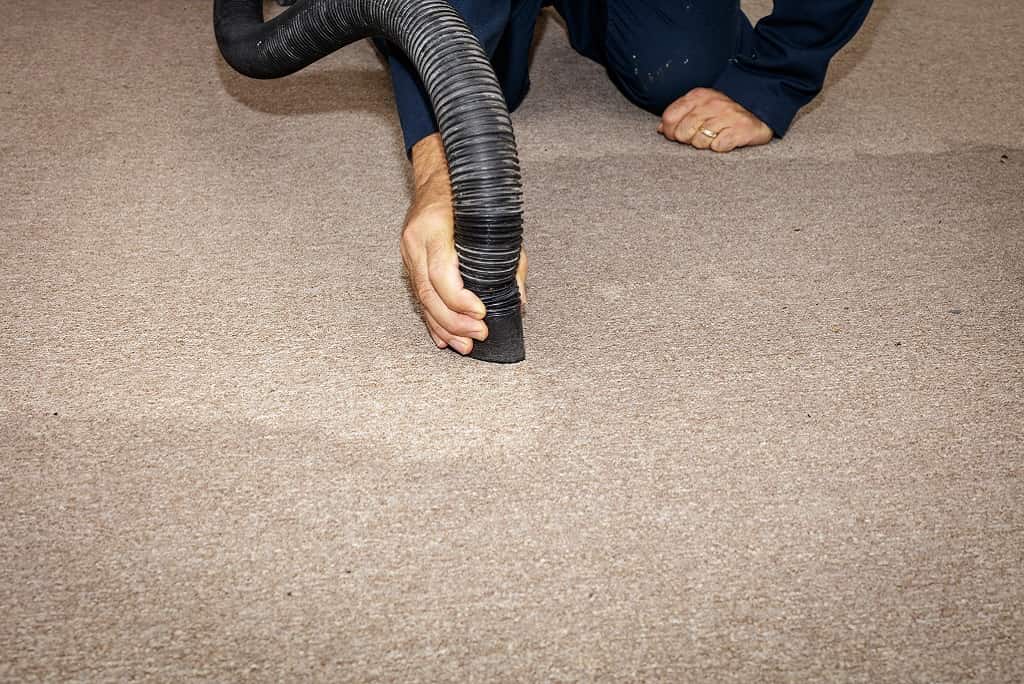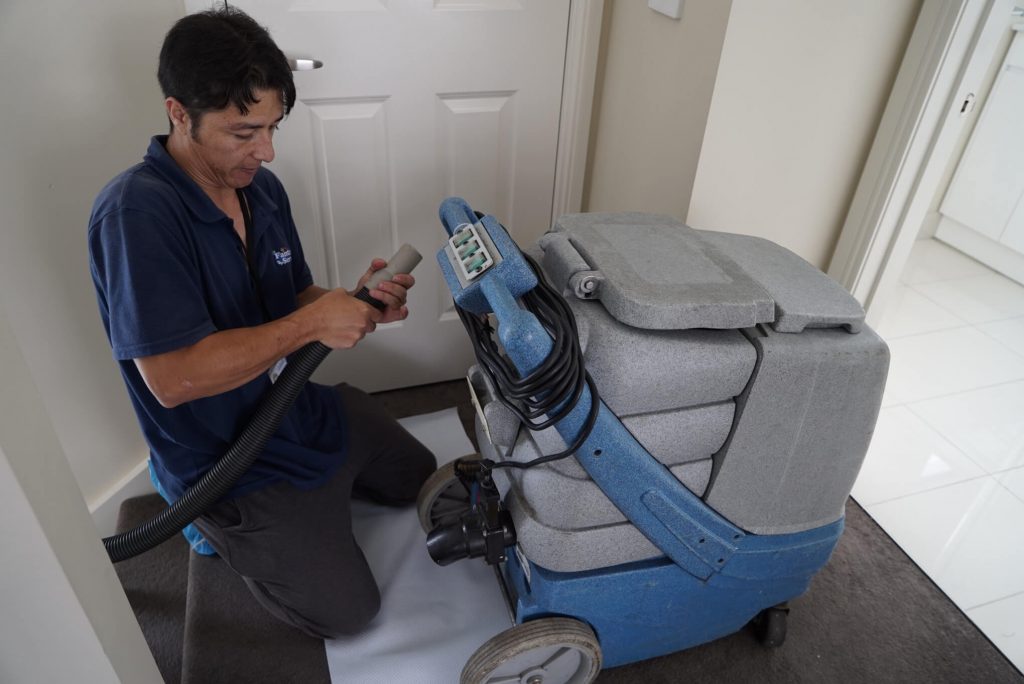 Why is Fantastic Cleaners Sydney the right choice for your carpet water damage needs
We, from Fantastic Cleaners, have been providing the community in Sydney with various cleaning services for over a decade. The cleaning specialists we work with are fully trained and have years of experience in specialised cleaning. That is why we are confident in our expertise and the quality of the cleaning services we offer. Take a look at some more of the advantages of booking water damage carpet cleaning with us:
Our services are offered on weekends (at no additional charge) and on public holidays, too;
We use advanced water damage carpet cleaning and drying technology - industry-grade water extraction machines, dehumidifiers and air movers;
Our online booking system is quick and easy to use;
We operate at competitive and transparent rates;
By becoming a member of our Fantastic Club, you sign up for additional benefits and discounts;
You can always get a better deal by booking two or more of our services at once. We offer a full range of professional cleaning services to choose from such as deep cleaning, bond cleaning, oven cleaning and more.
Get an instant quote
How is the water damage carpet cleaning service in Sydney performed?
The first step of the water damaged carpet cleaning is evaluating the source and most of all - the damage caused on the carpet and the floor underneath. Even the walls near the carpet are inspected for mould growth. The evaluation is performed by using a specialised tool, which measures the level of saturation of the damaged carpets.
The next step is extracting the excess water from the carpet with an industry-grade water extraction machine and a powerful air blower.
When all the standing water is extracted, a new inspection of the carpet is made to determine whether additional carpet cleaning is necessary (which is very likely so).
If necessary, in this step, carpet cleaning is performed, using the hot water extraction method, where hot water is injected under pressure along with effective cleaning products. Then the soiled soapy mixture is extracted again, to leave the carpet clean and just slightly moist. This step will eliminate to a great extent the bad odours, as well.
Additional deodorising is available if needed, upon request. The only step left is to fully dry the carpet. The drying process is completed with the help of very powerful, industrial air movers. The air flow is blown towards the carpet and the floor underneath to complete the drying process.
The described procedure will not only solve the water damage problem in the fastest and most professional way, but will reduce to a minimum the chance of secondary damage, such as mould growth.
Get an instant quote
Frequently Asked Questions
Q: Can you clean flooded wall-to-wall carpeting?

A: Yes, we can still help. For best results, however, all pieces of furniture must be removed from the carpet.

Q: Can you help if more than 24 hours have passed since the overflow?

A: We can surely help minimise the damage.

Q: What if mould has started to form? Can you clean it?

A: We will do our best to help with eliminating the mould, as well. Usually, we can help with light mould damage only. That's why we recommend that you call us no later than 24 to 48 hours after the flooding incident, for best results.

Q: Will my carpet be completely dry after the cleaning process?

A: This is our goal - to leave you with a clean and dry carpet, in order to prevent the damp from spreading and mould from forming.