Get fast and effective vent hood cleaning in Sydney
Return your kitchen exhaust to spotless condition
Call in professionals who clean filters as well as surface
Reduce risk of fire while minimising your energy bills
Rely on standards that meet OH&S expectations
Get a quote

Kitchen exhaust cleaning in Sydney from trusted local professionals
Your vent hood is designed to extract fumes, smoke, odours and heat. So when it doesn't work, your kitchen can soon fill with all of the above any time you turn on your stove.
That's where Fantastic Cleaners' professionals come in. Call in our experts for an in-depth session of vent hood cleaning in Sydney. Delivered using highly effective yet eco-friendly methods, your service will get your kitchen exhaust system back to its best in no time at all. Say goodbye to dirt, grease and grime. And hello to a properly working system and a fresh cooking experience.
Get an instant quote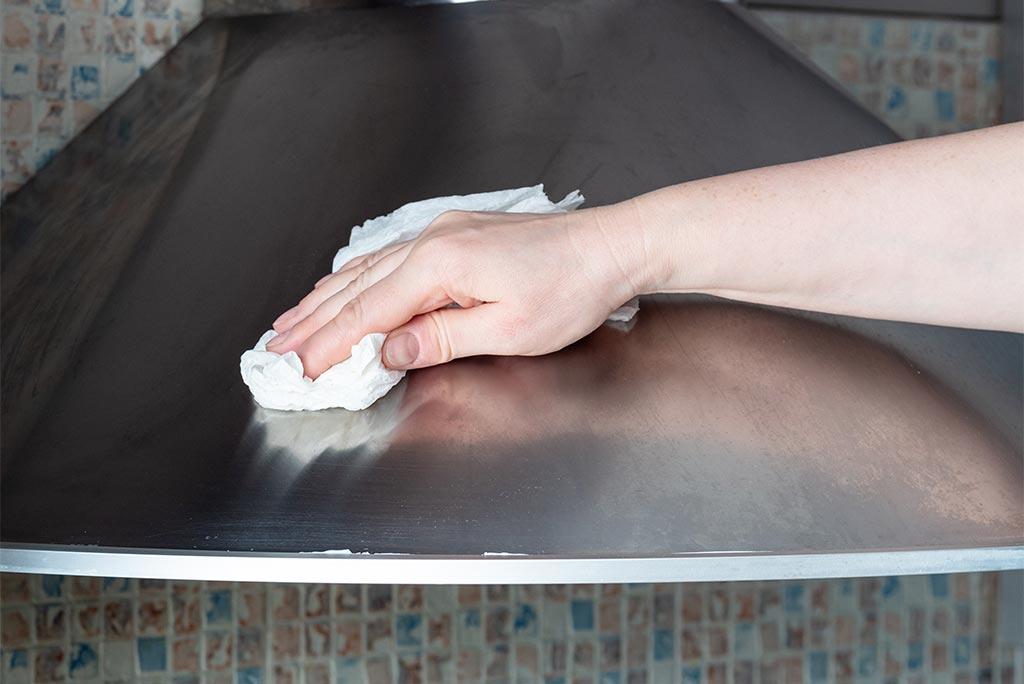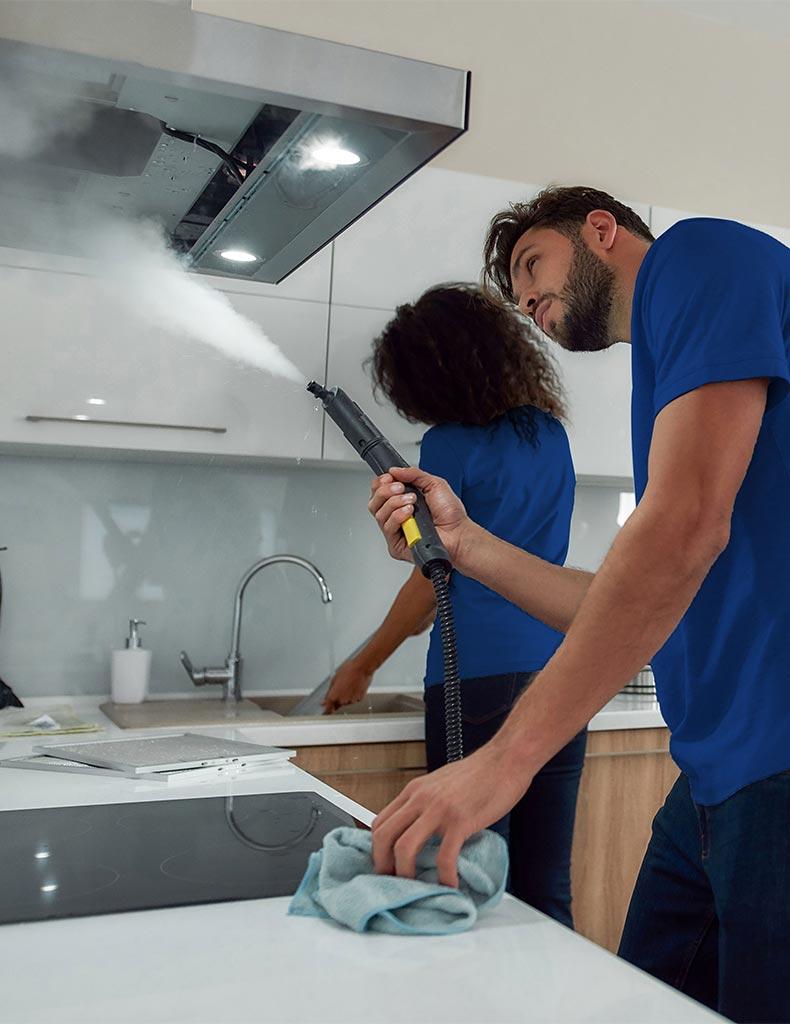 Why do you need an expert for vent hood cleaning in Sydney
Anyone can quickly run a cloth around the outside of a vent hood. But this often just moves grime around rather than removing it. True professional exhaust fan cleaning - like the kind we deliver - actually involves the removal of the internal filters and degreasing them using powerful yet eco-friendly detergents in a vehicle-mounted unit.
Just what you need for any range hood
Cupboard-mounted and canopy range hoods. Hoods with centrifugal fans or rotary units. No matter the type or size of your kitchen exhaust, we know how to deal with it.
Trust experts working to OH&S standards
Every specialist on the team we send to you works to the most exacting professional standards, as laid out by the OH&S.
Enjoy your cooking experience again!
No more smokey-smelling clothes. No more trapped smoke and fumes. No more fire alarms being innocently set off. Rest easy and get back to enjoying your cooking experience once your range hood filter cleaning is complete.
Get an instant quote
How does exhaust fan cleaning work with us?
This is a two parts service. The first is range hood filter cleaning, during which your team of experts will remove the filters from your kitchen exhaust and soak them in the special degreasing unit in the back of their vehicle. This unit uses highly effective yet eco-friendly degreasing agents to remove all dirt and grime from your filters, freeing them to do their job.
Meanwhile, the main body of your unit will be undergoing expert vent hood cleaning removing all grease and grime there too. If you need the rest of your oven cleaned, you can book kitchen exhaust cleaning at the same time as one of our standard oven cleaning services.
Get an instant quote
Frequently Asked Questions
Q: Can you repair my kitchen exhaust if it's broken?

A: We don't fix mechanical faults. But a great deal of poor functionality on the part of your kitchen exhaust may come from the sheer amount of dirt and grime which can build up in unattended systems. The professional vent hood cleaning we deliver in Sydney can often fix that.

Q: Can you clean X type of range hood?

A: Almost certainly, yes. We clean any and all types of range hood units. But do feel free to get in touch with us if you think you have a truly unusual model on your hands!

Q: Who will you send to clean my range hood?

A: The experts we send to you are fully trained and highly experienced professionals. Each has been thoroughly vetted and background-checked in addition to working to OH&S standards during all of their work.

Q: Can I get full oven cleaning at the same time?

A: Of course! You can combine range hood cleaning with a number of other cleaning services we offer. Just let us know what you need and we will provide you with a quote for free!
Fast. Professional. Great for your energy bills! Book your vent hood cleaning today.
Request a quote now!