Bathroom cleaning in Sydney for the discerning
If there's one room in your home where you don't want to skimp on cleanliness, it's the bathroom. It's all too easy for soap scum to build up or for the shine on mirrors or shower walls to dull. Any bathroom that's not regularly cared for can start to generate less than pleasant odours and in this high-humidity environment, mould can be a problem. At least one bathroom in your home is likely to be accessible to house guests, even those who you might not know that well. In short, you don't want your bathroom to let you down.
Get an instant quote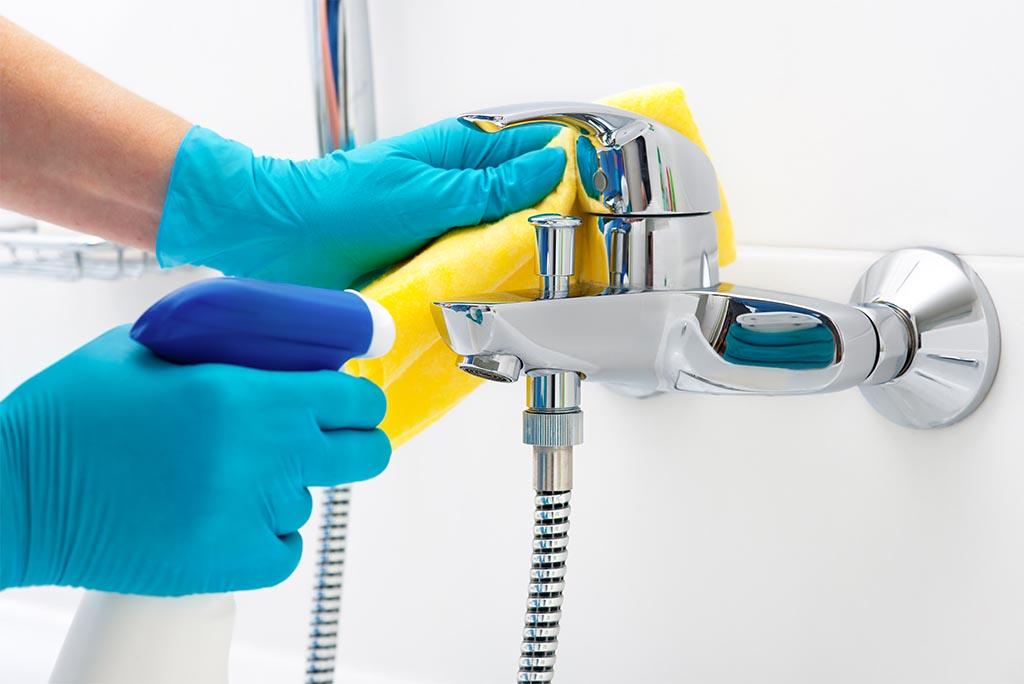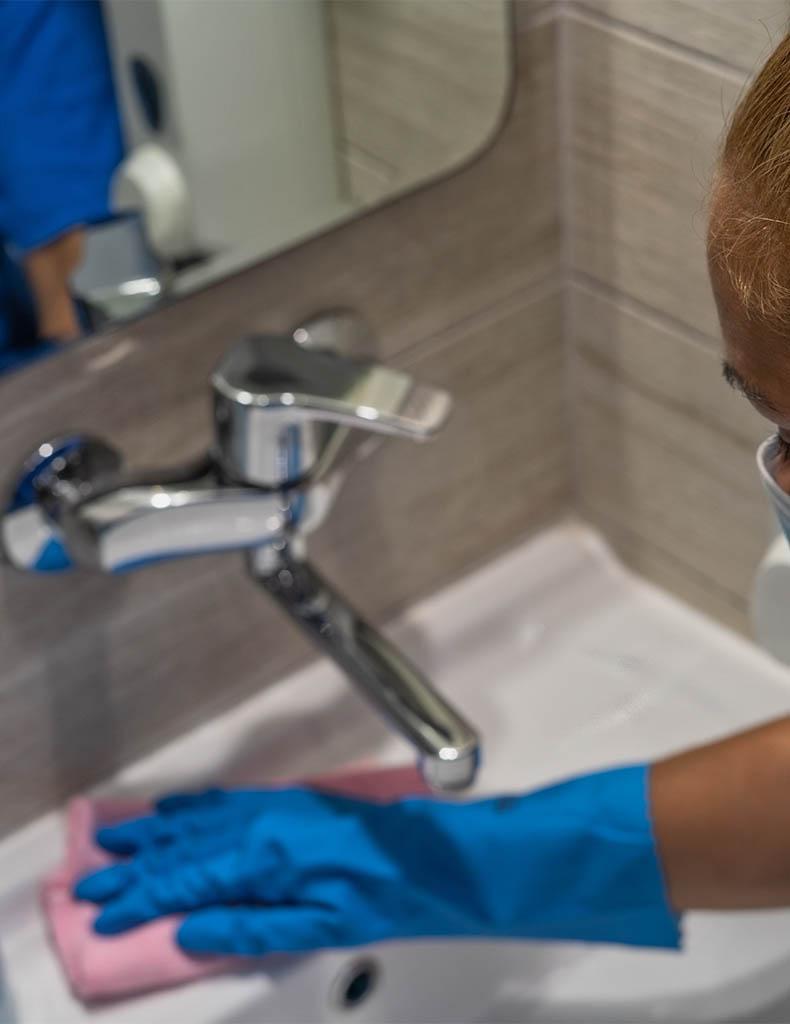 Is it really worth employing professionals to clean a bathroom?
For sure, taking care of basic bathroom cleaning as part of your regular housework routine doesn't take that long. But unless you have the right tools for the job and are prepared to invest a significant amount of time and some serious elbow grease you won't get that professional gleam. Even if your bathroom is small, the range of different surfaces and appliances in it all require different cleaning products, equipment and techniques. Book experienced cleaners to do the job, get them to bring the equipment and cleaning products they need and you cut down on the detergents and equipment you need to store.
Periodical deep bathroom cleaning in Sydney will leave the room spotless to the eye and perfectly hygienic, with all harmful mould spores and pathogens destroyed. This makes your regular cleaning quicker and more effective. Choose Fantastic Cleaners for this work and your bathroom will receive a high standard professional clean, delivered at a time that's convenient to you and at a very reasonable price.
What happens when you book bathroom cleaning services
Your cleaner will arrive with all the equipment needed to complete your work and a range of products to tackle different items and issues.
Sanitary ware - Toilets and bidets are deeply cleaned, disinfected and deodourised. Baths, sinks and shower tubs are scrubbed using powerful but non-abrasive products. Your cleaners will use specific products to lift soap scum, limescale or mould. Taps and showerheads are cleaned and polished.
Tiled surfaces - Are deep cleaned, grout is cleaned and all tiled surfaces are dried and polished until they shine.
Glass surfaces - Shower doors and mirrors are cleaned and polished.
Bathroom appliances and units - Every surface is cleaned, dried and polished, this includes bathroom vents. Light fittings and chrome are cleaned and polished.
Floor - Any loose throw rugs are vacuumed and the floor is cleaned and disinfected.
Anything else - If you have any specific requirements just let us know. It's easy to add extra items to the standard checklist.
Get an instant quote
Frequently asked questions about bathroom cleaning services in Sydney
Q: Is it possible to book bathroom cleaning at commercial properties

A: Yes. Fantastic Cleaners bathroom cleaning in Sydney is suited to both residential and commercial properties so you can book cleaners for either.

Q: If I book a regular cleaner, can't they do the bathroom cleaning when they do my household cleaning?

A: It's up to you what's included in your domestic cleaning service and most clients do have bathroom cleaning on the list. This service is really intended for occasions when you want the cleaner to specifically focus on the bathroom. It's a popular choice for people moving into a new home, especially if that home has been somewhat neglected by the previous owners. It's also an option anytime you want to be sure that the bathroom is deep cleaned and sanitised.

Q: You mention mould removal - can you guarantee 100% removal of mould and any discolouration it may have caused?

A: The products used will kill the actively growing mould. However, since mold spores are naturally present in the air, if the bathroom is poorly ventilated and damp, they may regrow. Removing mould will lift most discolouration, but if it's been present for some time there may be some stubborn residual staining especially on porous surfaces. Sometimes the best option is to treat the mould, remedy any ventilation issues then regrout or reapply silicone sealants.

Q: When are appointments for bathroom cleaning available?

A: Our cleaners work seven days a week and are even available on public holidays so there will always be an appointment to suit your schedule. You can see current availability on our booking apps. Same-day requests are facilitated whenever possible.