Transform your cooking experience with range hood cleaning in Perth!
Bring your energy bills back down
Get powerful as well as eco-friendly cleaning
Have all filters removed via an in-depth cleaning process
Enjoy spotless final results on any type of range hood
Get a quote

Why kitchen exhaust cleaning in Perth is so necessary
Smokey-smelling clothes. An oven that seems far too hot all the time. Greasy heat and steam that won't go away. When your range hood isn't doing its job, your kitchen and your cooking experience can soon start to suffer.
Let Fantastic Cleaners' professionals put things back to rights! The specialists who deliver our kitchen exhaust cleaning in Perth will carefully remove the filters from your range hood, using stringent yet eco-friendly degreasers to remove all dirt and grime. They will leave you with a polished, shining exhaust system that will keep your energy bills down as well as keeping your kitchen fresh and fragrant while you cook.
Get an instant quote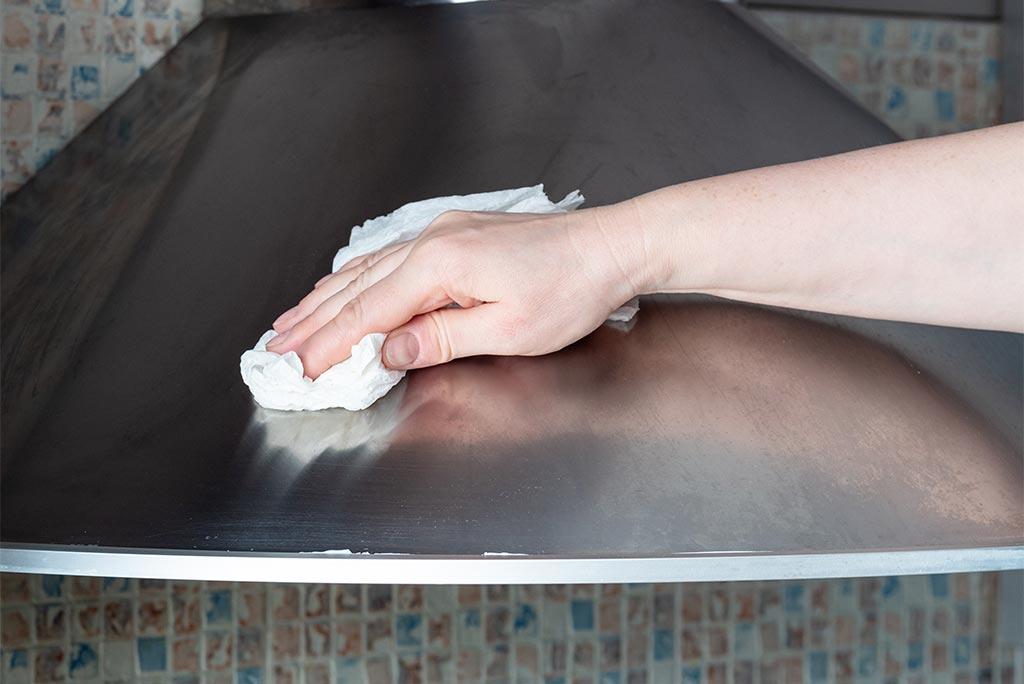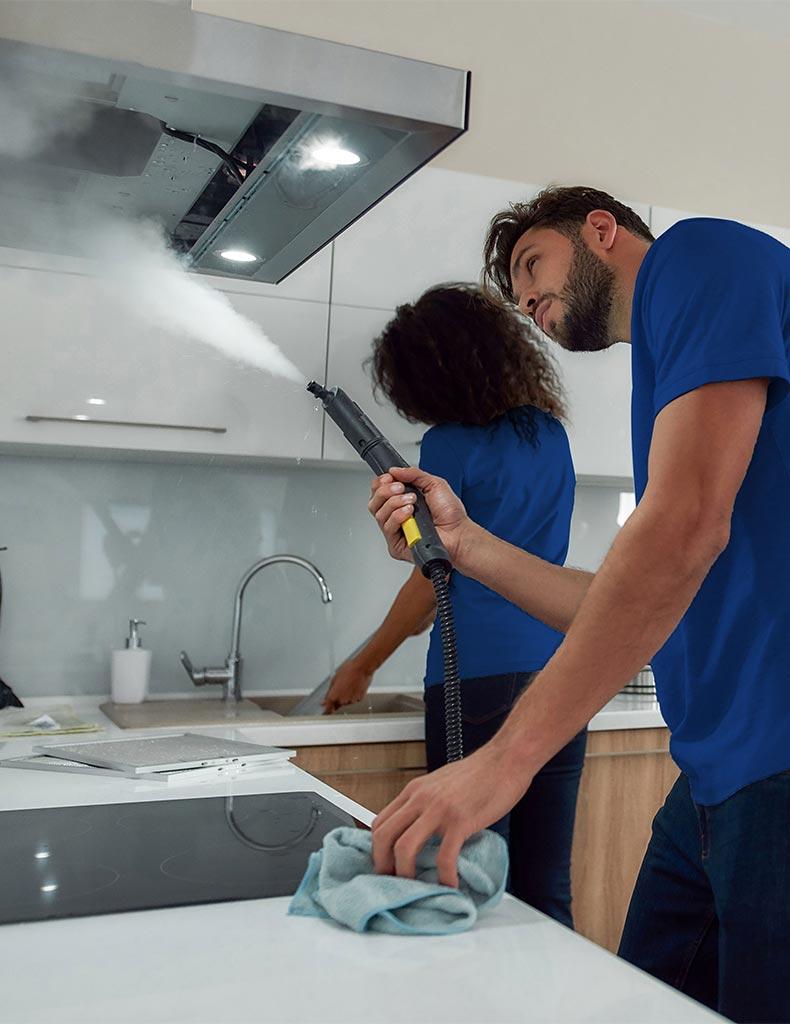 Why you need to use a professional for range hood cleaning
It is easy enough to handle the kind of range hood cleaning that's essentially a quick wipe on your own. But if you want to free up your kitchen exhaust system to do its job properly again, you need the kind of expertise which can take your system apart and clean every individual component. That's precisely what the experts we send will do for you.
Ideal for any range hood type
Use this service for any kind of system you might have fitted. We work with under-cupboard and stainless steel canopy units. Fixed and slide-out hoods. Rotary and centrifugal fan range hoods. Whatever system you have.
Breathe easily once your clean is finished!
Restore your cooking experience. A properly working exhaust system will extract fumes, smoke and other cooking gases as it's designed to. Plus, it will save you money on breakdowns and damage repair.
Professionals working to OH&S standards
Rest easy knowing that all of the experts we send out for range hood cleaning in Perth work to the highest professional standards.
Get an instant quote
How your Perth range hood cleaning service will work
The first thing your professionals will do when they arrive is to assess your exhaust and then carefully remove the filters. These filters will be cleaned using the specialist degreaser units in the back of their vehicle. The solutions we use are completely eco-friendly in addition to being known for delivering exceptional results.
The fixed part of your range hood will then be treated using the same eco-friendly solutions. It's a comprehensive clean which removes all dirt and grime. You can also choose a lighter kitchen exhaust cleaning option in Perth - an integral part of our standard oven cleaning service.
Get an instant quote
Frequently Asked Questions
Q: Will you be able to clean the type of kitchen exhaust system I have?

A: We have not yet come across a type of range hood or exhaust system which we have not been able to handle. But if you have any concerns, please do get in touch with us.

Q: Do I need to provide anything before my clean can go head?

A: Your professional team will bring everything they need to complete the job. The only thing they may need is access to water.

Q: Can I book full oven cleaning at the same time?

A: Absolutely! In fact, the most common way to book our range hood cleaning services in Perth is at the same time as a full oven clean.

Q: Who will be cleaning my kitchen exhaust?

A: You will be sent a single professional or a small team of experts armed with the latest equipment on the market. Each has extensive experience and is fully trained in addition to being vetted and smartly uniformed. They will get right to work on your range hood, restoring it to fully functioning condition.