Find a trusted pro for external house cleaning in Perth
Remove pollutants, dirt and bird droppings which can damage paint or other finishes
Improve the appearance of your home and ensure a hygienic environment
Use house exterior cleaning for routine maintenance or to prep for repainting
Fully insured service delivered by a competent licensed professional
Get a quote

Show your home you care - external house cleaning in Perth
House exterior cleaning is an important part of maintaining your home. Airborne pollutants, grime, bird droppings, stains, moulds and mildew all make the outside of your house look uncared for and unwelcoming. Pollutants damage paintwork or other finishes, while moulds can penetrate the walls, eventually posing a health risk for people living in the house.
Cleaning the outside of your home might seem like a daunting prospect. There's a lot of surface area, and that could mean a long time spent washing down or scrubbing. Pressure cleaning is a better option but, incorrectly used, a pressure cleaner can damage walls, window seals and weatherboarding.
Get an instant quote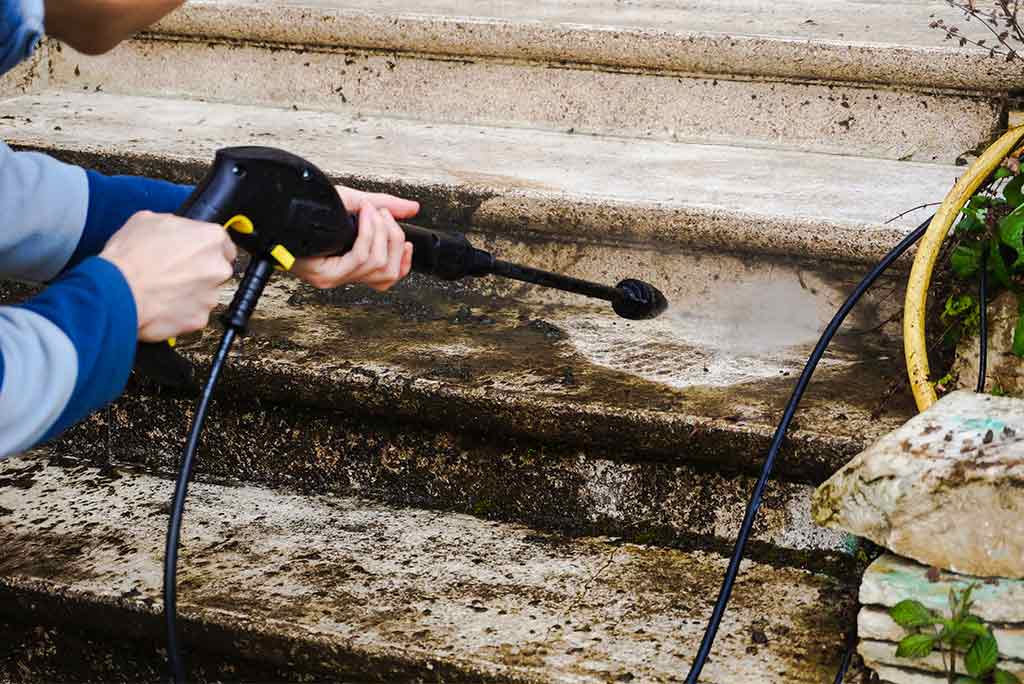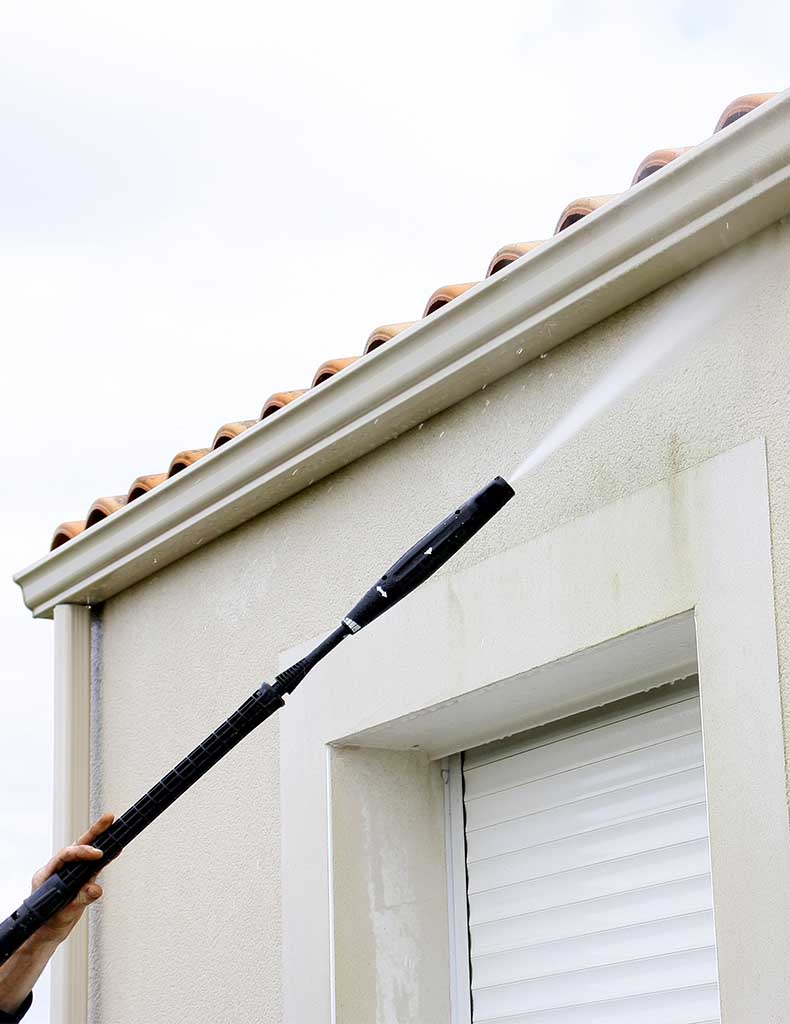 The advantages of specialist house exterior cleaning services
Booking professionals, like the people who'll come to you if you book your external house cleaning with Fantastic Cleaners in Perth, brings a number of benefits.
Save time - No tedious hand scrubbing. Specialists have the equipment and know-how to do the job faster than you can and to deliver a better result too.
Eliminate the risk of doing more harm than good - A trained cleaner has the experience to adapt their cleaning techniques to the specific surfaces being worked on. This often means using the pressure cleaner at lower settings and working patiently and carefully rather than blasting away at full power regardless of the need for a little delicacy.
Convenience and satisfaction assured - You'll have the option of getting your external house washing done on weekdays or at the weekend. And because you're working with reputable local tradespeople you know that the work is completed by someone who's trained and certified, and takes pride in doing the best possible job.
Get an instant quote
Get your house exterior cleaning done
Getting a quote and booking your service is quick and easy. Do it by calling, using our online platform or app. When you're online you'll have the option to view availability in real-time and select a convenient appointment for a cleaner to come, view the work and give you a firm quote.
On the day of your service, the cleaner will bring all the equipment they need to get the job done. They'll need to connect the pressure washer to an outside tap and plug it into a convenient electricity point. Then they'll get on with the job, working efficiently and making sure you're not left with a mess to clean up after they've gone.
Once your external house cleaning in Perth is complete your home will look brighter and fresher. Pollutants that could harm the walls are removed and if you're planning to get the property repainted the surface will be prepped and ready to receive new finishes.
Get an instant quote
Frequently asked questions about external house cleaning in Perth
Q: Is pressure cleaning suitable for all house exteriors?

A: This method is suitable for brick, render, painted finishes, weatherboarding, sidings, and the vast range of modern home exterior finishes. The only real limitation is the soundness of the surface. Walls in poor condition might be damaged by pressure cleaning and not suited to this cleaning method.

Q: How often should I get the outside of my house cleaned?

A: That's really up to you, and it does depend to some extent on local environmental conditions like air pollution levels or your proximity to busy roads. It's very rare for external cleaning to be needed more than once a year.

Q: How is my quote calculated?

A: The rate is based on the surface area to be cleaned, you'll get an initial quote based on the information you give when you make your booking. This will be confirmed after an onsite inspection of your property.

Q: Can I combine external house cleaning with other services?

A: Yes. One popular option is to add exterior window cleaning to finish off the work of smartening up the outside of your house.