Set up fast and powerful flea treatment carpet cleaning in Perth
Eliminate troublesome flea eggs alongside adult fleas
Request the professional receipt of treatment often needed by estate agencies
Count on specialist carpet cleaners handling your carpets
Book fast-acting flea carpet treatment seven days a week!
Get a quote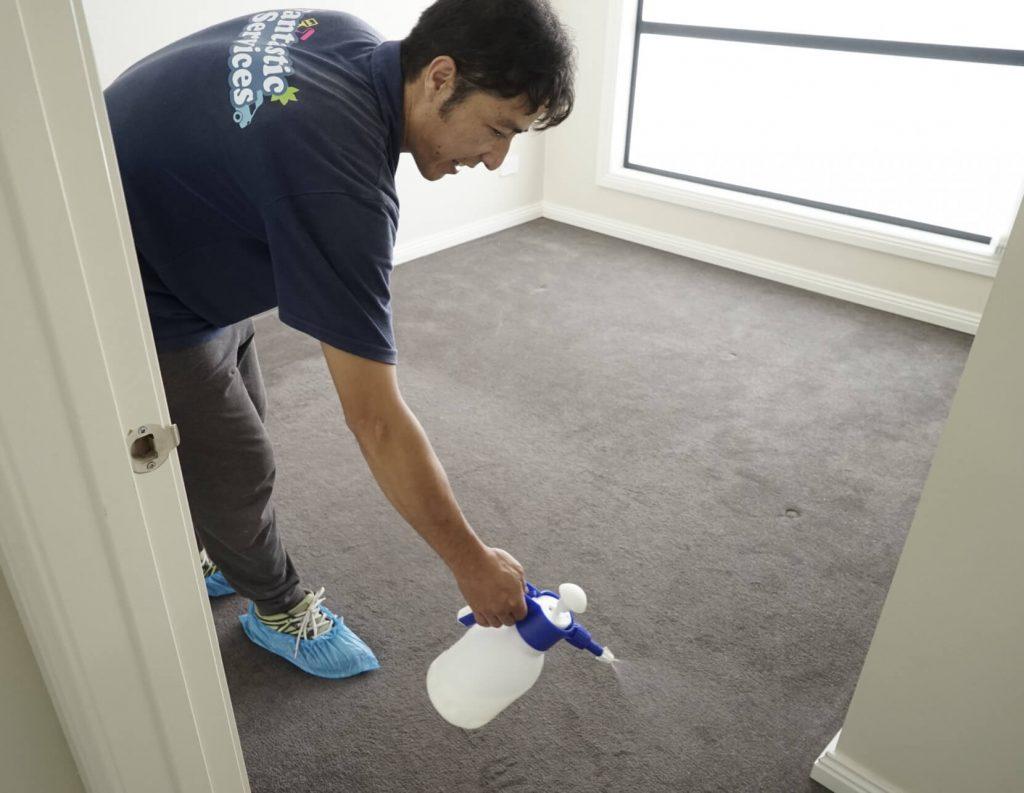 Benefit from the most effective flea carpet treatment in Perth
Nasty bites. Itching and scratching. Adult fleas can even transmit tapeworm larvae which can lead to typhus. In short, if you have them on your property, you will want to get rid of them. Unfortunately, getting rid of fleas - especially their eggs - can be a more difficult job than it sounds.
That's where our professional service for flea treatment carpet cleaning in Perth comes in. Handled by properly equipped professionals with the equipment and training necessary to handle all mild flea infestations, all you need to do is leave your home while the service is being carried out. When you come back, your carpets - the major home of fleas outside of your pet's coats - will have been treated in full.
Get an instant quote
Why choose professional flea treatment carpet cleaning
This is a simple and effective way to address any mild flea infestation your property might be suffering from. All you need to do is leave your house and let the experts we send begin the proven processes we use for flea carpet treatment in Perth.
Book a service Monday through Sunday
Choose any day of the week or weekend for your service - even public holidays!
Rely on trained and experienced professionals
Every expert we send to your door to deliver flea treatment carpet cleaning is precisely that - an expert! They have extensive training and experience.
Count on powerful industry-grade treatment
Over-the-counter remedies can't penetrate the tough shells of flea eggs, meaning your problem never goes away. We use the latest industry-grade solutions, ensuring it does.
Get an instant quote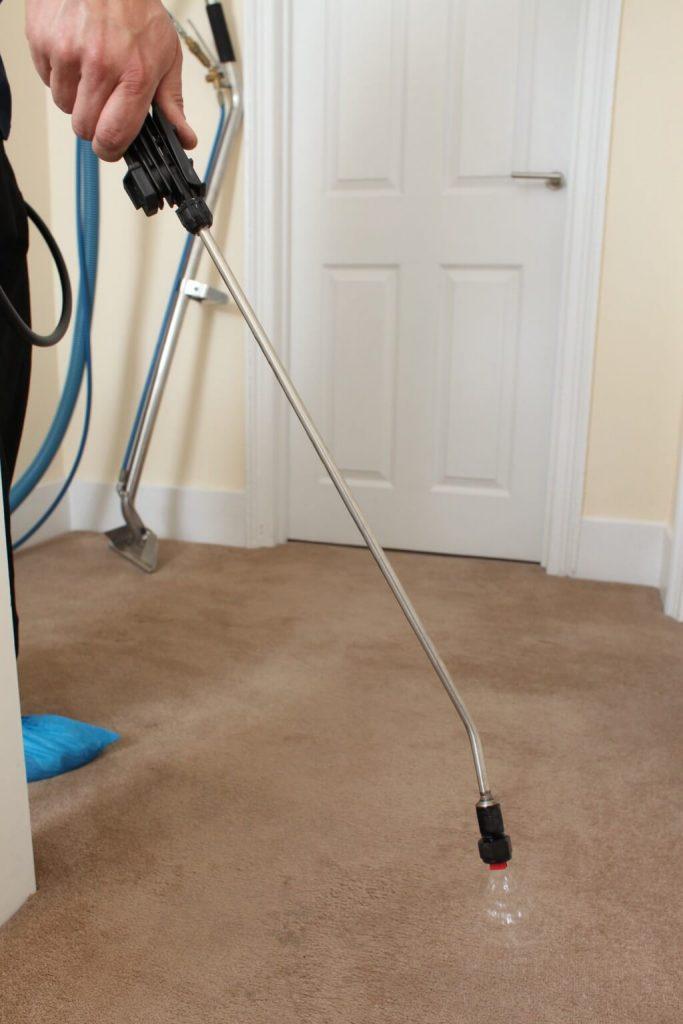 Your flea carpet treatment - how it happens
1) Get in touch and tell us about your issue
We will confirm availability and answer any questions you might have about your flea carpet cleaning treatment. Depending on the severity of your infestation, we might offer you our regular carpet flea treatment package, or provide you with complete flea control. (For out-of-hand infestations)
2) Leave the property
You will need to leave your property while your treatment happens. Go for a walk. Drink a nice cup of coffee. When you come home, your treatment will be complete!
3) Request a receipt if you need one
Most property agents require a receipt to show any flea carpet treatment you have done in Perth is handled by professionals. We are always happy to provide one.
Get an instant quote
Frequently Asked Questions
Q: Won't fleas just go away in time?

A: Even if they aren't allowed to feed on you or your pets, adult fleas can survive for months. As adult fleas can lay over 50 eggs every day, that's a problem that needs to be handled sooner rather than later.

Q: Can I book an appointment today?

A: Yes, we do offer same-day and next-day services if we have availability. In an emergency, it's often possible to book on the same day you call.

Q: What if I have a major infestation on my hands?

A: If you are not sure of the severity of your infestation, please do get in touch to discuss your situation with an expert. This service is mainly suitable for mild-moderate infestations. Major infestations require a complete flea control service.

Q: Can I stay inside while my treatment is happening?

A: No. You will need to vacate the premises while your treatment is happening, but this service is fast and efficient so it won't be for long.