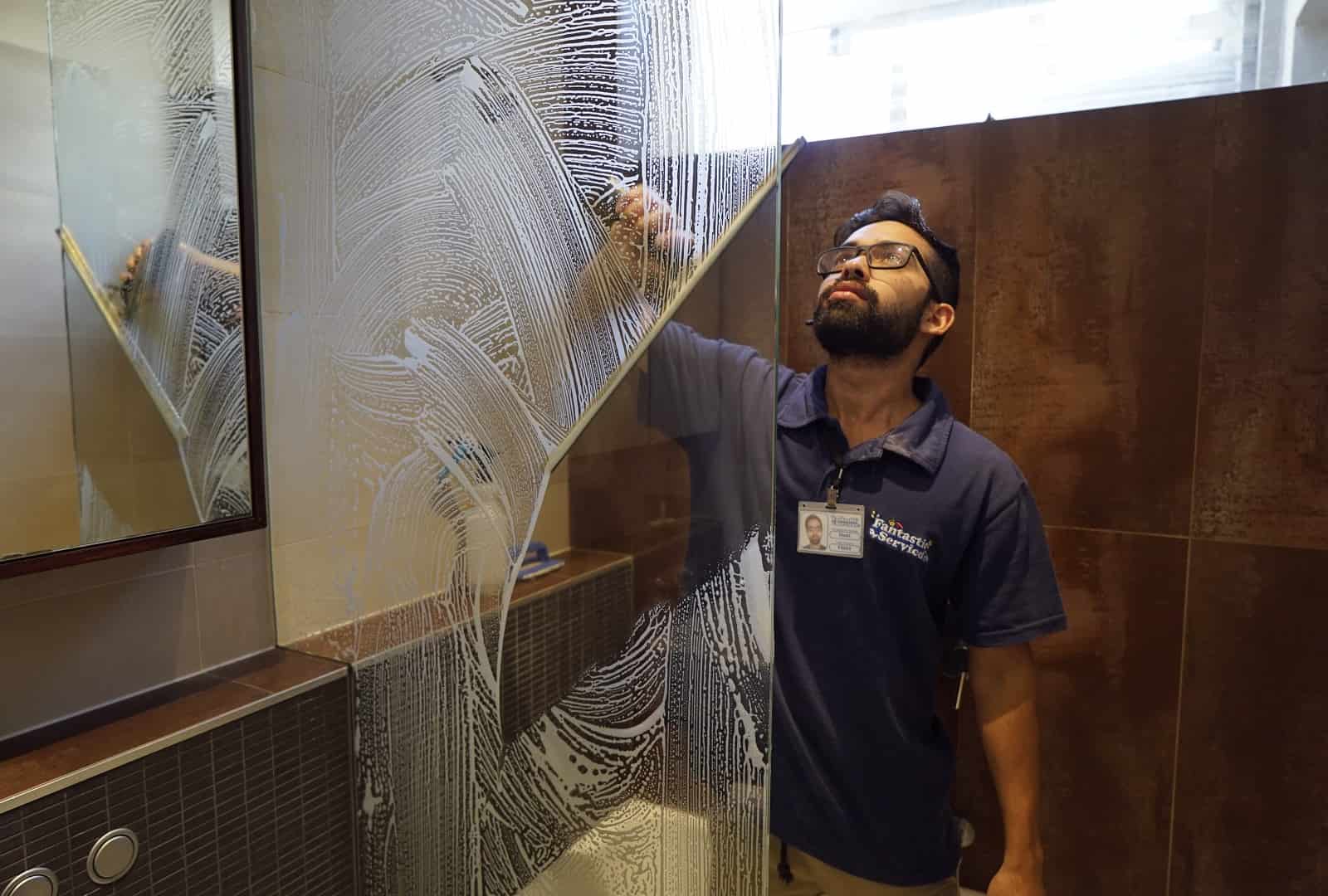 Why use our bathroom cleaning services in Perth?
No one enjoys cleaning the bathroom. You might like it after it's done. But the process of putting on some rubber gloves or other safety equipment, scrubbing the toilet and removing any mould or limescale from the shower is not one that many people have fun doing.
But the experts who deliver our bathroom cleaning in Perth have everything they need to make the process smooth and straightforward. This includes the latest tools and specially developed solutions. It also includes a carefully refined process that ensures every part of your bathroom or washroom is left refreshed, sweet-smelling and sanitised.
Get an instant quote
What you get with professional bathroom cleaning instead of DIY methods
The professional bathroom cleaning we deliver in Perth prioritises the complete sanitisation of your bathroom space. We regularly clean bathrooms in private homes as well as washrooms and toilet facilities in both commercial and public spaces.
Whether you simply want to enjoy more free time at home or you need a professional service to guarantee the cleanliness of your facilities, this is the service to call on. You can set up your service to meet all of your requirements for convenience and efficiency, including:
Book regular or one-off bathroom cleaning
Select a weekly, fortnightly or monthly service and let the professionals keep your bathroom looking, smelling and actually being clean on an ongoing basis. We also offer one-off appointments.
Choose weekday or weekend appointments
Offering you seven-day appointment availability, we make it easy for you to fit in your bathroom cleaning services around any scheduling demands or opening hours.
Proven cleaning methods
Benefit from a service delivered using the most effective modern methods and powerful, eco-friendly solutions.
Get an instant quote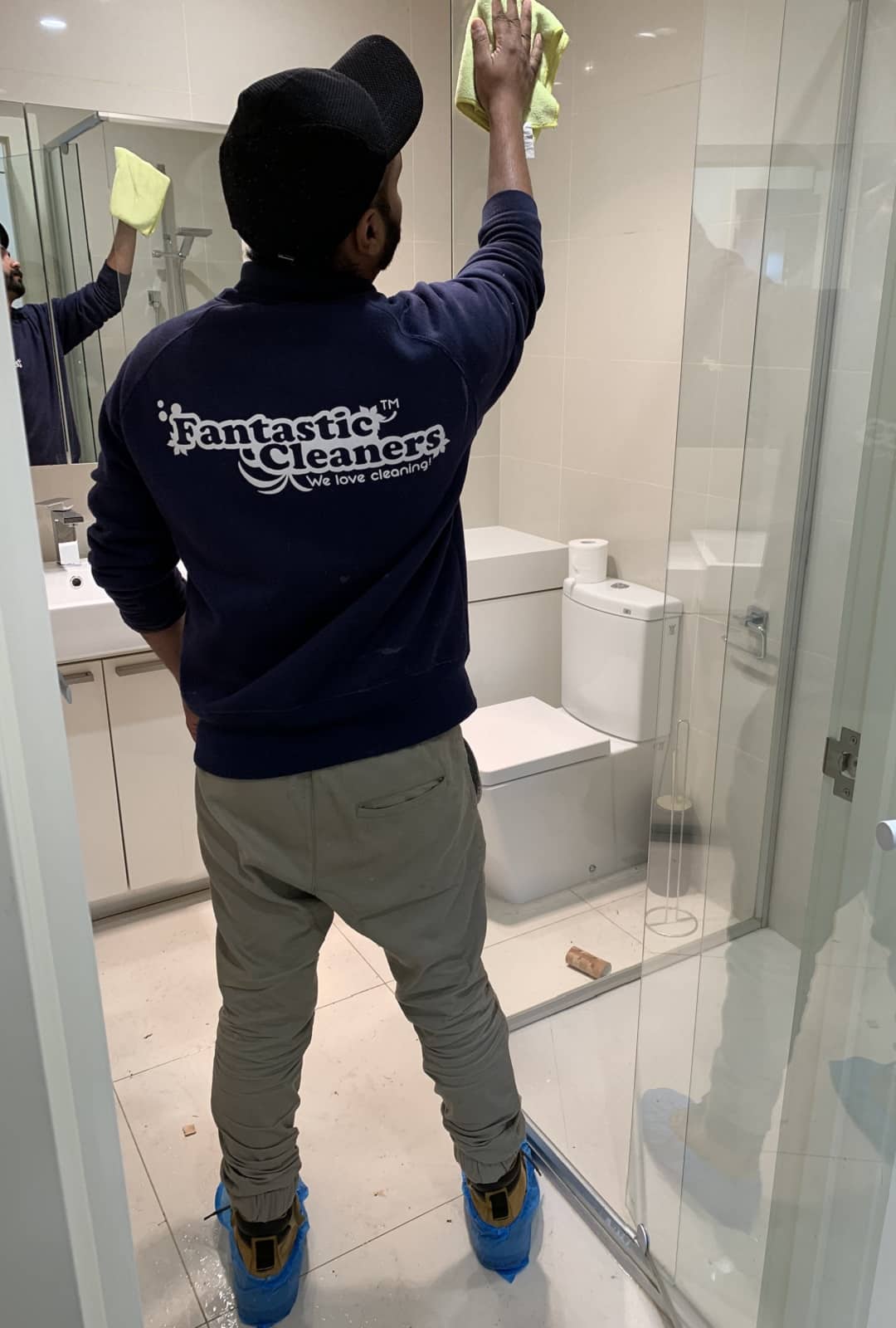 How does Fantastic Cleaners' bathroom cleaning work?
This is a total sanitising clean delivered by a trained, vetted and highly experienced professional who will arrive carrying all of the equipment they need to address every single part of your bathroom. This equipment includes the latest eco-friendly bathroom cleaning solutions.
Your professional will follow a carefully thought-out process that ensures your bathroom is left in a thoroughly cleansed condition.
The approved checklist which your team will follow includes a huge array of individual tasks, including:
Deep cleaning of toilets, showers, sinks and baths
Mould removal
Soap scum removal
Bathroom glass and mirrors being cleaned and polished
Cleaning appliance tops and exteriors
Cleaning roof vents, light fixtures and any chrome fittings
Vacuuming throw rugs and carpets
General disinfection, sanitisation and deodorisation
Get an instant quote
Frequently Asked Questions
Q: Do you offer commercial as well as resident bathroom cleaning?

A: Absolutely. Our clients are split between those who book our bathroom cleaning services in Perth for their own home and those who book them for their shop, restaurant or public space.

Q: How long does bathroom cleaning take?

A: Between one and two hours is common, though this depends on the size of your bathroom. To get a free quote, simply contact us and provide a little more information about the size of your bathroom or washroom.

Q: Can I cancel my regular bathroom cleaning service for free?

A: Yes. We do ask that you give us seven days' notice. But as long as you do, there is zero charges for cancelling your service or choosing to skip a week.

Q: Are your cleaning products eco-friendly?

A: Yes. We specifically choose products that are safe for the environment as well as being highly effective at what they do.