Say goodbye to grime with kitchen exhaust cleaning in Brisbane
Get your range hood back to grime-free spotlessness
Enjoy deeper cleaning for filters as well as surface grease
Reduce your energy bills as well as your risk of fire
Rest easy knowing your cleaners are vetted, experienced professionals
Get a quote

Your range hood cleaning in Brisbane simple
The exhaust system fitted over your kitchen stove is one of those parts of the house that many of us forget about until it desperately needs attention. But when your range hood isn't working right, it can quickly lead to a kitchen that is full of smoke, climbing electricity bills, and more grease building up around your exhaust.
That's where our complete service for kitchen exhaust cleaning in Brisbane comes in. Picture a team of experts arriving, ready to carefully take apart your range hood, removing the filters for thorough de-greasing, and de-griming and polishing the main part of your hood back to fully functioning condition.
Get an instant quote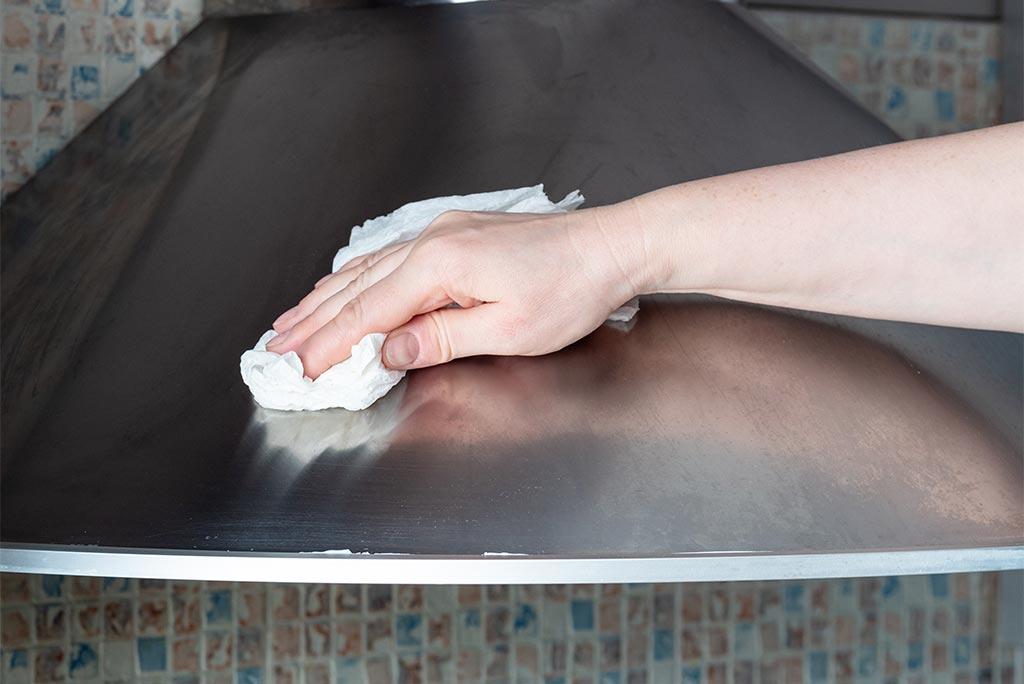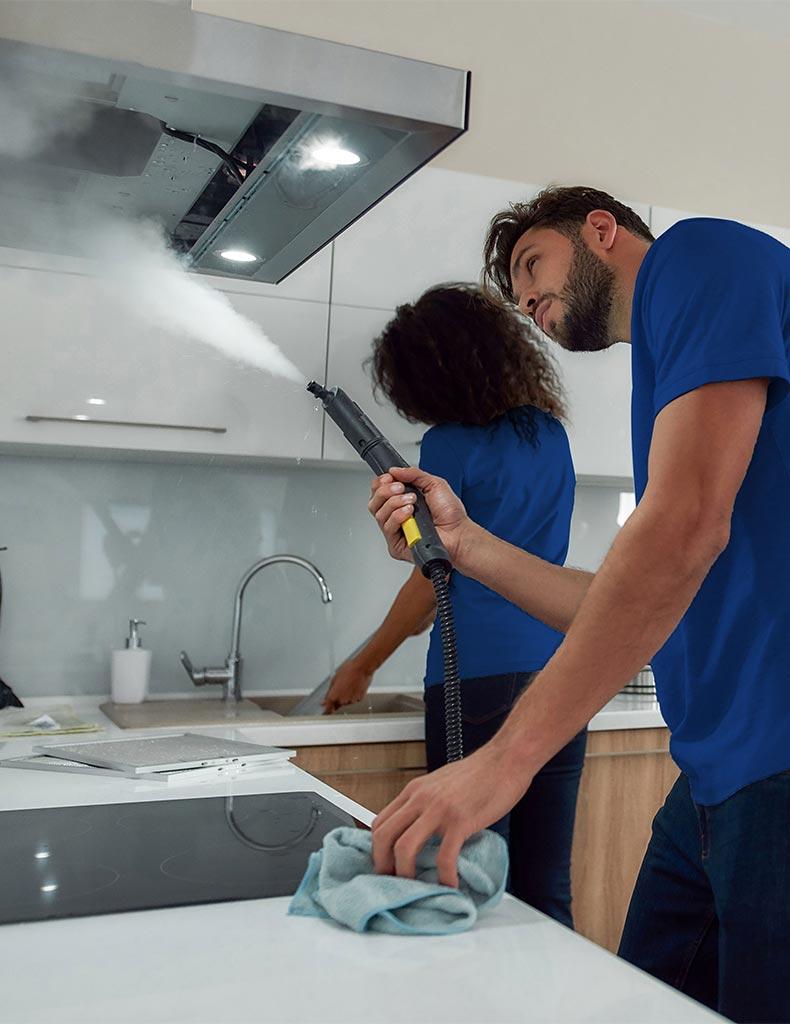 Why you need professionals for range hood filter cleaning
Giving the outside of your kitchen exhaust a quick wipe is one thing. But if you want a thorough, properly de-greasing clean that also incorporates the removal and cleaning of the interior filters, you need a team of professionals. No one else knows how to deal with the specific internals of almost any kind of make or model of kitchen exhaust system.
Have a specialist disassemble and clean any kitchen exhaust
The range hood cleaning we carry out in Brisbane covers all kinds of kitchen exhaust units. From economy under-cupboard-fitted options right through to massive stainless steel units, passing through rotary systems, canopy systems, and fixed and slide-out models along the way.
Get everything cleaned to the highest professional standard
The standards that the experts we send to you clean to are approved by the OH&S. They include the use of the latest, most effective cleaning solutions on the market.
Return to smoke and stress-free cooking
It's time to get back in the kitchen! After your service is complete, you will be back to how well your kitchen exhaust used to work. Say goodbye to trapped fumes or clothes that smell smokey all the time. And hello to a spotless, properly-functioning range hood.
Get an instant quote
How your kitchen exhaust cleaning in Brisbane will happen
Your appointment for range hood cleaning in Brisbane can take place any day of the week or weekend. You can always rely on paying a budget-friendly price. Plus, you can always count on the fact that we prioritise the use of eco-friendly degreasers in all that we do.
During your appointment, the experts we send to you will extract the filters from your kitchen exhaust, cleaning them in the special unit mounted in the back of their vehicle. At the same time, they will address the installation itself, degreasing and polishing everything using our powerful yet environmentally-friendly solutions.
Get an instant quote
Frequently Asked Questions
Q: Can I book range hood cleaning at the same time as my full oven clean?

A: Absolutely! That's actually the most common way for our local clients to book this service.

Q: How do you choose the experts who work for you?

A: All of the professionals we send to you to handle kitchen exhaust cleaning in Brisbane are fully vetted, DBS-checked and highly experienced in what they do.

Q: Can you repair my kitchen exhaust at the same time as cleaning it?

A: If there is something mechanically wrong with your system, then sadly not. But we tend to find that with most range hoods, professional cleaning rather than a technical fix resolves most outstanding issues.

Q: Can you clean the specific type of range hood I have in my home?

A: Almost certainly, yes. We deal with almost any make or model on the market. If you have any doubts, please do get in touch with us and we'll be happy to confirm that we can get started.