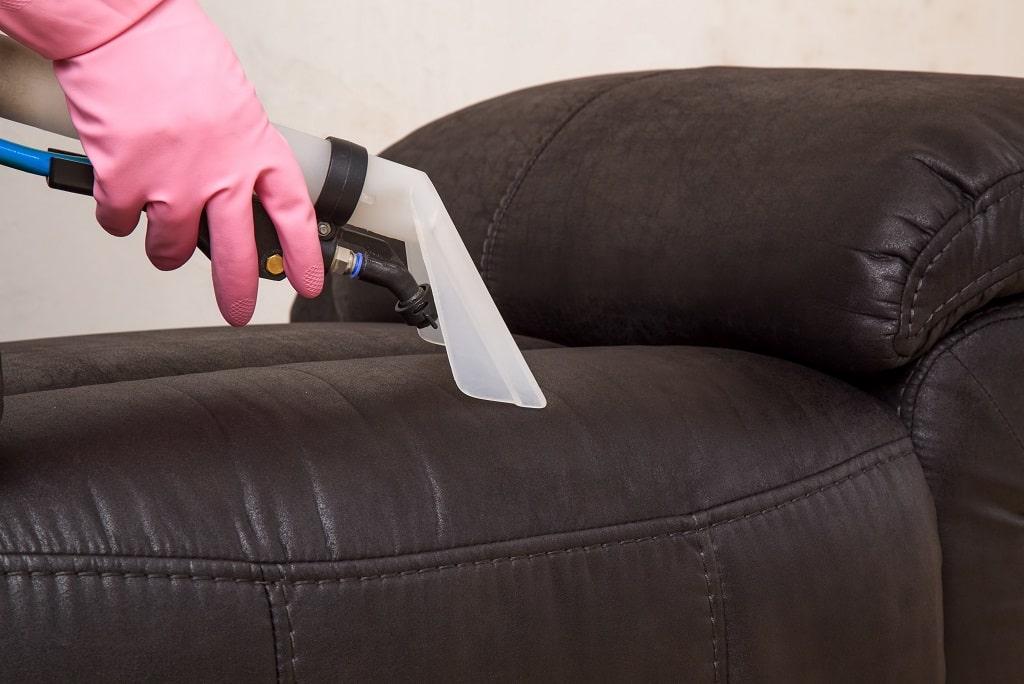 Why should you resort to professional leather upholstery cleaning?
Imagine the daunting task of trying to clean your luxurious leather lounge without risking causing damage to it in the process! We get you! After all, it's not a leather purse that you can cry over for a day or two and then replace it with a trendier one. It's an expensive bulky piece of furniture that needs the right professional care and restoration expertise, wouldn't you agree?
Well, this is where Fantastic Cleaners Brisbane can assist you effortlessly, but most importantly in a timely and reliable manner. We count on teams of seasoned leather cleaning experts, who have the right skill, tools and products to do a grand job and leave you with a leather couch, armchair or futon bed that look as if being just purchased from the store.
Get an instant quote
Reasons to choose Fantastic Cleaners in Brisbane
Right then, to be fair, there are plenty of reasons to hit that button and book a leather couch cleaning specialist with Fantastic Cleaners Brisbane. For a start, we've been serving local clients like you for over a decade, 7 days a week. So, over the years, we've fine-tuned our methods and service delivery procedures, in order to achieve our success of having a large number of returning customers.
With us, you can easily book your service online in less than a minute or two, including while running errands. Yep, just download the GoFantastic app on your Android or iOS phone! In addition, feel confident that the experts we work with are comprehensively trained, fully vetted and insured to provide you with the best possible service experience. We do welcome our clients' feedback, too, so don't be shy and drop us a line on how your appointment went. You can totally rely on our friendly customer service crew anytime!
Last but not least, if you join our Fantastic Club for a year, you'll be diving into the world of constant exclusive rates, while earning credits against future bookings and enjoying great promotional deals!
Get an instant quote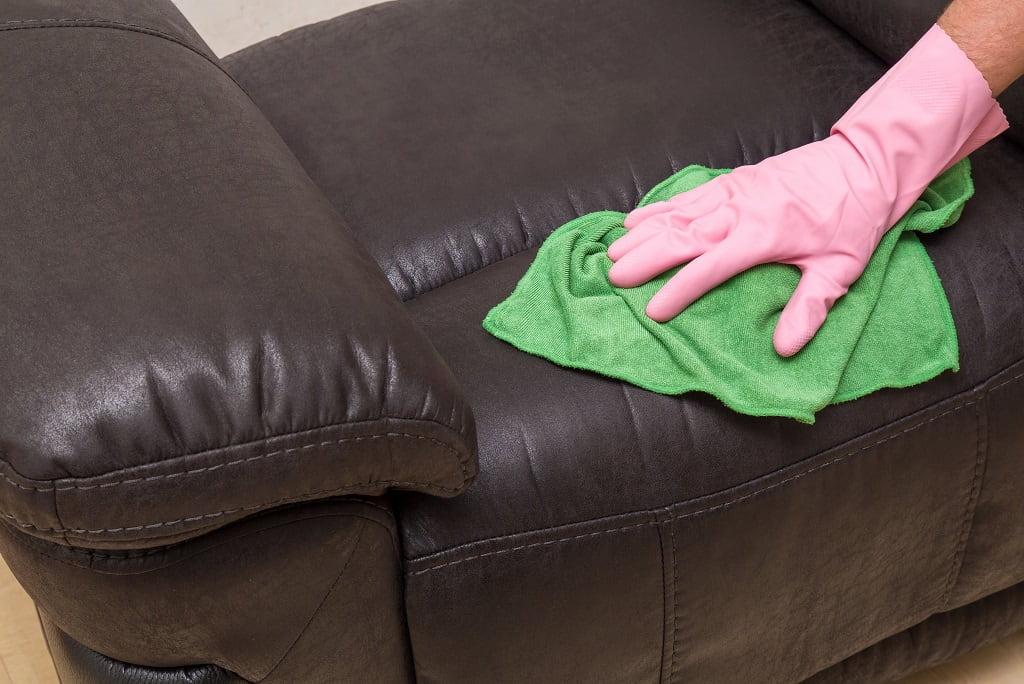 How the leather lounge cleaning service in Brisbane goes
Our leather cleaning process is rather straightforward and involves a few simple steps. The first one consists of a thorough inspection of your piece, as soon as the specialist arrives at your property. Then, they'll test the cleaning product on a hidden spot to make sure it is suitable for cleaning the furniture without the risk of causing damage to it.
Here is what follows next:
The cleaning specialist will give your leather sofa or couch a good vacuuming by using one of the machine's soft attachments.
After that, your piece will be treated with a leather cleaning agent from a quality brand that is designed to absorb all the soiling. The pro will delicately work the product in and wait for a bit to do its job. Then, they will wipe it down with a cloth.
As a final touch, your furnishing will be rejuvenated with a special conditioner, which will make the leather surface shine. The product will help extend the life of your valuable piece, that's for certain!
It's best if you avoid sitting on your leather settee for a good hour or two, just to be on the safe side, as the conditioner needs to dry, first.
Sometimes, the "loyal service" of your leather lounge means the appearance of the odd small scratch here and there. But worry not! Upon request, the technician will bring a repair kit of a matching colour. They will do their best to make those marks disappear or ensure that they are almost unnoticeable.
Get an instant quote
Frequently Asked Questions
Q: How long does the leather treatment take?

A: The duration of the service will depend on the number and size of your leather furniture pieces, as well as on their condition.

Q: Will small scratches on my leather sofa become less visible after the service?

A: A professional leather cleaning service is designed to rejuvenate your piece. Upon request, the technician can bring a repair kit that suits the colour of your leather lounge and make every effort to reduce the appearance of any small scratches on the surface.

Q: Can I book leather cleaning together with upholstery cleaning?

A: Yes. If you have other types of upholstered furniture that need cleaning, we can send a fully equipped cleaner to do the job on the same day as your leather cleaning appointment.

Q: Are your leather couch cleaners available on weekends, as well?

A: Yes. Fantastic Cleaners Brisbane operates all week round, even on public holidays.
Meet our Fantastic Family