Specialist flea carpet treatment in Brisbane
Advanced solutions for flea carpet treatment
Services for outgoing tenants with pets
Professional flea control and carpet cleaning technicians
Weekend and public holiday appointments available
Get a quote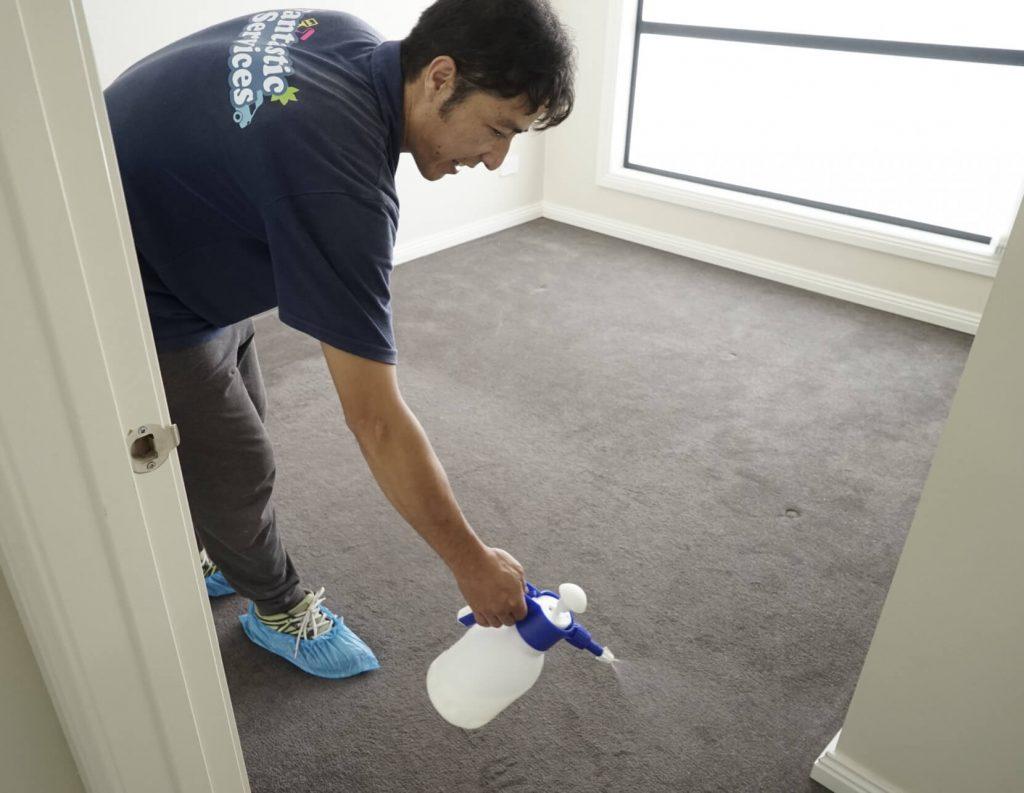 Why flea treatment carpet cleaning in Brisbane matters
If you have pets, regular flea control measures are a must. Flea bites can cause skin irritation and allergic reactions and they can transmit both tapeworm larvae and Murine typhus, a bacteria which can cause serious and even potentially fatal infections. Fleas fall to the carpet along with animal fur and since a single flea can lay up to 50 eggs a day serious problems can develop quickly. If fleas are infesting your carpets, rapid flea carpet treatment in Brisbane is essential.
Get an instant quote
Reasons for booking professional flea control and eradication
While flea carpet treatments are available over the counter, the chemicals used in them are not always fully effective. Book an expert, like the technicians sent through Fantastic Cleaners for flea treatment carpet cleaning in Brisbane and you'll benefit from the most advanced solutions, correctly and safely administered, by a trained professional.
If you're leaving a rental property and have shared your home with pets, a receipt proving flea carpet treatment may be required to show that you've complied with your cleaning obligations as an outgoing tenant.
Get an instant quote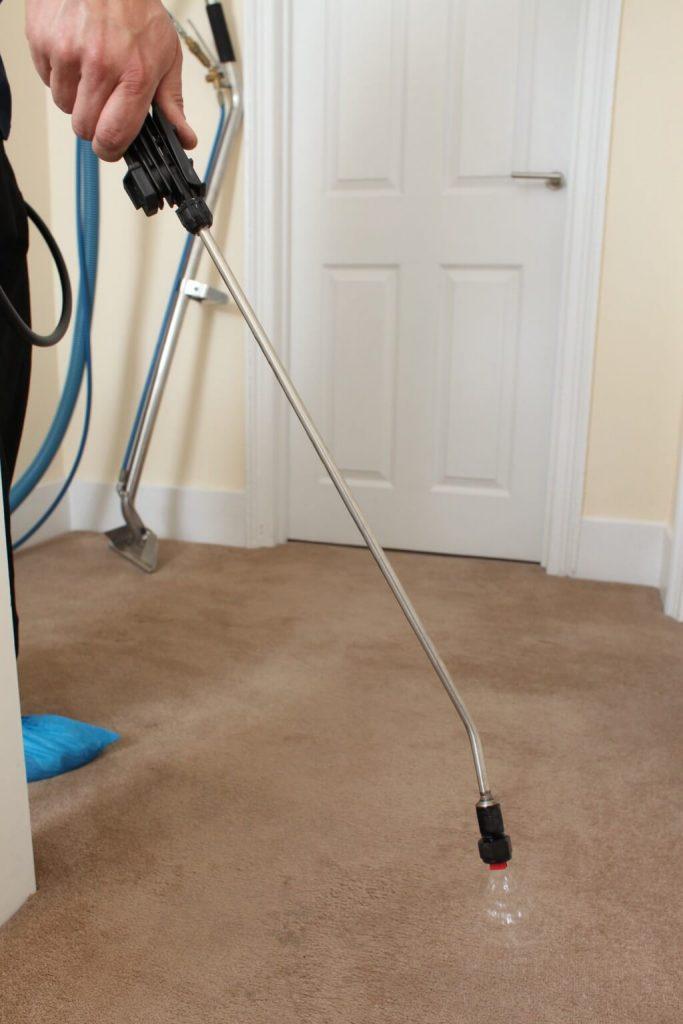 How does flea control carpet cleaning work?
Use our online booking form, or give us a call. Provide as much information as you can about your situation. We offer a regular carpet flea treatment service for mild-to-moderate infestations. For vacating tenants - we also provide a Rental Property Vacate Flea Treatment.
After you make your booking you'll be advised on measures to take before the technician arrives. This may include maximising access to the carpet and vacuuming it, cleaning or disposing of pet bedding and arranging for pets to be removed from your home during treatment.
Your technician will arrive, assess the infested carpets and administer the selected flea carpet treatment. They'll issue documentation to show the work has been done and advise you on anything you need to do after the treatment.
Feel free to take this opportunity to ask any questions you may have about the best way to prevent future infestations and how to keep your carpets clean.
Get an instant quote
Frequently asked questions about flea carpet treatment in Brisbane
Q: Do you offer emergency services?

A: Yes. If you need your appointment quickly call, or use our app or online booking platform to check availability in real-time.

Q: Is there a risk that the treatment could damage my carpet?

A: It really shouldn't. However, just so you know, all Fantastic Cleaners services are delivered under full insurance.

Q: Can every carpet flea infestation be successfully treated?

A: Unfortunately not. Nearly all can, but if the infestation is extremely long-standing and severe it may ultimately be more cost-effective to destroy heavily infested carpets, treat the home then replace the carpets. This is rare but possible. Your flea eradication technician will advise once they've assessed the situation.

Q: Are flea control chemicals dangerous to human health?

A: Not when they're used correctly. That's one of the main reasons for booking a professional who'll use them properly without risking harm to people or pets in your home.